New Executive Pastry Chef Jean-Victor Bellaye brings fresh pastry inspiration to Mandarin Oriental, Macau
New Executive Pastry Chef Jean-Victor Bellaye brings fresh pastry inspiration to Mandarin Oriental, Macau

Link copied
We caught up with the French chef, whose career has taken him from Paris to the Middle East and China, to learn about his experiences and personal flair.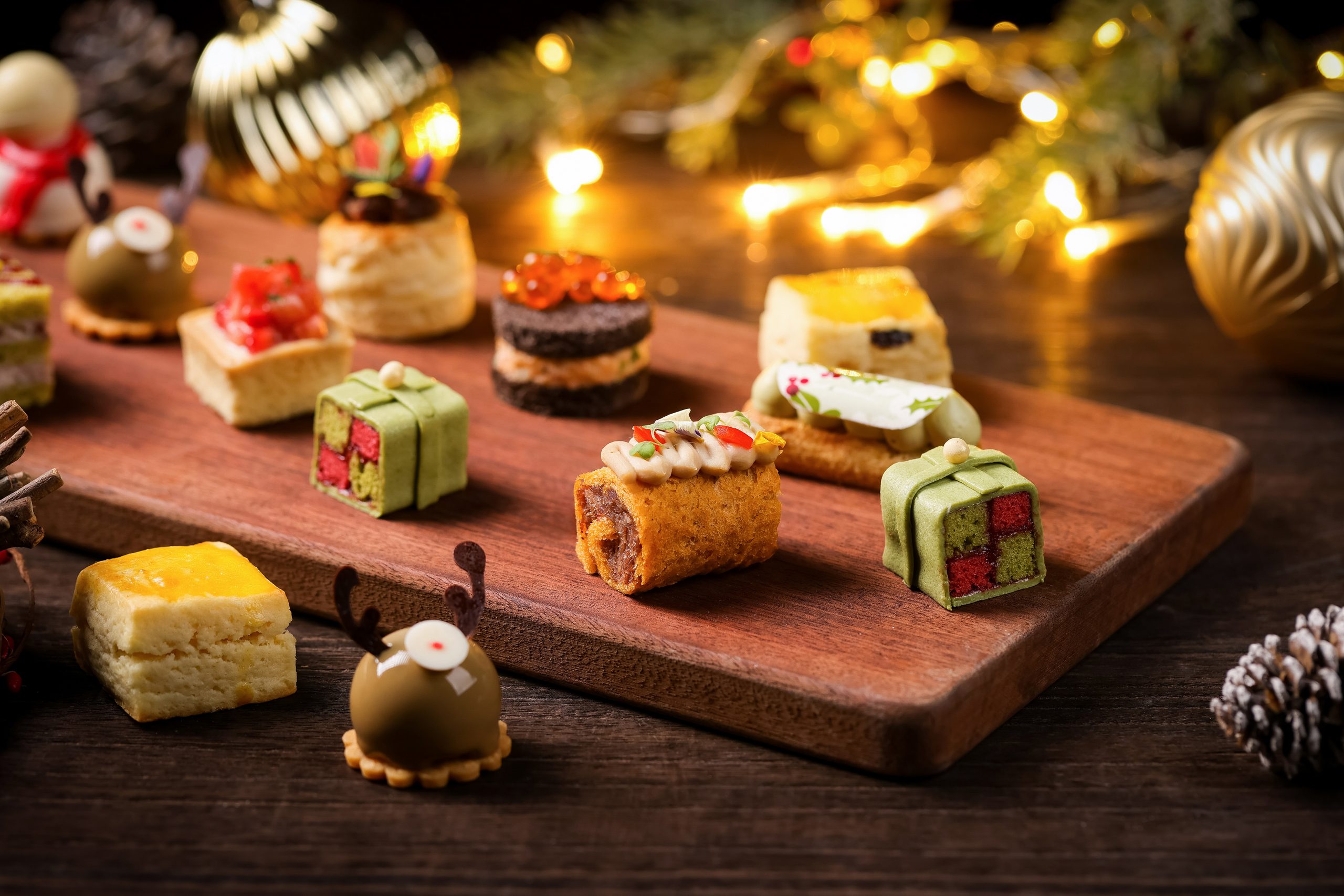 Jean-Victor Bellaye arrived in Macao less than three months ago, just ahead of the busy festive season in the restaurant and hospitality industry. Although the French chef is still settling into the city, he has hit the ground running in his new role as the executive pastry chef at the Mandarin Oriental, Macau, taking the lead of all things delicate and sweet. 
When we caught up with him, Bellaye was laser-focused on the finishing touches of a Fleur de Noël, one of his new creations for the hotel. That laser focus, it turns out, is something of a calling card. At the young age of 14, Dijon-born Jean-Victor Bellaye already knew he wanted to pursue a career in pastry-making.
"I felt like creating something with my own hands, and pastry presented that opportunity plus a chance to express myself," he recalls. The idea of crafting sweet treats meant to be shared among families in special moments and celebrations also appealed to him.
A year later, the driven teen joined a vocational school in his hometown of Dijon, the capital city of the Côte d'Or region of eastern France, to become a pâtissier. Fast forward three years, he was packing his bags to join the baking and pastry arts course at the Centre D'Excellence des Professions Culinaires in Paris. And at 20 years old, Bellaye was the proud holder of a pastry and chocolatier diploma in Paris – the right place to be at that time. 
"The best hotels, restaurants, and pastry shops are all in Paris," he says of the city. "All the famous chefs and brands are there, making it a very competitive market that pushes everyone to challenge themselves and make something different to ensure we stay at the top."
A rare talent, unleashed 
Bellaye's ambition saw no bounds and, as a fresh graduate, his goal was crystal-clear: to join the pastry team at the Le Bristol Paris, an elegant five-star hotel in the heart of the city. 
He was so determined to join Le Bristol that he didn't apply to any other jobs – and he didn't need to. Bellaye secured a job working under the late pastry chef Laurent Jeannin, one of the most renowned professionals at that time.
Bellaye is a firm believer that anyone pursuing a career in pastry must possess certain traits to push through the high demands of the job. In addition to passion, discipline and hard work are crucial, and he has always been inspired by professionals with all three. 
"As pastry chefs, we're expected to deliver consistency and precision 365 days a year. When a guest has a good experience having your cakes, they'll come back hoping to recreate it. Discipline is key in keeping consistency," he notes. 
At a small yet thriving pastry shop owned by Carl Marletti, a respected French pastry chef and entrepreneur, in the 5th district in Paris, Bellaye pushed his limits working long shifts making pastries. "We were selling around 2,000 items per week. During Christmas time, we were flooded with so many cake orders that we had to set up a refrigeration truck next to the shop. People lined up for hours just to collect their cakes," he recalls. 
His own hard work and discipline have taken him far. Through his decade-long career, he has worked with acclaimed pastry chefs in France and overseen pastry departments at catering events in far-flung destinations like Singapore, Oman and China. In Mountain View, located in California's Silicon Valley, Bellaye moved abroad for the first time to be part of the pre-opening team of a hip dessert shop, Maison Alyzée. He then stayed on to work as a pastry chef there for 1.5 years. 
Just before setting off to Macao, Bellaye was based in Kunming, in mainland China's southwestern Yunnan province, where his wife, who is also a pastry chef, was born. While living in Kunming, the husband-wife team founded a French-style pastry shop, marking his first experience living in Asia and first venture as a business-owner. Due to challenges posed by Covid-19, however, the couple decided to close the business in March 2022. 
"I have always wanted to work in different countries and discover various cultures and people, traditions and foods," says Bellaye of his time in Kunming and California. "As chefs, we have the chance to move abroad which brings a different vision and adaptability to every individual. It gives us the possibility to share and learn more from others." 
Beloved classics, new creations 
At Mandarin Oriental, Macau, Bellaye strikes a balance between new ideas and the well-loved classics that have delighted our taste buds over the years.
"I love to make classic French pastries, honouring classic techniques, with a twist, while bringing in some of the influences I've picked in places I've worked in before," the pastry chef explains, adding that he'll safeguard favourites like the Napoleon, a flaky puff pastry layered with vanilla pastry cream topped with mixed berries.
While he's careful to honour traditions, you can still get a sense of Bellaye's international experience in his style. "When I worked in California, people were crazy about pecans and a variety of nuts, and from my experience, people in Asia have a taste for nuts, too," he notes, hoping to create a new nut-infused sweet soon. Kunming's famous rose cake, a flaky pastry filled with sweet rose paste also left an impression on the pastry chef, who's thinking of ways to add a rose element to a new pastry.
And though he's only been in Macao for a few months, Bellaye has already found inspiration in his new home. "I'd love to present the famous Macao egg tarts in a new way that people have never tried before. An egg-tart mousse cake or even an egg-tart-filled croissant come to mind," he shares. 
Introducing more viennoiserie – think croissants, pain au chocolat and other buttery, laminated goodies – to the list of sweet offerings at Mandarin Oriental, Macau is part of his plan, too. After all, he says, they're the symbol of French culinary heritage and, along with boulangerie and pâtisserie, one of the pillars of French baking.
When conceptualising a pastry, the chef finds sparks of creativity in architecture, colours, music or something he stumbles upon on the street. "Sometimes inspiration comes when you least expect it. Other times I just start with the idea of a combination of ingredients in my mind that I know will combine beautifully."
Festive sweets for the family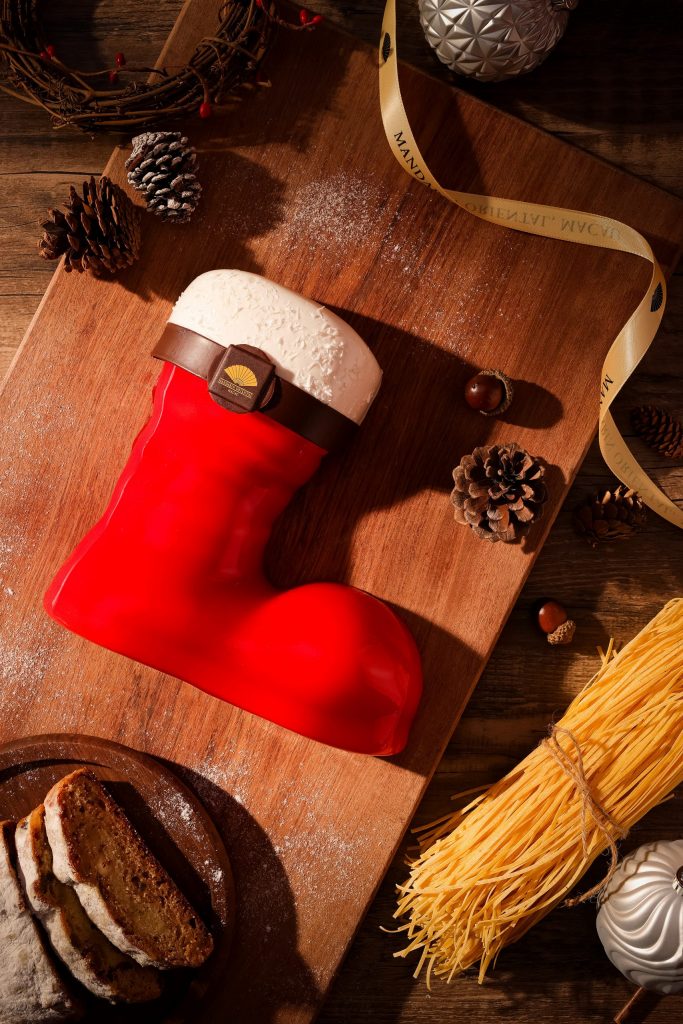 Ahead of the holiday season, Bellaye and his pastry team are busy crafting tasteful creations infused with seasonal flavours: gingerbread, cinnamon, nuts and the likes, plus chocolate – always chocolate, his favourite ingredient to work with.
"It's an exquisite, versatile ingredient. Much like coffee or tea, there is a wide variety of chocolate to explore, ranging from different origins to different levels of intensity," he says, adding that he particularly enjoys working with Valrhona 70% dark chocolate.  
You can find an array of new delicacies on the newly launched Festive Afternoon Tea menu or during Vida Rica Bar's Alpine-themed special, Festive Chalet, a limited-time menu, which is back by popular demand after a notable first edition last year. 
During the tea experience, guests may indulge in pistachio cream-filled Christmas eclair, or milk chocolate mousse Christmas deer with a hazelnut crunch and more. Meanwhile, at the Festive Chalet, diners can look forward to a delicate Fleur de Noël, a light chocolate mousse served with crumbled chocolate biscuit and raspberry sorbet or a cloud-like sponge cake Christmas log with pistachio cream and cherry compote.
As always, guests wishing to sweeten up their holiday celebrations can rely on the festive offerings at the Mandarin Cake Shop, which now offers online ordering for the ultimate convenience. One of the highlights this year is Bellaye's reinterpretation on the classic pound cake. Presented in the shape of a bright red Santa boot, his version balances the quintessential spice of the season – cinnamon – with a sweet vanilla mousse and tangy raspberry and strawberry jams. 
"People might experience a fabulous dinner, but if the dessert disappoints, they won't remember it as fabulous," says Bellaye. "Or if a dining experience is far from remarkable through starter and main, dessert always has the power to make up for that."  
---
There's no better time to try Bellaye's creations than the holiday season! Savour them over the daily Festive Afternoon Tea at the Lobby Lounge or Vida Rica's Alpine-inspired Festive Chalet through 15 January (excluding 31 December).