For local flower supplier Serene Garden, business blossoms with Sands China
For local flower supplier Serene Garden, business blossoms with Sands China

Link copied
Even in an economic downturn, Serene Garden has found fertile ground in Macao, thanks in part to a fruitful relationship with Sands China.
If you stop and smell the roses at The Venetian Macao or any of the other hotels within the Sands China group, you may notice a wide range of flowers on display – orchids, roses, calla lilies and hydrangeas fill the rooms, restaurants and public spaces with their fresh aromas and vibrant palettes. Most of these beautiful flowers are supplied from Serene Garden, a floral supplier in the Rotunda de Carlos da Maia (commonly referred to as Three Lamps) in central Macao.
Helmed by Luis Silva and Henriette Yuen, Serene Garden sells flowers and potted plants imported mainly from Holland, Taiwan and Thailand. The company also runs three cultivation fields in southern Taiwan, where it grows orchids. In particular, butterfly orchids tend to be a favourite for hotel floral decorations, thanks to their beauty and longevity.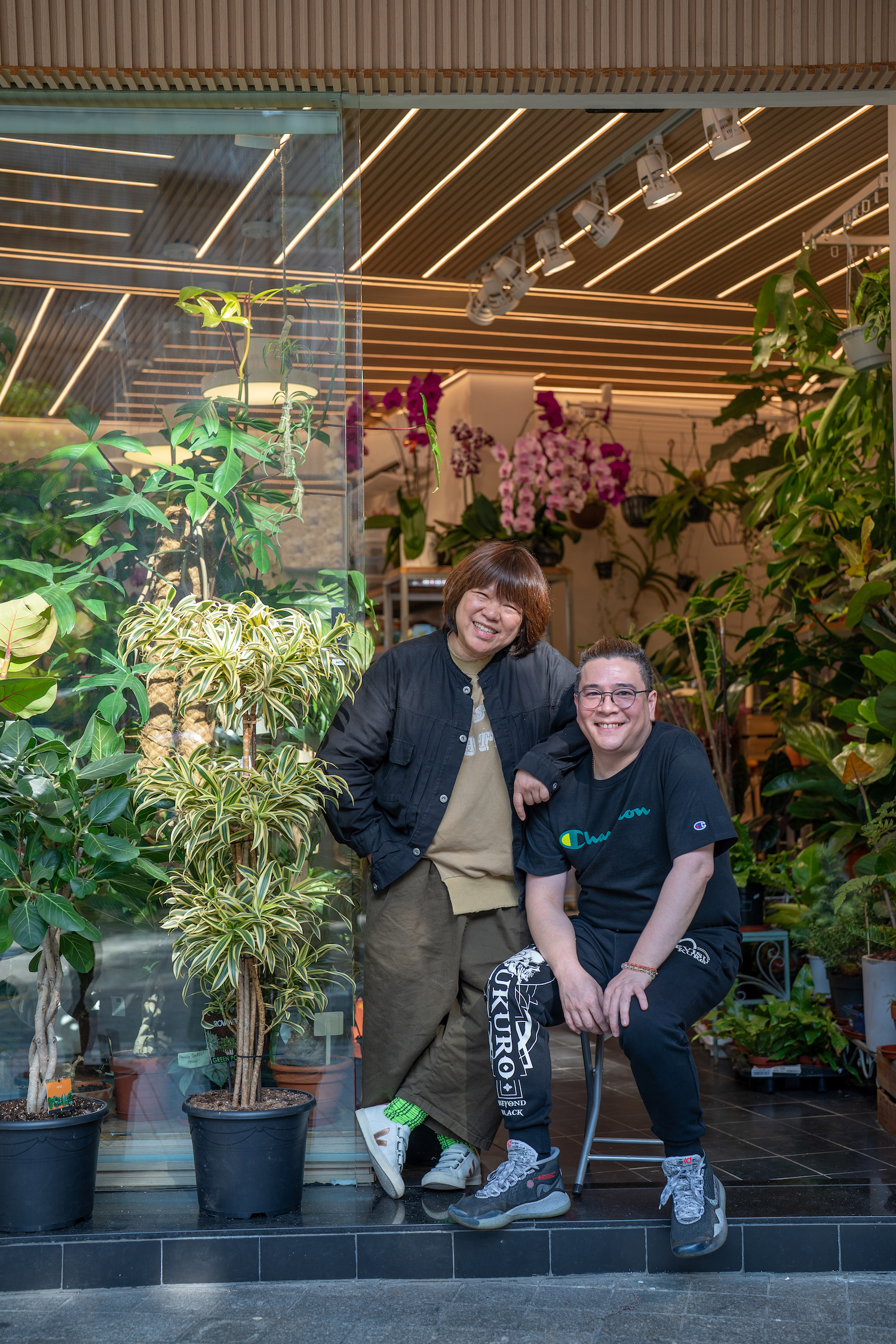 Since Silva and Yuen started the business in 2007, these farms have become increasingly important for their work. Initially, they hadn't planned on becoming a major flower supplier – they simply wanted to sell flowers and plants to Macao consumers. But when large, integrated resorts opened across the city, suddenly demand increased for trustworthy suppliers. 
Sensing new opportunities, Silva and Yuen changed tack to focus on the needs of the hotel industry. Soon, their small business got its first big break when Sands China visited their warehouse and saw potential for a long-term relationship. 
Sowing the seeds 
Silva, who manages quality control at Serene Garden, says his love for flowers bloomed at an early age, driven by his flower-loving mother. As he got older, Silva would hang out at flower shops, where he learned by watching. "I can't say I worked for them. I was somehow an apprentice, always hanging around," he explains. 
Yuen – who handles administration, public relations and marketing for Serene Garden – also considers herself a flower enthusiast. "I haven't studied any courses, but I've got a knack for appreciating floral arrangements. Sometimes, when [Silva] shows me some flowers and pots, I can immediately tell what looks right or wrong about it," she says. 
Their complementary relationship has helped Serene Garden establish itself in a suddenly competitive market, as did unrelenting marketing efforts.  
"We sent emails and made phone calls to all the hotels we could think of. Sometimes, we even brought our products to hotels in person and asked them to try our flowers," Yuen recalls, so that potential clients could test the "face life," or lifespan, of their arrangements. 
A perfect partnership 
In August 2007, the Sands China procurement team paid its first visit to Serene Garden's 232-square-metre warehouse. "Serene Garden had an excellent professional cold room," says Gary Choi, senior procurement manager for Venetian Macau Limited, referring to the 75-square-metre temperature-controlled room where Silva and Yuen store their products. "The temperature and moisture levels are adapted to various types of flowers, so they stay fresh before delivery." 
Sands China began to place one-off orders with Serene Garden, and the company's quality and efficient delivery set it apart from the pack. At the end of 2011, the two companies formed a regular partnership: Sands China places a floral order twice a year, ensuring steady business for Serene Garden. 
According to Choi, Sands China was also impressed by Serene Garden's relationships with overseas growers and suppliers. "They offer fast delivery, importing flowers from around the world by air to Macau International Airport, so that the flowers can avoid sunlight and rain to stay fresh," he says. "In addition, they import products directly from many international growers or flower suppliers, and so the costs are relatively low."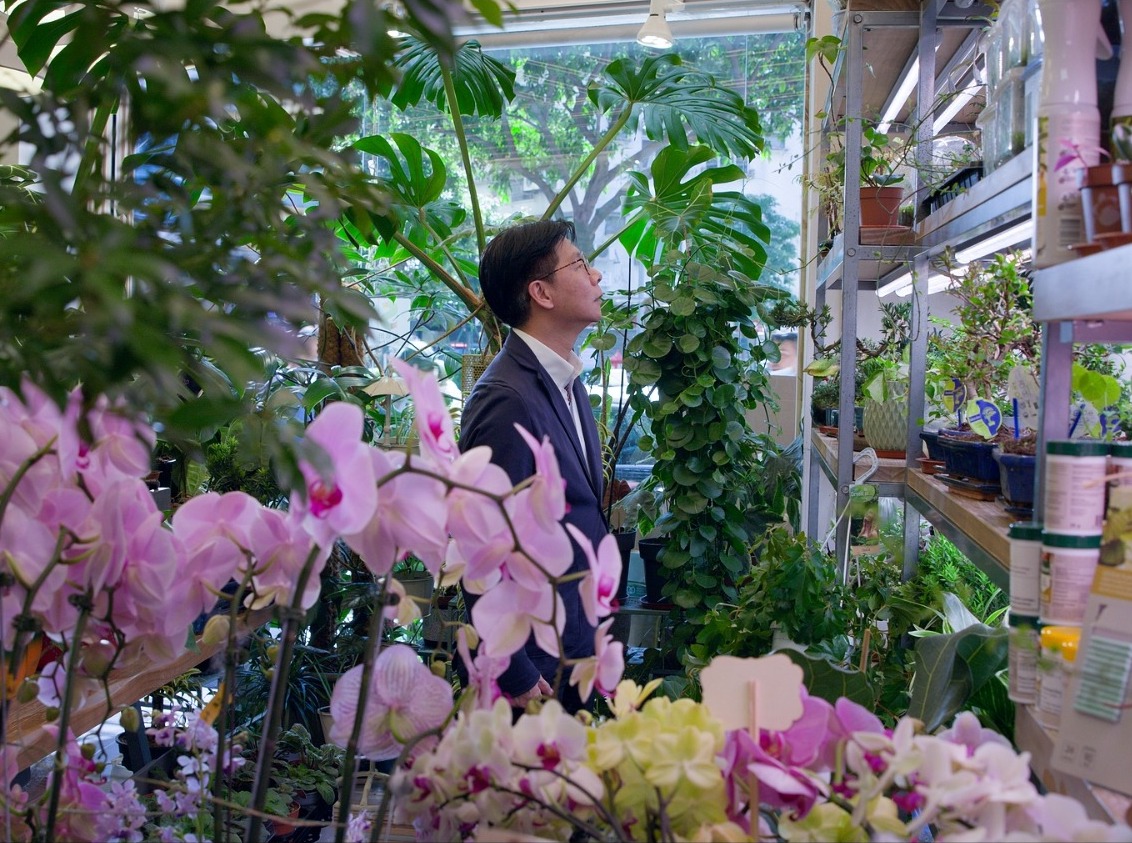 Price control has always been one of their selling points, Silva says. "Before the arrival of hotels, florists imported flowers through agents in Hong Kong, and the costs were usually higher. I didn't think that the costs should be that high, so we contacted growers and suppliers directly. Now all florists do that, but back then [in 2007], we blazed the trail."
Coming up roses
Serene Garden's partnership with Sands China has flourished thanks to excellent communication and cooperation. The integrated resort has always been open-minded about trying new flowers, Yuen notes, and its high standards have raised the bar for Serene Garden's work. "For example, Sands China requires roses to be 70 to 80 centimetres long to go with their designs. They also have [specific] demands for the size and number of flower heads."
The hotel's regular, bi-annual orders also help Serene Garden's long-term planning. "The costs of flowers fluctuate as they are seasonal, so ordering in advance instead of making occasional one-off orders is beneficial to both of us," Yuen says. "It really sets our mind at rest." 
Initially, in 2007, Serene Garden provided Sands China with 200 flowers a week. By the time the partnership was in full swing prior to the pandemic, Serene Garden supplied the hotel with 4,000 kilogrammes of flowers every month. 
The fresh bounty is a horticulturist's dream, including a diverse selection of orchids such as butterfly orchids, dancing-lady orchids and fiery red renanthera from Taiwan or prized cymbidiums, commonly known as boat orchids, from Holland and New Zealand. 
From Thailand, Serene Garden selects a sea of purple dendrobium (one of the most common types of orchids) and heat-loving, brightly hued vanda orchids that thrive in Macao's humid climate. In addition to orchids, they ship in lush hydrangeas and colourful seasonal flowers from Ecuador, Columbia, Peru, South Africa and Kenya. 
The flowers can be seen across lobbies and restaurants, including the likes of Jiang Nan by Jereme Leung at The Venetian Macao; Le Chine at The Parisian Macao, and Churchill's Table at The Londoner Macao, among many others.
The steady orders helped Serene Garden expand from its first space in the inner harbour to its current home in Rotunda de Carlos da Maia, in 2020. Now they employ seven staff members at their local warehouse and shop, as well as over 30 workers across their three fields in Taiwan.  
Growing together
For Sands China, working with a local supplier like Serene Garden for its floral installations and designs was an easy decision. Flowers can be finicky: they require lots of attention to keep them fresh, but local suppliers can streamline delivery and manage quality control issues. Serene Garden is also on hand to help arrange the flowers on-site based on the hotel's floral artistry designs when the need arises. 
Relationships between hotel groups and local vendors also benefit Macao's economy. With the help of large organisations like Sands China, Choi explains, small- and medium-sized enterprises can increase capacity, work on larger projects and take their business to the next level. 
Yuen notes that Sands China has given their business a great number of resume-building opportunities over the years. Serene Garden, she says, provides flowers for all Sands China events, no matter the size or scale. "For the opening of Sands Cotai Central [in 2012; now The Londoner Macao], we worked overtime for a few days as we provided 3-4,000 kilogrammes of flowers. Once I saw our flowers at the event, I felt very delighted." 
Since the pandemic hit in 2019, Silva says Serene Garden's business dropped by 90 per cent, and its supply to Sands China fell by 80 per cent. Despite this dip, the relationship has enabled Serene Garden to sustain its business. "It is a feeling of security," Yuen explains. "They order in advance and pay their bills quickly. Among all hotels, Sands China is our steadiest client." 
Yuen and Silva have also used the downturn to develop new business strategies. For instance, they plan to transform their warehouse into a "store at the front, warehouse at the back" model in the area of Praça de Ponte e Horta. "We have a lot of stock in our warehouse, and it's time to rearrange it. Now we have time to do it instead of letting the grass grow on our feet," says Silva.
Sands China plans to use this time to further nurture the relationship, too. "We hope to try more gardening projects, and explore more high-quality products and cost-saving opportunities," says Choi. "Serene Garden excels in fast and reliable delivery. We're confident that we can continue our cooperation long-term."
---
Learn more about Sands China's Local Small, Medium and Micro Suppliers Support Programme; browse the company's SME Booklet for more information.