TotalEnergies invests US$3 billion in oil exploration in Angola
TotalEnergies invests US$3 billion in oil exploration in Angola

Link copied
French multinational, which currently produces 550,000 bpd in Angola, plans to launch three new oil projects in Kwanza River Basin in 2024.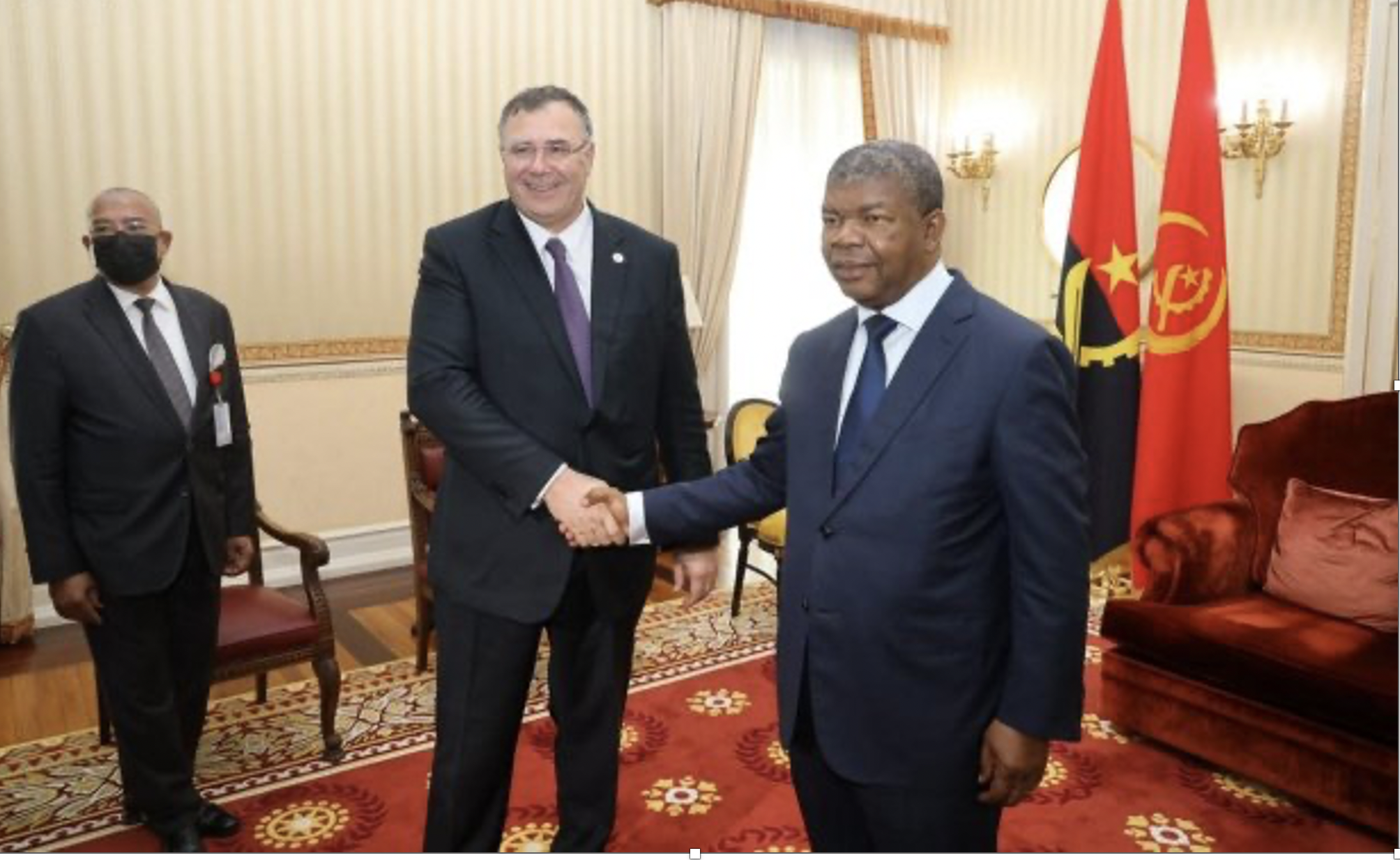 French oil company TotalEnergies has invested US$3 billion in projects linked to oil exploration and renewable energy in Angola.
"This year, we have allocated US$3 billion for specific oil projects in the Kwanza River Basin, such as the Begónia exploration project and others for the expansion of Block 17," said the director general of the French multinational, Patrick Pouyanné, after a meeting with the President of the Republic, João Lourenço.
Pouyanné said that, starting in 2023, TotalEnergies plans to launch new projects, such as "Deep Waters", "Cameia" and "Dolphin", which are already being planned in the Kwanza River Basin.
"We are working with the Angolan authorities and if we reach a mutually beneficial understanding, we would like to see these projects in operation by the middle of next year," said Pouyanné, who also revealed the company's intention to explore a total of seven blocks in the same basin.
TotalEnergies currently produces 550,000 barrels of oil a day (bpd), which represents almost 50 per cent of Angola's total production.
Pouyanné also said that he had analysed with João Lourenço the possibility of his company supplying solar energy to the Angolan mining industry, with a view to reducing costs in the mining sector.
In June 2021, an agreement was signed, which resulted in the creation of the Huíla Solar Park, in the province of Huíla, which will generate 35 megawatts for the national grid.
"In Angola we are not only focused on the traditional oil and gas sector, but also on renewable energies," said Pouyanné, adding that TotalEnergies planned to add another eight megawatts to the Huíla Solar Park, at a cost of US$100 million.