Tiesiju Civil Engineering forges ahead with 12 construction projects in Angola
Tiesiju Civil Engineering forges ahead with 12 construction projects in Angola

Link copied
Following the completion of a 76-kilometre highway between Quitexe and Ambuila focus shifts to work on housing, bridges and water plants among others.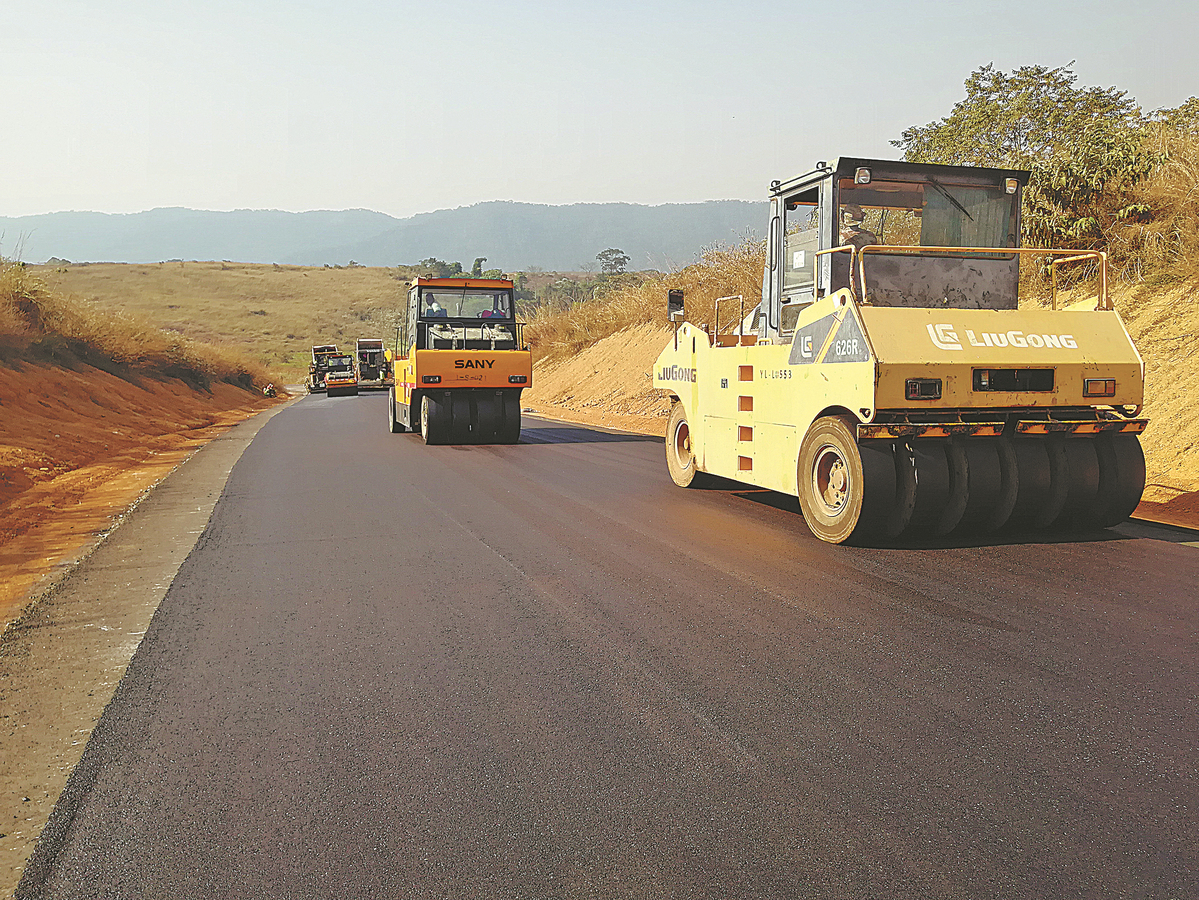 Having completed a 76-kilometre highway in the mountainous northern province of Uige in Angola, China Tiesiju Civil Engineering Group (CTCE) is forging ahead with 12 other construction projects.
They cover housing, municipal projects, bridges, highways and water plants.
CTCE First Engineering is building seven of them, according to Duan Shiqi, head of projects at the Chinese company in Angola.
The Uige Province highway, completed by CTCE First Engineering, runs between  Quitexe and Ambuila, benefiting some 100,000 people in the two cities and boosting the local economy.
Construction started in early 2017, providing jobs to 193 locals, promoting the economic development of Angola's border area and deepening economic ties between China and Angola, said Duan Shiqi.
"The highway is part of the projects in the Belt and Road initiative, which is being expanded around the world with far-reaching influence," Duan said.
"The completion of the highway brings convenient transportation to the two cities and the numerous beneficiaries along the route, thus promoting their economic exchanges with the outside world," said Antonio Rosario Alex Mutunda, vice-governor of Uige Province.
During construction work, CTCE staff also initiated cultural exchanges with various regions in a bid to provide jobs for the Angolan people, according to Zhang Jiaqian, one of the project's 40 Chinese staff. 
He added that the project helped to end a history of non-graded roads linking Quitexe and Ambuila, playing a key role in boosting the flow of agricultural products from the region and leading to the expansion of its wood processing industry.
Established in November 1950 and now with some 23,360 staff, CTCE is part of China Railway Group, a state-owned enterprise.
CTCE's business operations reached a value of 209.6 billion yuan (US$33.1 billion) in 2020, with a revenue of 113 billion yuan. Between 2016 and 2020, the company logged 747.5 billion yuan in business and recorded a revenue of 404.8 billion yuan, CLBrief reported.