Forum Macau marks its 20th anniversary with pledges to deepen economic cooperation
Forum Macau marks its 20th anniversary with pledges to deepen economic cooperation

Link copied
Chief Executive Ho Iat Seng promises ongoing support for the organisation, set up to boost trade and investment between China and the lusophone countries.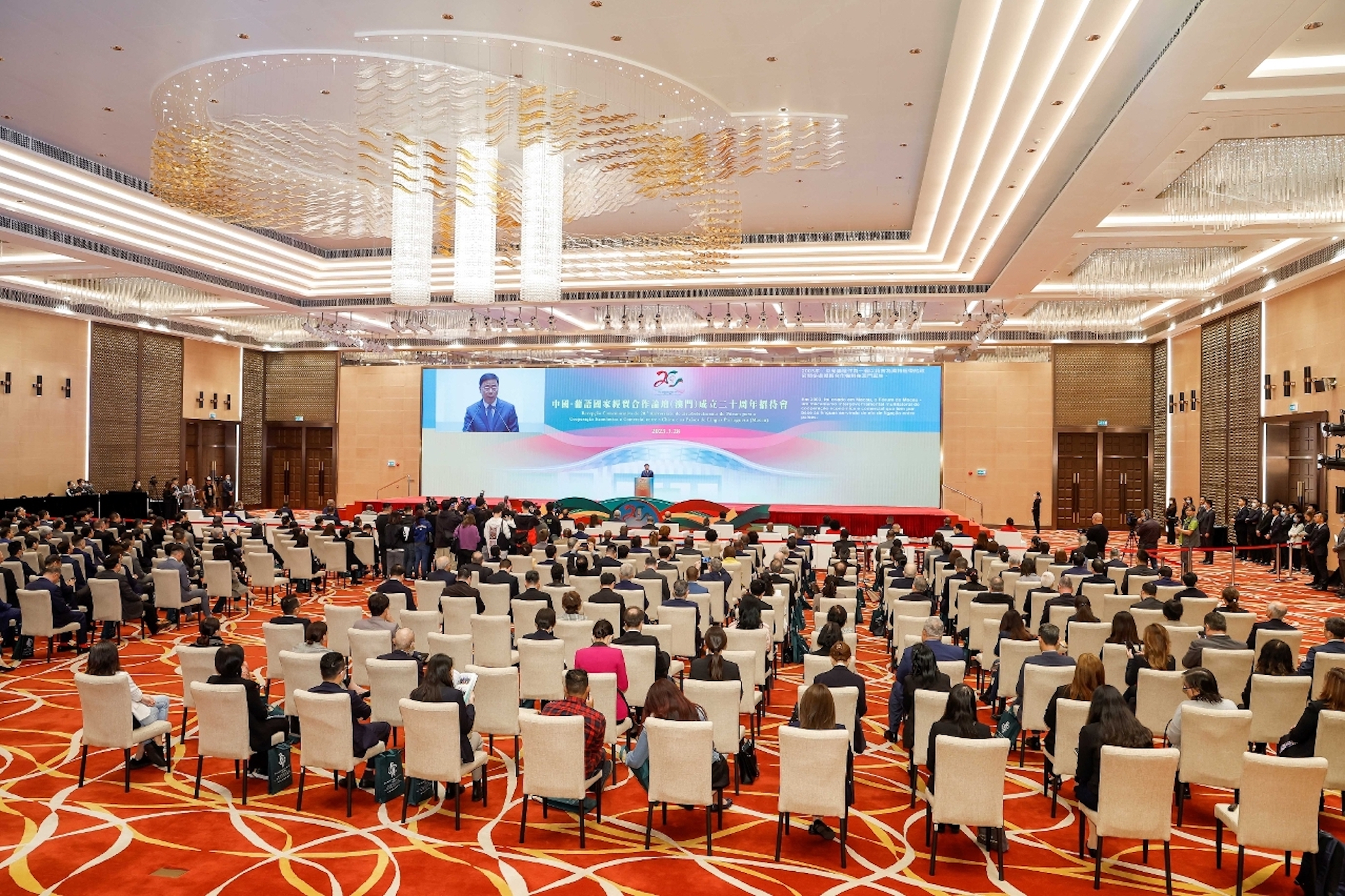 Chief Executive Ho Iat Seng says economic cooperation between China and Portuguese-speaking countries has achieved "encouraging results", broadcaster TDM reports.
The territory's top official was speaking at a ceremony marking the 20th anniversary of Forum Macau, a body set up by the central government to boost business ties with the lusophone nations of Angola, Brazil, Cabo Verde, Guinea-Bissau, Equatorial Guinea, Mozambique, Portugal, São Tomé e Principe and Timor-Leste, using Macao as a mediator and facilitator.
According to an official readout, Ho said Macao would spare no effort in expanding its role in deepening economic and cultural cooperation with forum members and pledged to explore fresh opportunities.
The ceremony coincided with the conclusion of a regular meeting of the organisation's permanent secretariat.
[See more: Forum Macau holds talks in Beijing as it prepares for its 2023 programme]
Speaking on the sidelines of the meeting, Portugal's ambassador to China, Paulo Jorge Nascimento, suggested that the Portuguese municipality of Sines – an oil and petrochemical hub in the southwest of the country – be connected to Beijing's signature Belt and Road infrastructural programme.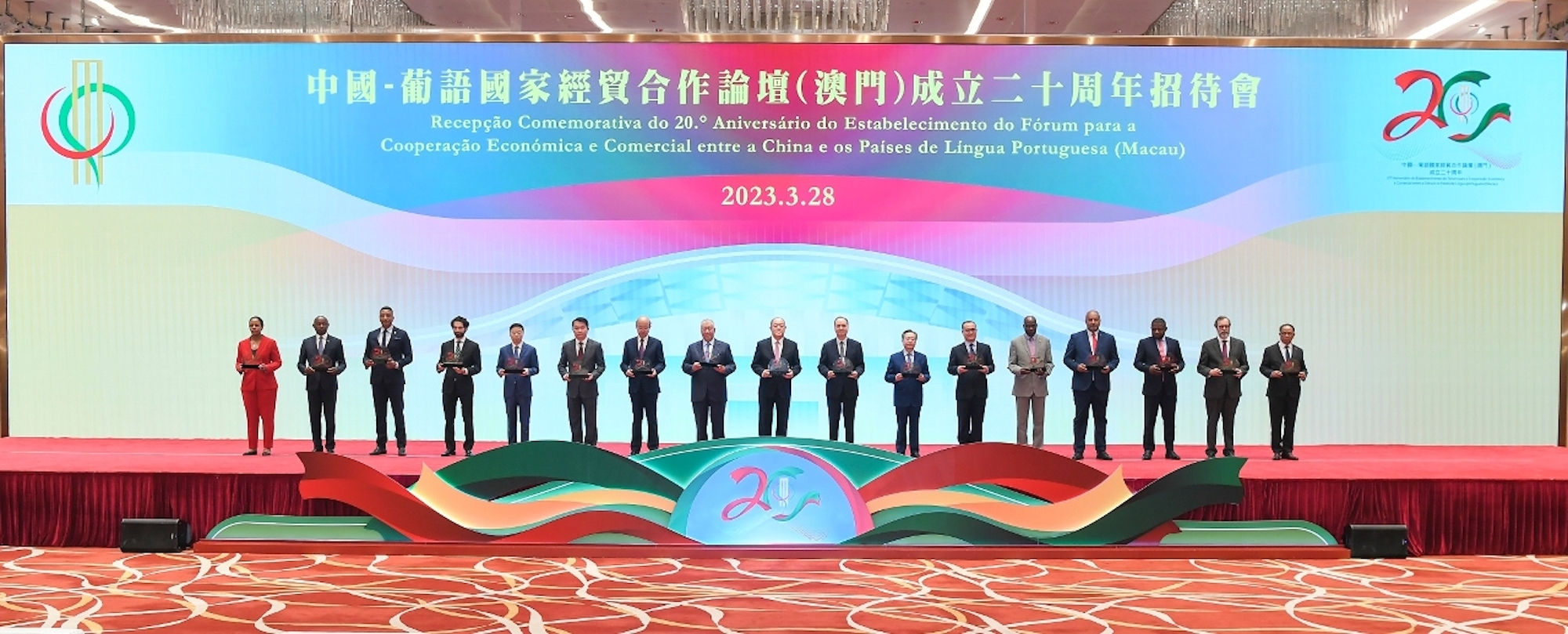 Lisbon and Beijing signed a memorandum of understanding on the Belt and Road Initiative in 2018.
Portugal was negotiating greater access for Portuguese products to the China market, the diplomat added. Mozambique's ambassador in China, Maria Gustava, likewise proposed a greater opening of the Chinese market to lusophone countries.
Meanwhile, the secretary-general of Forum Macau, Ji Xianzheng, said there was still no date fixed for the organisation's 6th Ministerial Conference, postponed for several years due to the pandemic.
"At the moment, the conditions to define a concrete date have not been met", he told reporters.