The Chinese navy brings free medical services to Timor-Leste
The Chinese navy brings free medical services to Timor-Leste

Link copied
During its week-long stay in the small island nation, the Chinese hospital ship Peace Ark will offer the services of its 126 health professionals to the East Timorese.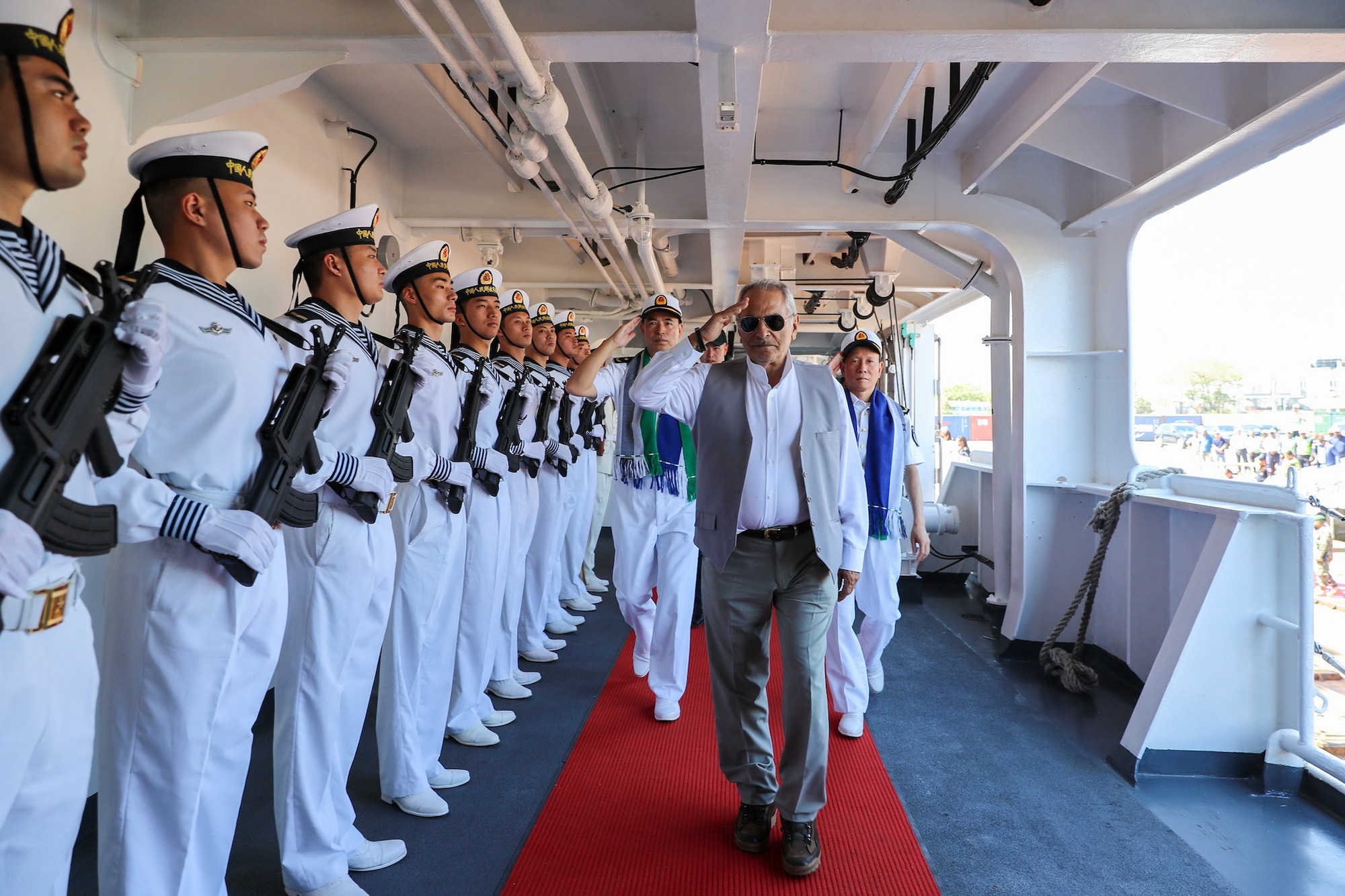 The Chinese navy hospital ship Peace Ark arrived in Dili on Sunday for the last leg of its five-nation trip, reports the Timor-Leste news agency Tatoli.
The good-will medical voyage, known as Harmonious Mission 2023, set sail in July, making stops in Kiribati, Tonga, Vanuatu and the Solomon Islands before docking in Timor-Leste. Free medical services will be provided by the ship's 126 health professionals, who cover 40 different medical specialties.
President José Ramos-Horta welcomed the ship alongside his minister of health, Elia dos Reis Amaral, and hundreds of Chinese residents, medical workers and Chinese embassy personnel.
[See more: China and Timor-Leste agree to strengthen regional cooperation, safeguard multilateralism]
Since entering service in 2008, the Peace Ark has visited 43 countries and regions, provided medical services for more than 250,000 patients, and performed more than 1,500 operations. The ship has a capacity of 300 beds, 20 ICU beds, eight operating theatres and can perform 40 major surgeries a day, while also offering services ranging from CT scans to dentistry to traditional Chinese medicine.
Medical teams also leave the ship to make rounds in local clinics and hospitals, with one of the teams travelling to Ataúro Island, a small island north of Dili home to less than 10,000 residents. Similar auxiliary trips were made during previous stops to ensure that more remote populations also benefit from the Peace Ark's services.
President Ramos-Horta told reporters that the Peace Ark's visit is important and shows the friendship between China and Timor-Leste. The ship will remain in Dili until 10 September.