Bailundo king meets with descendants of escaped slaves in Brazil
Bailundo king meets with descendants of escaped slaves in Brazil

Link copied
The Angolan monarch travelled to the South American nation to connect with descendants of those taken during the centuries-long trans-Atlantic slave trade.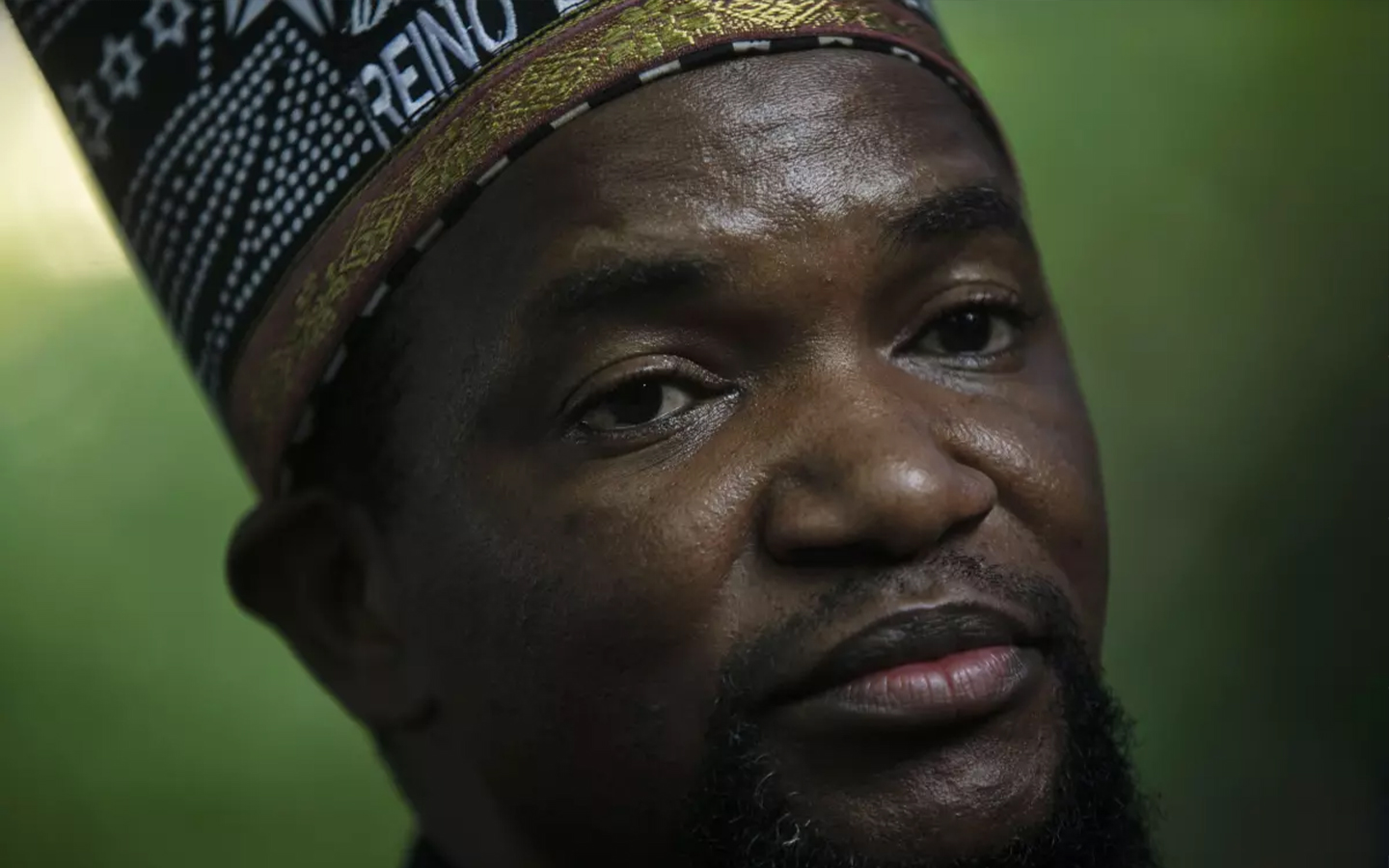 Angola's most important king visited a community descended from escaped slaves outside Rio de Janeiro last week as part of a weeks-long trip focused on reconnecting with the Angolan diaspora in Brazil, reports AP.
Residents in Quilombo do Camorim welcomed King Tchongolola Tchongonga Ekuikui with dancing and chants. Founded in 1614, Camorim is the area's oldest quilombo – a community of escaped slaves named for the Angolan kilombo, or fortified towns – where the nearly 100 residents maintain their traditional religion, medicinal plants and an archaeological site. 
King Ekuikui VI heads the non-sovereign kingdom of Bailundo in Angola and represents the largest Angolan ethnic group, the Ovimbundu. "[He] brings the hope for the unity of our people", one resident remarked before echoing a sentiment shared by many, "[We] are not slaves; we were enslaved, descendants of kings and queens, and we have this in our veins."
 [See more: Brazil rekindles close ties with Angola]
The Trans-Atlantic Slave Trade Database shows that more than a third of the 10.5 million Africans captured by slavers were put ashore in Brazil. Other experts put the number even higher, saying as many as 5 million Africans landed in the South American country. 
The king visited Valongo Wharf in Rio de Janeiro, where as many as 900,000 slaves landed after the long journey, as part of his trip. Now a UNESCO World Heritage Site, the wharf is considered "the most important physical trace of the arrival of African slaves on the American continent." 
The quilombos persisted well past the end of slavery in Brazil in 1888. It would take another century, though, for a new constitution to recognise their right to the land they occupied. More than a million people live in the quilombos today, spread across nearly 1,700 Brazilian municipalities.