5 things you should know about Macao's water
5 things you should know about Macao's water

Link copied
Ever wonder how water reaches your tap, whether limescale is bad for your health or what Macao is doing to make sure the city always has water?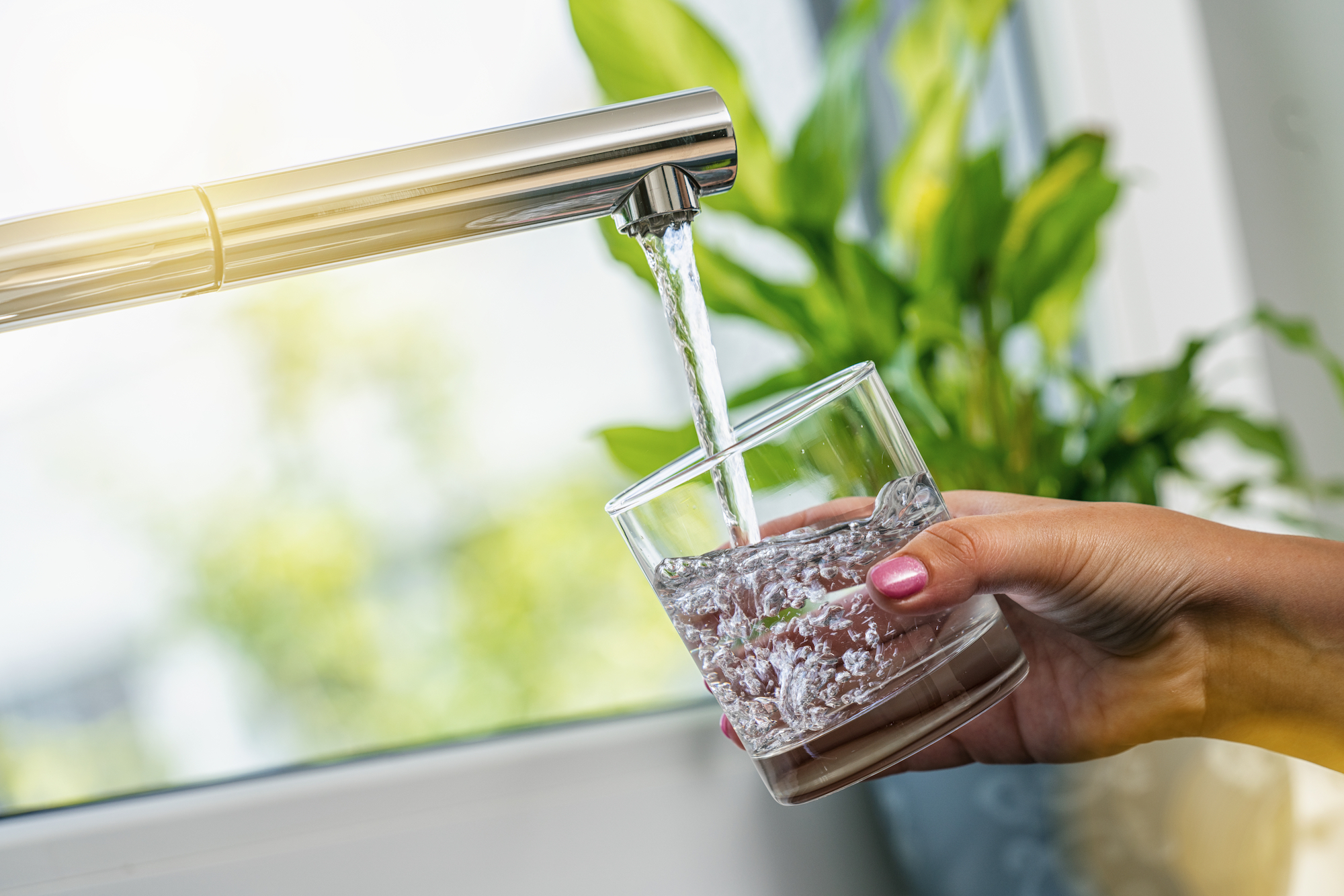 About 160 litres of water – or around 193 Watsons water bottles – are used by adults in Macao every day, yet many do not know much about the city's water supply. 
In honour of World Water Day, an annual United Nations day of observance held every 22 March that highlights the importance of freshwater and sustainable water management, we're shining the spotlight on Macao's water supply. 
Ever wonder how water reaches your tap, whether limescale is bad for you or what Macao is doing to make sure the city always has freshwater? We have the answers to those questions, plus more facts you might not have known about your water.
1. 96 per cent of the city's water supply comes from Zhuhai
Due to its location in a shallow part of the Pearl River Delta, Macao is left with sand and mud in its river basin, while its seawater is polluted and has a lot of sediment, according to Marine and Water Bureau (DSAMA) Director Susana Wong. 
To overcome this scarcity of freshwater sources, Macao – with a population of nearly 684,000 – relies on four pipelines that run raw water from Zhuhai to Macao. 
In fact, Macao depends on mainland China for almost all its water, with around 96 per cent of the city's water supply coming from Zhuhai. 
2. Macao's water undergoes several stages of treatment
Most people only think about water when they turn on the tap. But before it reaches your showerhead or water faucet, your water undergoes quite a journey.
In Macao, raw – or untreated and unfiltered – water from Zhuhai is mixed with a small percentage of water from one of the city's reservoirs before it undergoes several stages of treatment. This includes thorough filtration and disinfection at one of the four Macao Water-run treatment plants in the city. 
The newest of these facilities, Seac Pai Van Water Treatment Plant, opened in Cotai in late 2021 and can treat 130,000 cubic metres of water each day. In addition to the Seac Pai Van plant, Macao has Ilha Verde and Main Storage Reservoir, or MSR, both of which can treat up to 180,000 cubic metres of water each day, and the much smaller Coloane Water Treatment Plant, which contributes another 30,000 cubic metres to the city's daily supply. 
Macao Water – run by French water treatment giant SUEZ – then pumps the water to buildings citywide through a massive, 630-kilometre underground pipe network. Around 5,000 low-storey buildings without water tanks and some 2,000 high-rise buildings equipped with their own tanks, including integrated resorts, receive their water directly through this process.  
3. Limescale and chlorine are 'not dangerous'
Many people in Macao worry about limescale – a sediment consisting mainly of calcium carbonate that often builds up at the bottom of kettles or boilers and hot-water pipework – and the chlorine odour sometimes emitted from our water. According to Macao Water Deputy General Manager Oscar Chu, both are "normal" and "not dangerous".
"Limescale is a normal thing. It's minerals. Even if it gets into your glass and you accidentally drink it, it will eventually come out of your system. Don't worry about it," he says. 
"And the chlorine is actually good for disinfection and vital for our water distribution. The closer you are located to our treatment outlet the higher the residual chlorine concentration, so there's a chance you will smell it when you turn on the water tap. But it's not dangerous. It's vital [for drinking water]."
4. Macao loses 7 per cent of its water because of leaks
According to Jacky Lei, another deputy general manager of Macao Water, leakage causes Macao to lose about 7 per cent of its water supply annually – however, he says, this is a normal amount to lose. In comparison, mainland China loses around 15 to 20 per cent of its water supply due to leakage, while Hong Kong and Singapore lose 15 to 17 per cent and about 8 per cent, respectively, he says. 
Two years ago, the water company started placing smart water metres inside residential flats in Ilha Verde, as well as some elderly homes and integrated resorts, to research water management and leakage at the household level. 
Available in Chinese and English, the smart water metres measured water consumption for 24 hours, detected water usage irregularities and would automatically notify registered customers of a potential leakage via WeChat. 
According to Chu, the most common source of a leak in Macao households stemmed from problems with toilets. 
Macao Water plans to expand the use of smart water metres to other areas across the city in the near future. 
5. Macao plans to recycle water
To further improve Macao's water security, the city is moving forward with a water recycling project, which was shelved by the local government eight years ago. 
"Recycled water will be used in the new reclaimed areas of Macao, starting with Zone A [the reclaimed land between Macao's main reservoir and the area where the Hong Kong-Zhuhai-Macao Bridge bus terminal is located]," Wong says of a proposed plan. 
The project, she explains, will take wastewater and recycle it to be used mainly for things like flushing the toilet or watering plants. "It's a new trend in the world. Everything should be recycled, including water," she declares. 
"We have to use a lot of communication and seminars to teach people that the recycled water can be safely used and [will be of] no harm [if] it comes into contact with our body," Wong adds. 
While the idea of water recycling is relatively new to Macao, it is common practice in many parts of the world. In Singapore, for instance, people already drink water that has been recycled from sewage. 
Meanwhile, in celebration of this year's World Water Day and to promote water conservation, DSAMA has launched a "shower for five minutes challenge", encouraging people in Macao to take a quick shower – no more than five minutes – on 22 March. 
According to a statement from DSAMA, when you shower, you use about 10 litres of water each minute – enough for one person to drink for five days. 
In addition, the bureau has launched a three-week series of Facebook activities to help the public learn more about Macao's water resources and conservation through online games. Running until 10 April, the campaign will put more than 100 supermarket coupons (MOP 100-500 each) and other gifts up for grabs across three rounds of lucky draws. Visit DSAMA's Facebook page to find out more.