Wang Chuqin and Wang Manyu triumph at WTT championships
Wang Chuqin and Wang Manyu triumph at WTT championships

Link copied
China's top table-tennis players put on a thrilling display bringing the five-day tournament to a resounding conclusion.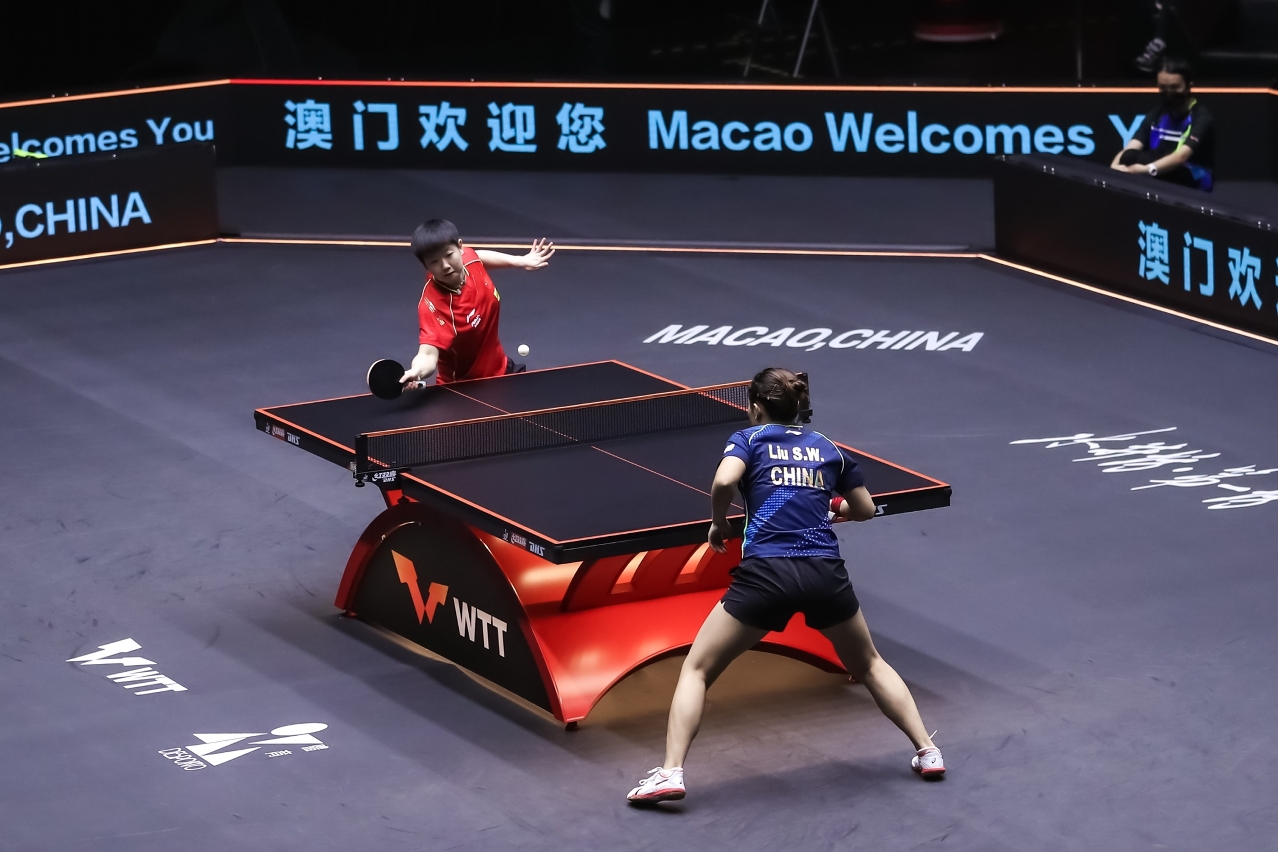 The five-day World Table Tennis (WTT) Champions Macao 2021 China Stars concluded yesterday, with Wang Chuqin and Wang Manyu respectively crowned as winners in the men's singles and women's singles. 
The event's finals took place last night in front of a capacity crowd at the Tap Seac Multisport Pavilion in São Lázaro.
During the men's singles finals, Wang Chuqin won four out of seven intense games against Lin Gaoyuan, with their scores being 8-11, 11-9, 9-11, 12-10,11-9, 12-14, 9-11. Earlier on Saturday, Wang Chuqin defeated Olympic gold medallist Ma Long in the men's quarterfinals, scoring 11-7, 11-7, 8-11, 11-8.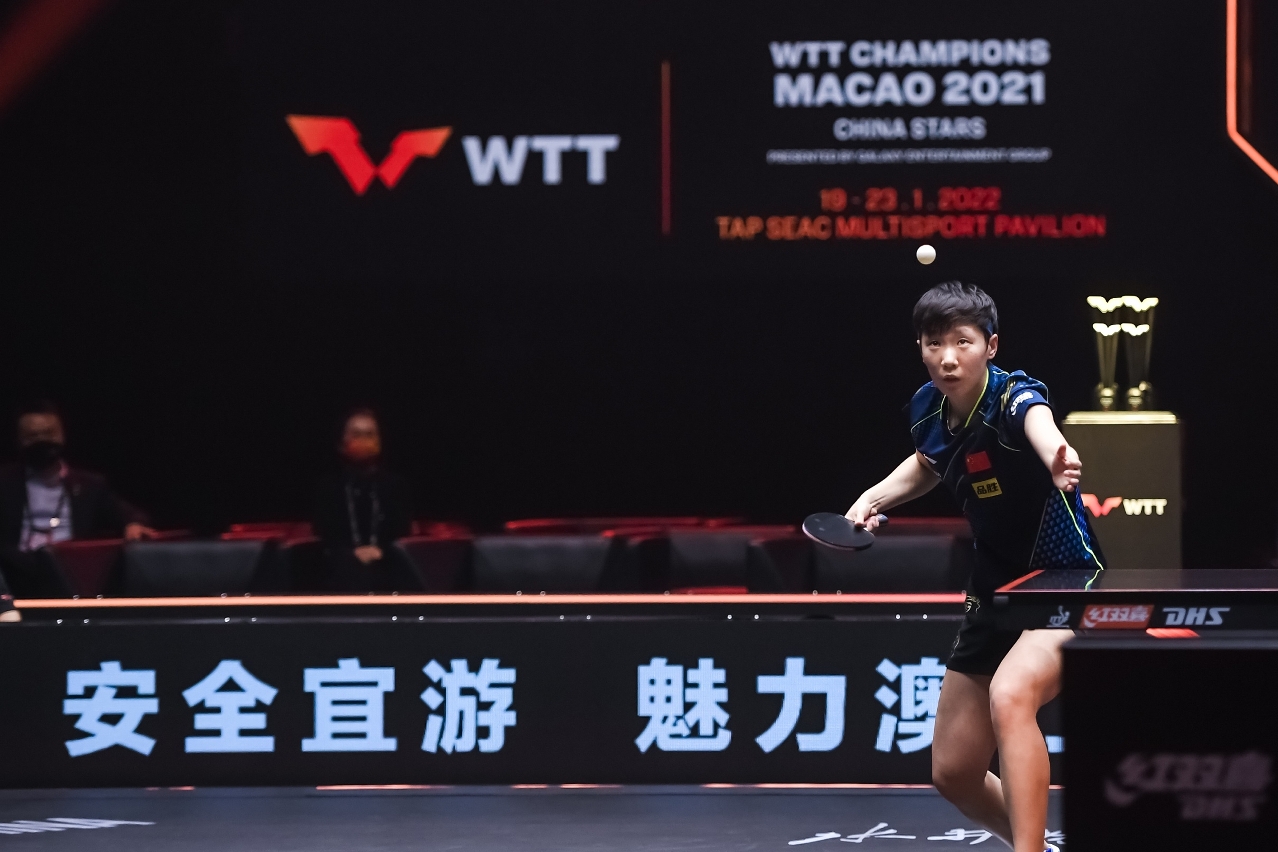 In the women's singles finals, Wang Manyu defeated Liu Shiwen in four games, with the scores being 11-6, 11-7, 11-7, 12-10.
Both Lin Gaoyuan and Liu Shiwen received medals, trophies and cheques for US$45,000 each for winning their respective categories. 
An emotional Wang Chuqin said after the awards ceremony that he found the finals to be challenging and intense, especially as both he and Lin Gaoyuan performed well. He added that during the last few games, some of Lin's techniques were unexpected, prompting him to think of strategies against his opponent.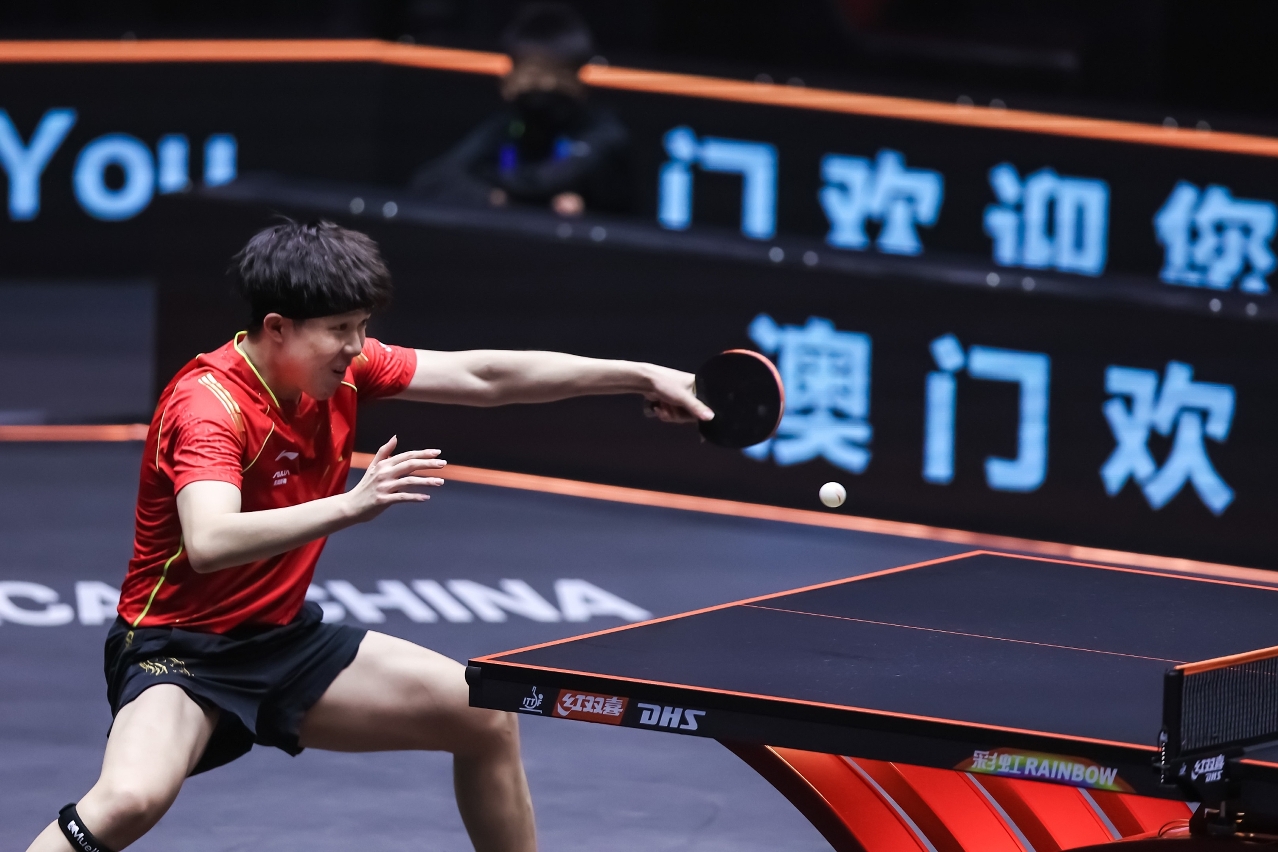 Wang Manyu remarked that her frame-of-mind during the matches was "fairly good". She added that with the event being her first competition of the year, she hopes to strengthen her skills and avoid making the same mistakes in the future. 
Speaking of the challenges she faced during the fourth game of the finals, Wang pointed out that these included her concentration and her level of determination to win, which she eventually overcame.
Presented by Galaxy Entertainment Group (GEG), the event was organised by the Sports Bureau (ID) and WTT in conjunction with the Macau Table Tennis General Association.
The event was attended by Sports Bureau President Pun Weng Kun; GEG Director Phillip Cheng Yee Sing; WTT Council Chair and Chinese Table Tennis Association President Liu Guoliang, and other government and association representatives, The Macau Post Daily reported.