It's going to be an all-China final at WTT Macao
It's going to be an all-China final at WTT Macao

Link copied
In the women's competition, Chen Meng meets Wang Manyu, while the men's final sees Ma Long battle against Wang Chuqin.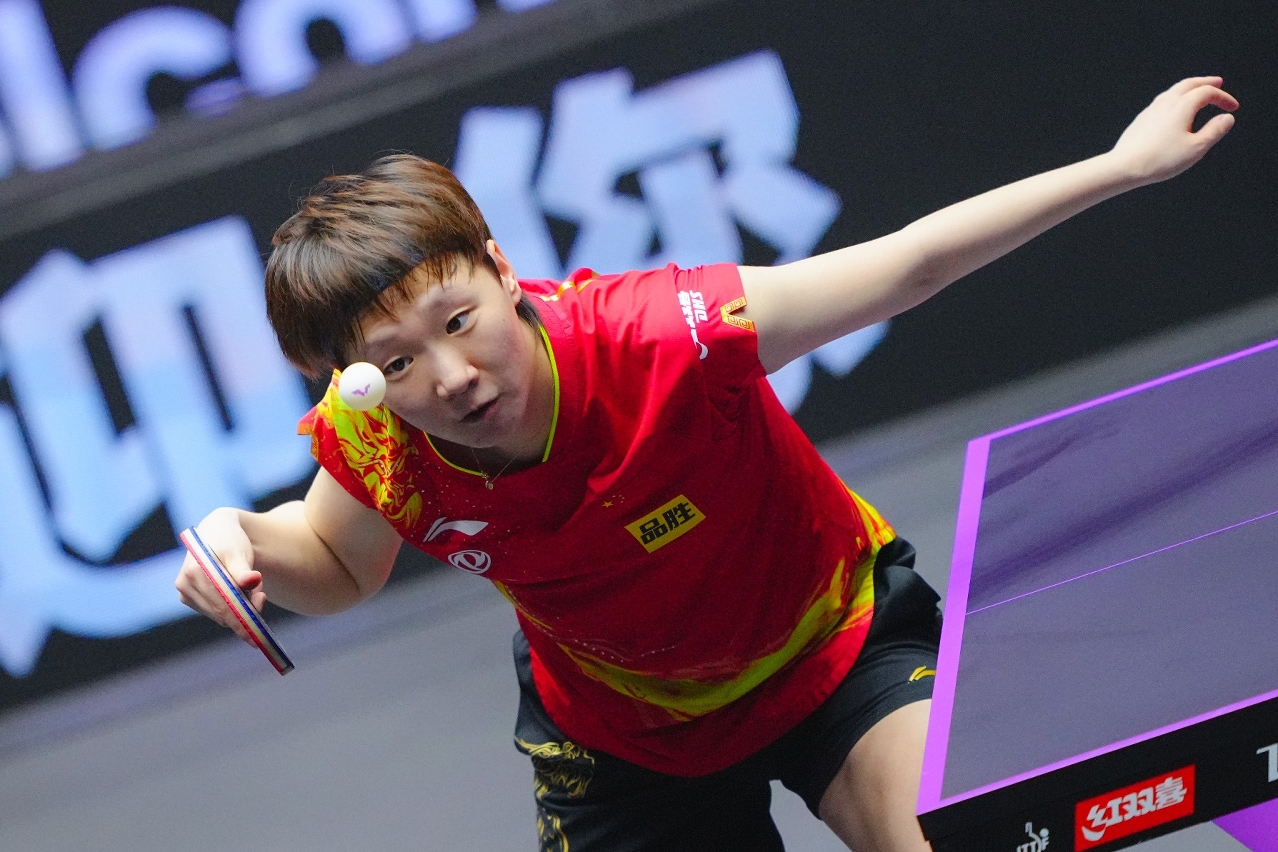 The World Table Tennis (WTT) Champions tournament in Macao will see all-China finals on Sunday with Ma Long and Olympic champion Chen Meng facing off against compatriots Wang Chuqin and Wang Manyu in the men's and women's singles finals respectively.
China's Xinhua news agency reports that Ma emerged from Saturday's men's singles semifinals with a 4-1 victory (11-8, 7-11, 11-5, 11-8, 11-8) over French teenager Alexis Lebrun, who had upset world number 1 Fan Zhendong of China on Friday.
"This was our first encounter", Ma told reporters after the match. "He is a powerful player". 
Reigning champion Wang Chuqin will meanwhile be defending his title in Macao after a straight-games victory over third seed Tomokazu Harimoto of Japan (11-9, 11-9, 11-7, 11-4), Xinhua says.  
[See more: Why is table tennis so popular in Macao?]
In the women's singles semifinals, Olympic champion Chen is through to her first-ever WTT Champions final after beating world number 1 Sun Yingsha 4-0 (16-14, 11-6, 11-8, 11-9).
"I was in a relatively good state of mind. Sun has been in good form and I just wanted to earn as many points as I could", Chen said afterward.
She will face second seed Wang Manyu, who earned her final spot by beating world number 3 Wang Yidi 4-2 (7-11, 11-9, 11-9, 11-6, 5-11, 11-4) in the semis.