Macao's football team is gearing up for its first international game in three years
Macao's football team is gearing up for its first international game in three years

Link copied
SAR players take on the Singapore national team in a friendly match at the Olympic Sports Centre on Sunday.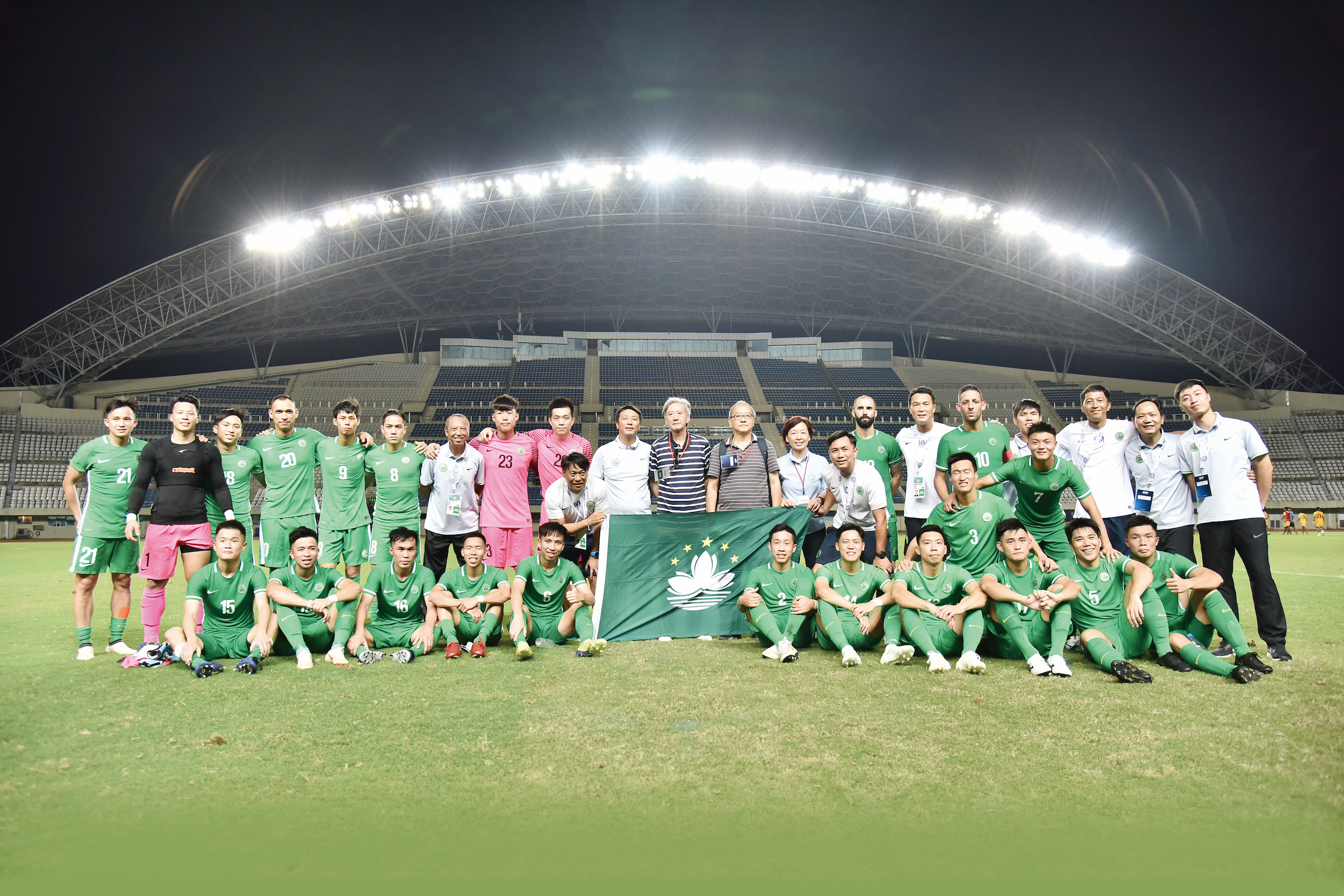 The Macao squad will face off against the Singapore national team in a friendly football match on Sunday, 26 March. 
The game – the local side's first international football fixture since the pandemic – will be played at the Olympic Sports Centre stadium, with kick-off at 7:30 pm. 
The SAR team comprises a mix of experienced and young players this year. Missing from the squad on Sunday ​​due to an injury will be usual captain Niki Torrão.
The game will be the first time coach Lázaro Oliveira has led the side in an international match. The 55-year-old Portuguese veteran was coach at Liga Portugal 2 club C.D. Feirense until he was approached by the Macau Football Association back in 2019. 
[See more: Everything you need to know about the Hong Kong Rugby Sevens]
The last international game played by the local squad was in 2019 as part of the AFC FIFA World Cup Qualifiers against Sri Lanka. Macao won by one goal, scored by current Chao Pak Kei centre back, Filipe Duarte.
"This is a project to build, step by step", coach Oliveira told Macao News. "We know that right now it's very difficult and we have to improve the team, but we're enjoying this time training the players". 
The last encounter between Macao and Singapore was also a friendly game, back in October 2014. It ended in a 2-2 draw, with Torrão and Leong Ka Hang the local goalscorers. 
– Reporting by Erico Dias