Macao movie maker Emily Chan triumphs at Italian film festival
Macao movie maker Emily Chan triumphs at Italian film festival

Link copied
Starring Chrissie Chau, 'Madalena' drew much critical praise, and Chan aims to follow up with a new biopic inspired by her baby daughter.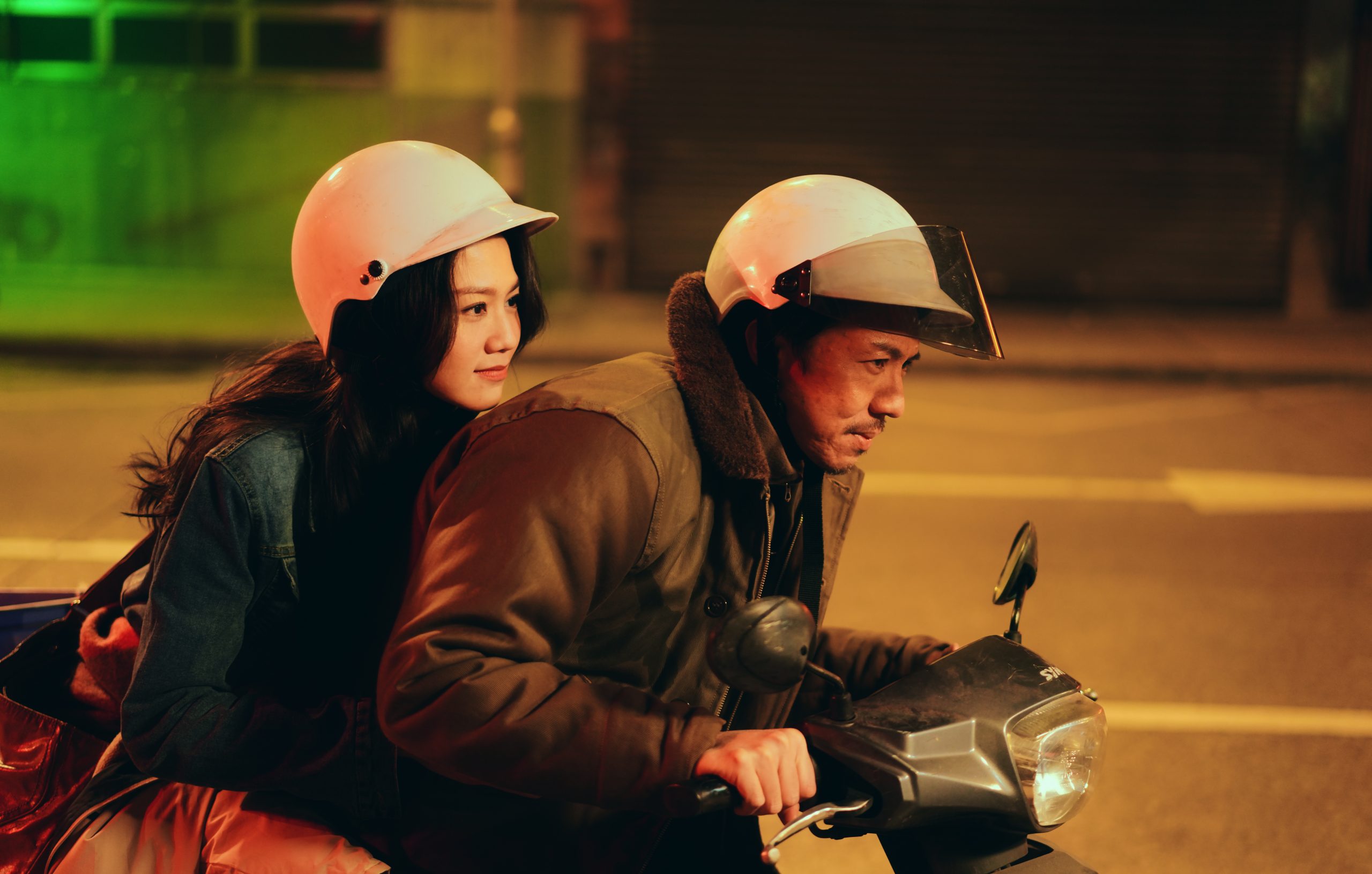 Macao filmmaker Emily Chan makes movies that are very close to home but they are set far away from the bright lights and glamour normally found in tourism promotions.
According to Chan, her films provide "an understanding of what life in Macao is really like."
The 33-year-old Chan has just seen her latest production, the romance-tinged drama Madalena, make its world premiere at the 23rd Far East Film Festival in the northern Italian town of Udine. It was the first time a film from the SAR has made its world premiere at the festival that has long championed the cause of commercial Asian cinema.
The story is set in 2008 and finds Lena – played by Chrissie Chau –, a mainland immigrant, illegally working two jobs: as a waitress in a restaurant by day and a hostess in a bar by night, as she tries to earn enough cash to open a restaurant and be with her daughter and mother across the border. 
One night, when Lena has to escape from the authorities, she meets Mada – played by Louis Cheung –  a broken-hearted taxi driver who has also moved to Macao to make a living. The two develop a romantic connection but are later confronted by the traumas inflicted by their past relationships.
But beneath the romance, Madalena offers a careful, sensitive examination of the socio-political and economic landscape of modern Macao, particularly the daily lives of the city's immigrant workers. Chan juxtaposes the traumas and the struggles of migration with personal relationships, creating an emotionally complex yet thematically simple narrative. 
"The film is inspired by a period in my life where I was doing part-time jobs while studying at the university," explains Chan. 
So Madalena is a commentary as much as it is an intimate drama. And this isn't surprising from Chan, who began her creative career studying journalism at the University of Macau and has previously directed two feature films – Timing (2014) and Our Seventeen (2016) –  both of which featured characters dealing with changes in the city as much as in their own personal lives.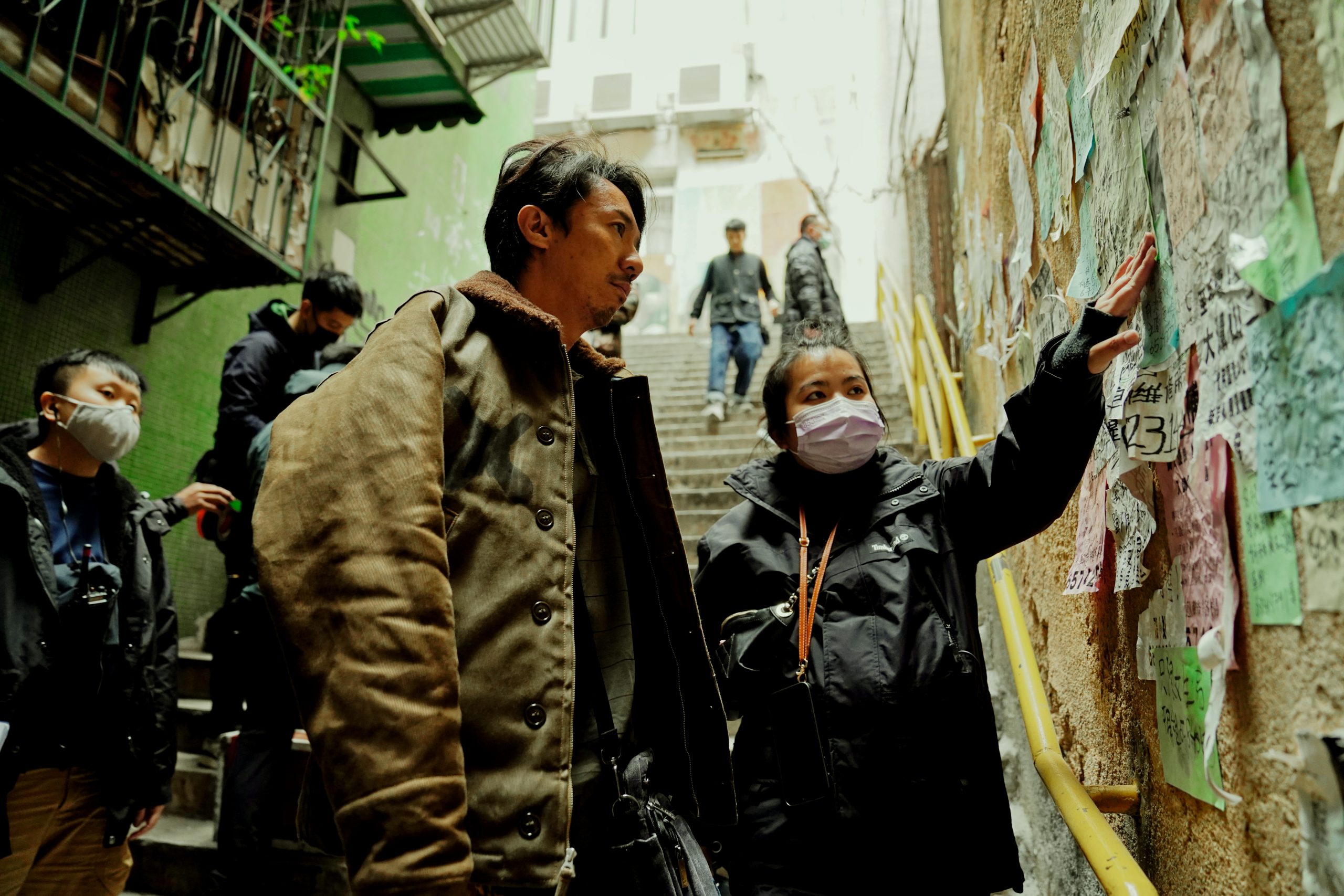 "From journalism school, I learned that you have to be neutral and objective as a journalist, and I find that quite different from my personality," Chan explains. "I felt a bit lost in the middle [of the course]; that's why I later went to Beijing and did a Master's degree, also in journalism. This was a soul-searching journey for me, to study in Beijing. While I was there, I got to learn about film production. That was the starting point of my filmmaking journey. That's how I found an outlet for me to express my emotions, for me to tell stories from my perspective." 
At the heart of the new film is Chau's performance as Lena. It's a powerful portrayal of a struggling mother and migrant worker in an unfamiliar city and there is also a sense of fragility that adds depth and dimension to the loneliness and isolation that is the overall mood of the film. 
Chau – who for years has had trouble being taken seriously as an actress by Hong Kong's tabloid press due to her past as a scantily-clad pseudo-model –  took some convincing before she agreed to take on the role.
"When I was planning for this project, I already had Chrissie Chau in mind to play the lead," Chan says. "She was afraid to play Lena because she thinks she cannot act very well. But I think she was very good.
"Although people will always have a lot to say about Chrissie – people have been very judgmental about her – deep down, she is a very strong, solid, and traditional Chinese woman and her personality is quite similar to this character. 
Another difficulty was finding the money to get the film made, given how small the Macao film industry remains.
Chan applied for funding from the Macao government and then she started to look outside of the city and it took four years to gather the funds needed to kick-start Madalena. Chan participated in Taiwan's Golden Horse Film Project Promotion to try to find backers. But even her inclusion in the programme was not a guarantee that the cash would come.
"I'd met some potential investors, but then those from mainland China, commented that the project, telling Macao stories, didn't seem to be commercially viable from their perspective and that makes financing this project really difficult," Chan says. In the end the funds were found through Macao's Cultural Affairs Bureau.
 Next-up for Chan is another film that sounds very close to her home – and to her heart.
"Right now, the story I am working on is a story I want to dedicate to my young daughter," she says. "I'm a new mom, my daughter is only about one year old. This story is about a daughter-father relationship, a female motorbiker, and this story is about letting go. The bravest thing that one can do is not to chase fame and success but to be able to let go, and I want to dedicate this story to my daughter."
Richard Olano was part of the 2021 FEFF Campus programme for young film writers and critics