Everything you need to know about the Hong Kong Rugby Sevens
Everything you need to know about the Hong Kong Rugby Sevens

Link copied
Fans of the Hong Kong Sevens are making up for lost time. The 2023 tournament is back just four months after the 2022 competition.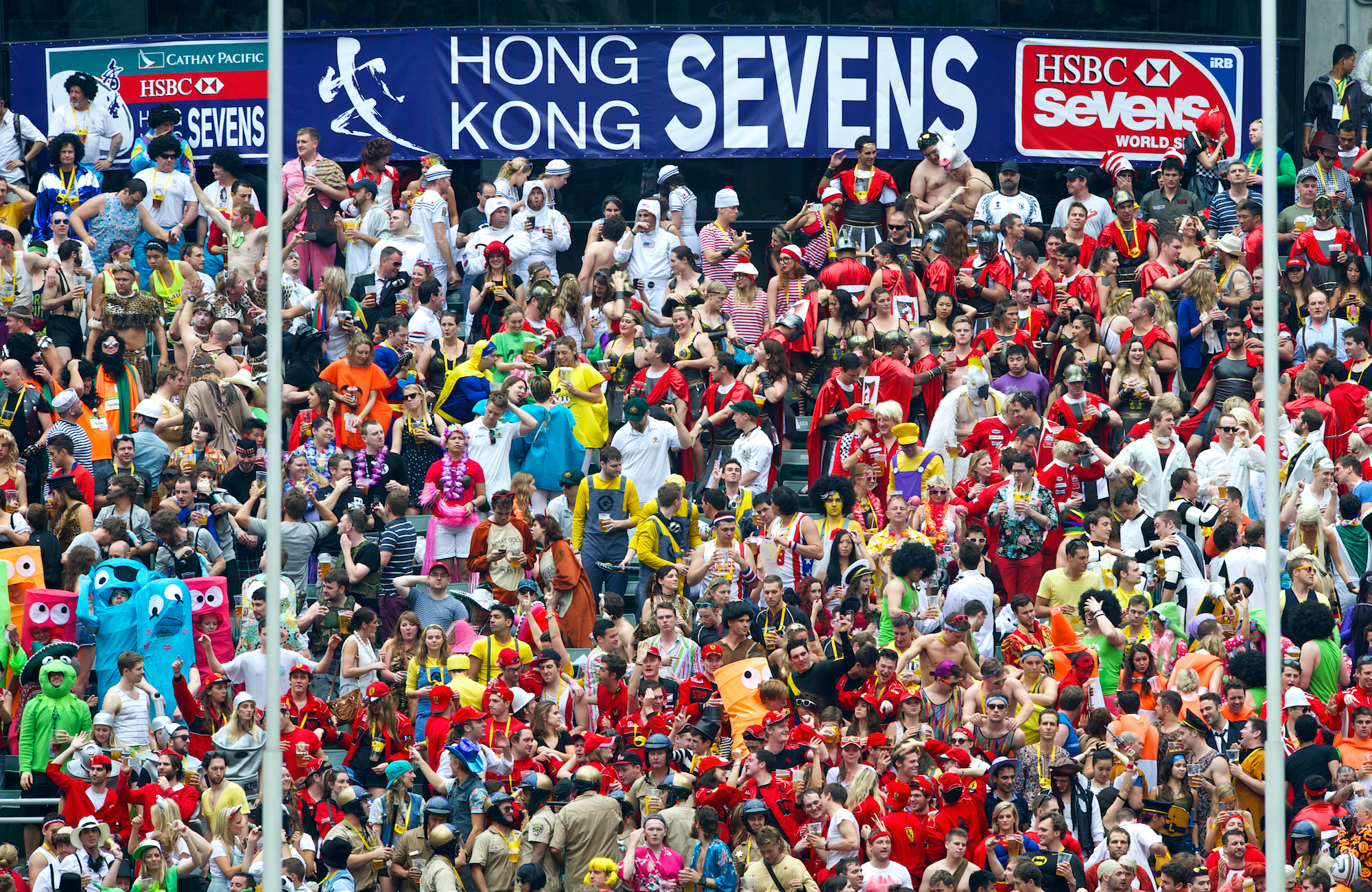 It's feast or famine for the delta's rugby fans. Following pandemic-related cancellations in 2020 and 2021, a sevens tournament was finally held in Hong Kong in November 2022 after a seven-month postponement. Now, just four months after the roar of the crowd has faded from the Hong Kong Stadium, the Hong Kong Rugby Sevens is back for its 2023 edition at the end of March. 
Unlike the 2022 competition, which took place under pandemic conditions and required spectators to mask up in the stands, this year's tournament comes after the city has lifted its Covid restrictions and promises to be more of a return to form.
Tickets are still available for the three-day event. Thinking about going? Here's what you need to know.
Is sevens rugby different from regular rugby?
Very much so. Rugby Union, the dominant form of the sport, has 15 players a side, competing in 80-minute matches. As its name implies, sevens rugby has 8 fewer players per team, and games are played in two halves of just seven minutes each. In other words, it's an explosively fast, flowing version that rewards risk-taking, speed and agility. Find out more here.
I know nothing about rugby though. Will I get bored?
Not at all. The Hong Kong Sevens is famous around the world for its carnival atmosphere as much as it is for the on-field action. Imagine tens of thousands of fans – many dressed in elaborate costumes – singing, cheering and cavorting in the bleachers as games come and go in a blur of thrills and adrenaline. It's equal parts party and sports fixture, with the rules and scoring super easy to pick up.
What's this notorious south stand I keep hearing about?
Described by one presenter as "the most debauched place in the rugby world" the south stand of the Hong Kong Stadium attracts the rowdiest, most colourfully costumed supporters. It has even inspired its own rock anthem. Be warned, though: while friendly and welcoming, the south stand is not for the faint-hearted. The beer flows very freely and the boisterous, alcohol-fuelled shenanigans mean that this part of the stadium is probably not for you if you want to seriously follow the action on the field.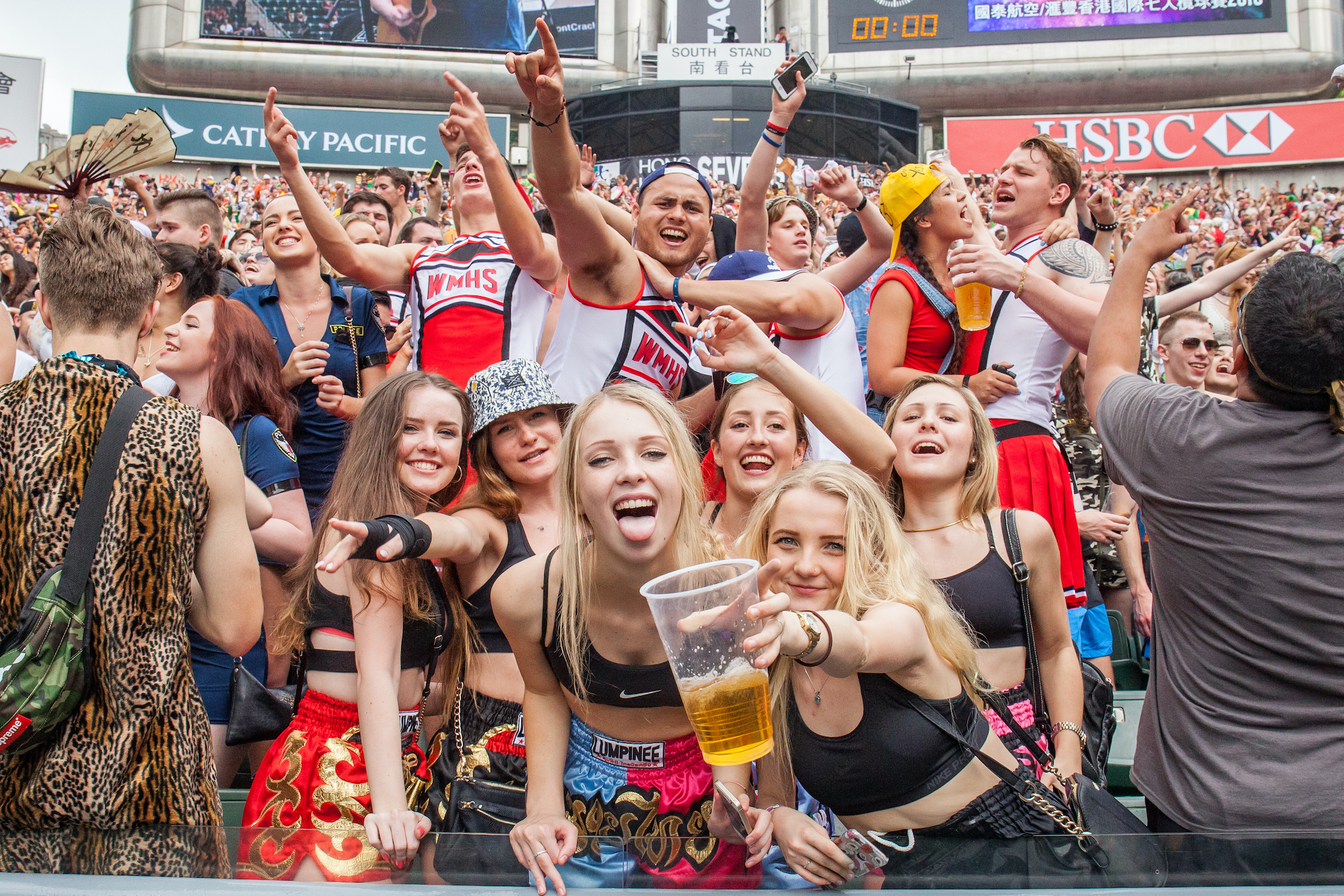 OK, I'm in. What are the actual details?
The Hong Kong Rugby Sevens will be held from 31 March to 2 April at the Hong Kong Stadium in Causeway Bay. It is the city's largest outdoor sports venue with a maximum capacity of 40,000 people. 
The 3-day Adult pass costs HK$2,038.50, while the child pass is HK$989. Click here to get tickets. FAQs are here.
Which teams are playing this year?
The men's competition features Argentina, Fiji, Samoa, Canada, France, Great Britain, Uruguay, hosts Hong Kong, Australia, US, Spain, Japan, Ireland, New Zealand, Kenya, and South Africa.
The women's competition is between New Zealand, Canada, Great Britain, Hong Kong, Australia, Fiji, Ireland, Brazil, US, France, Japan, and Spain.
Will there be other entertainment?
For sure. The stage is set for South Korea's DJ Soda, who has headlined many music festivals in the region and performs at the Hong Kong Sevens on Sunday.
Audience members of a certain vintage will be tickled to see a set from Belgian singer Roger François Jouret, better known as Plastic Bertrand. His 1978 hit "Ça Plane Pour Moi" remains an enduring punk classic, judging by its 81 million streams on Spotify.
Local heroes the Red Stripes, a ska band, will be putting on a show as well. 
Where should I spend the night?
The neighbourhood around the stadium is packed with hotels so you're spoiled for choice, but here are three at different price points.
The 4-star Crowne Plaza is just a 10-minute walk from the stadium and offers splendid views of the district's other famed sporting venue, the Happy Valley Racecourse. Two outdoor decks plus a gym and pool will help you unwind after the rugby. Rooms on booking.com start from 1,835 patacas.
A similar distance from the stadium, and more affordable, is the Holiday Inn Express which offers free continental breakfast and a 24-hour fitness room (with just a couple of treadmills and a stationary bike, you couldn't exactly call it a gym). Rooms on trip.com are being quoted at 1,100 patacas.
A little closer to the stadium is the Rosedale Hotel. Rooms are on the small side, but you get what you pay for and the hotel is decent and well-established. Rooms are being offered from just 586 patacas for a superior twin.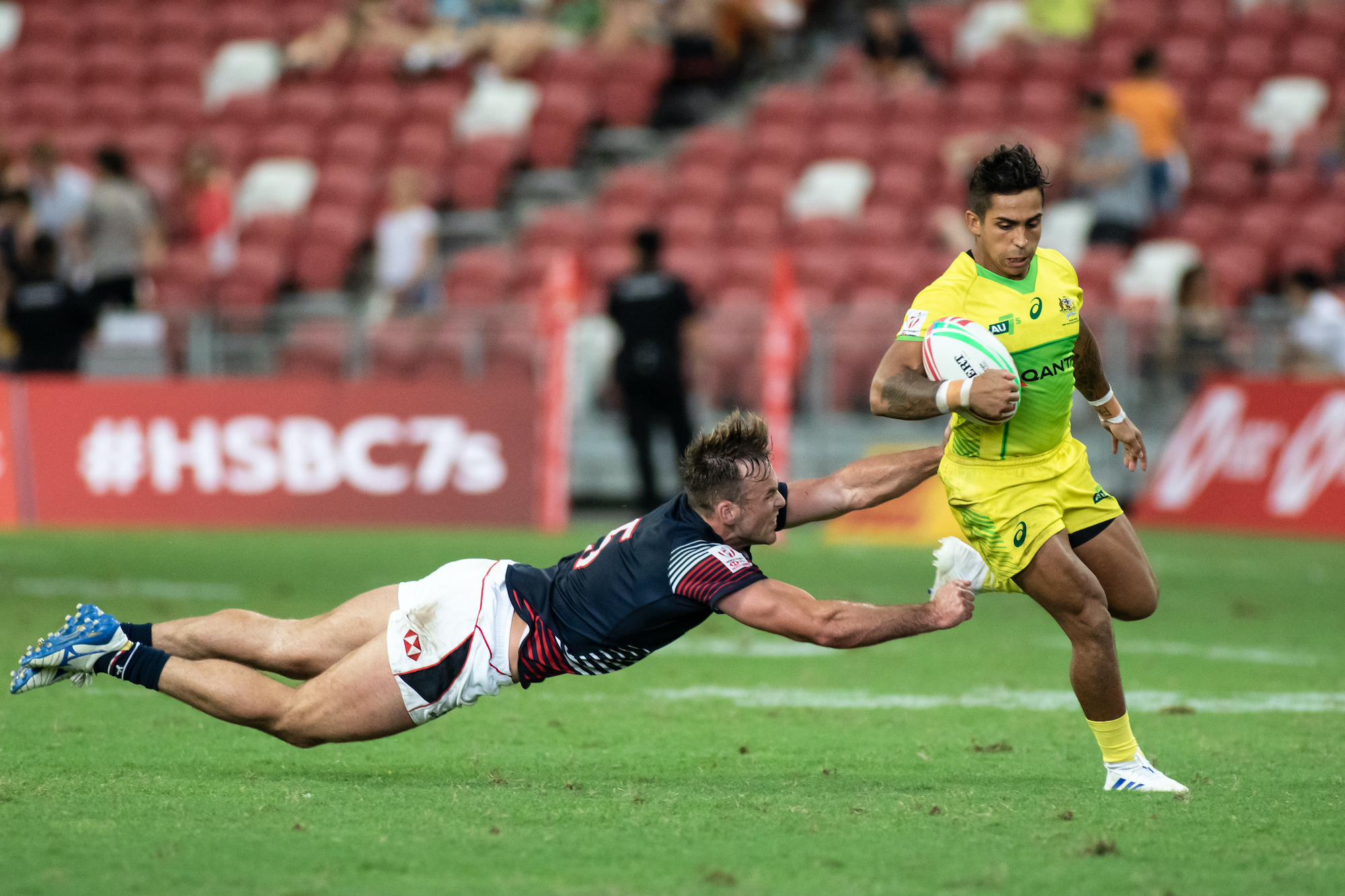 Where are the after-game parties?
When the day's matches are done, many spectators like to continue the fun at Hong Kong's two main nightlife districts – Wanchai and Lan Kwai Fong. Bars in both areas will be going all out to attract spectators with happy hours and other promotions. Being closer to the stadium, Wanchai – particularly the Lockhart Road strip – tends to attract more rugby fans as well as a somewhat older crowd. Younger partygoers usually head to Lan Kwai Fong. 
Pro tip: after the matches, everyone floods out of the stadium at the same time and the Causeway Bay MTR station becomes very crowded. For a more pleasant journey, look out instead for the double-decker buses that run from just outside the stadium direct to Central and Lan Kwai Fong.
Is there anything else I need to know?
Music plays in the stands between games and, over the years, some songs have become firm favourites with the crowd, with tens of thousands of people singing along. The sevens wouldn't be the same without them. Avoid looking like a noob by getting familiar with the Seven Songs of the Sevens playlist. If you don't have time to check out all seven, the two essentials are Neil Diamond's "Sweet Caroline" and, of course, DJ Ötzi's "Hey! Baby". All together now…
— With reporting by Erico Dias