Five acts at Clockenflap December 2023 you won't want to miss
Five acts at Clockenflap December 2023 you won't want to miss

Link copied
The Pearl River Delta's marquee music festival is back for round two this year with an eclectic array of local and international music talent.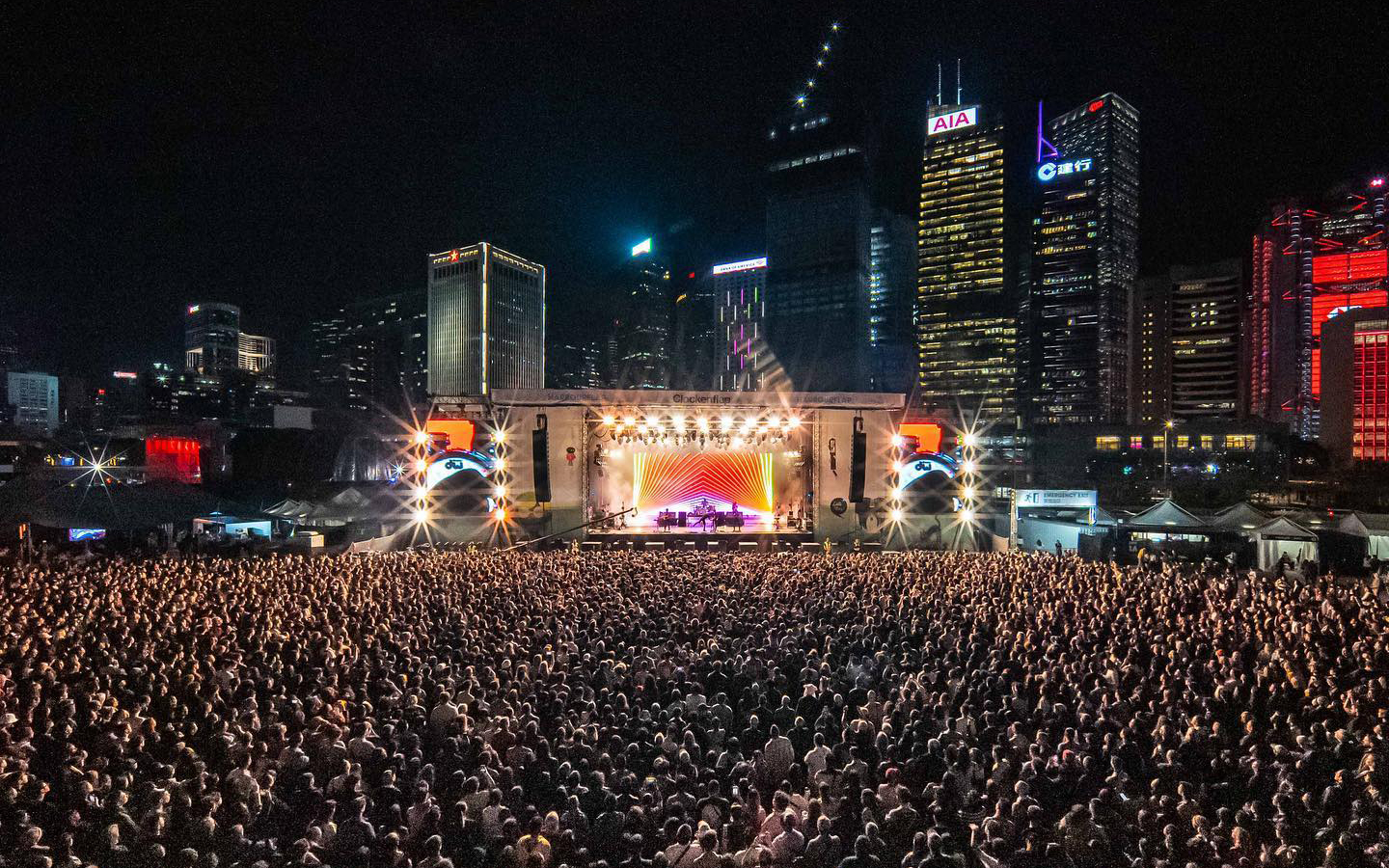 After a triumphant post-pandemic comeback in March, outdoor music gathering Clockenflap will be back for a second time this year to make up for its three-year hiatus. 
According to the organisers, the festival's second 2023 iteration – to be staged on the Hong Kong waterfront from 1 to 3 December – will feature a "forward-thinking lineup." Over 60 Asian and international bands and artists will be performing, including headline acts Pulp and Yoasobi. Thrown into the mix are up-and-comers from the worlds of indie, electronica, rock, hip-hop and other genres.
With so many artists vying for your attention on multiple stages, you might be in a tizzy over which shows to catch – which is why we've made your life easier with a list of six Clockenflap acts that you won't want to miss.  
Wang Wen 
Originating from the Chinese city of Dalian, veteran indie post-rockers Wang Wen will be appearing on stage on Friday. Since their debut in 1999, they have had a prodigious output of 12 albums, with the most recent being 2022's well-received Painful Clown & Ninja Tiger. 
Considered to be one of the leading Chinese bands in instrumental rock, the sextet's haunting and evocative sound takes direct inspiration from the region of Northeastern China – considered the rust belt of China. 
If you're new to Wang Wen, start with the band's tenth album, Invisible City, recorded at the height of winter in Iceland. 
"This time we had a deeper understanding of each other," guitarist Xie Yugang says of the album. "In an atmosphere like that, we made an album that evokes a feeling of warmth as we were hoping for, despite the polar nights outside of the studio walls." 
IDLES
Described by the Guardian as "the face of British post-punk" IDLES is a UK rock band that will be making a return to Clockenflap after a four-year hiatus. 
The group consists of five members, including lead singer, Joe Talbot who rejects the post punk label, saying "I guess we have that motorik, engine-like drive in the rhythm section that some post punk bands have but we have plenty of songs that aren't like that at all." Regardless of whatever musical style they may be, IDLES's music is kinetic and very much in your face. 
Since the 2017 release of their initial album Brutalism, the band has been going from strength to strength, garnering a host of nominations and awards, including a 2022 Libera Award for Best Rock Record. Their fifth album, TANGK, is slated for release in February 2024. In the meantime, catch them live at Clockenflap. 
Caroline Polachek
Critically acclaimed American singer-songwriter, Caroline Polachek, is another major star attraction who will be hitting the Clockenflap stage for the very first time on the Saturday. She was previously the lead vocalist of indie band Chairlift (whose song "Bruises" achieved commercial success, thanks in no small part to an iPod commercial) and has collaborated with artists as diverse as Beyoncé and Blood Orange.
When Chairlift disbanded in 2017, Polachek took a turn as a solo artist, debuting with the well-received album, Pang. Since then, she has continued to produce works that test the boundaries. Her latest song "Welcome To My Island," mixes pop with electronic rock and operatic vocals resulting, Polachek said, in a song is "bratty and stupid…" and (had to go) through a million versions…to be the worthy soundtrack for an epic walk of shame." 
Prep
Formed in 2015, UK's Prep consists of four members whose musical backgrounds could not be any more different. Lead singer, Tom Havelock is a singer and songwriter, while the remaining three band members are a classical composer, a DJ and a producer. 
The result of this mix of talents is upbeat, nostalgic synth-pop music. Havelock has gone on record saying "I suppose a lot of the stuff we're inspired by is that late '70s, early '80s smooth music, which can make you pretty nostalgic when you listen to it now." 
Prep's eponymous debut certainly brings out that feeling despite being produced amid the challenging circumstances of the pandemic. 
Xiaolin
Xiaolin is the stage name of Olivia Dawn Mok, a Hong Kong-based DJ who will make her debut at Clockenflap on Saturday. As an alumni of two world-class music academies, Xiaolin's training in classical violin and jazz sets her apart from many of her contemporaries. She fell in love with electronic music after becoming exposed to 80's and 90's bands of the genre, such as Prodigy and Boards of Canada, while studying overseas. 
Xiaolin's electronic music is imbibed with influences from various areas, including classical music. "The combination of violin with house music and techno music…kind of came as an accident, because I've always played violin," she points out. Listening to her two EPs, MIHN002 and Tower Moment, one can get a sense that her musical tastes are diverse, encompassing genres ranging from ambient to acid.