A star is born: Miss Hong Kong 2021 makes her hometown of Macao proud
A star is born: Miss Hong Kong 2021 makes her hometown of Macao proud

Link copied
Born and raised in Macao, Sabrina Mendes de Assunção was recently crowned Miss Hong Kong 2021. Learn more about the Macanese star's ascent to beauty pageant royalty and her love for her hometown.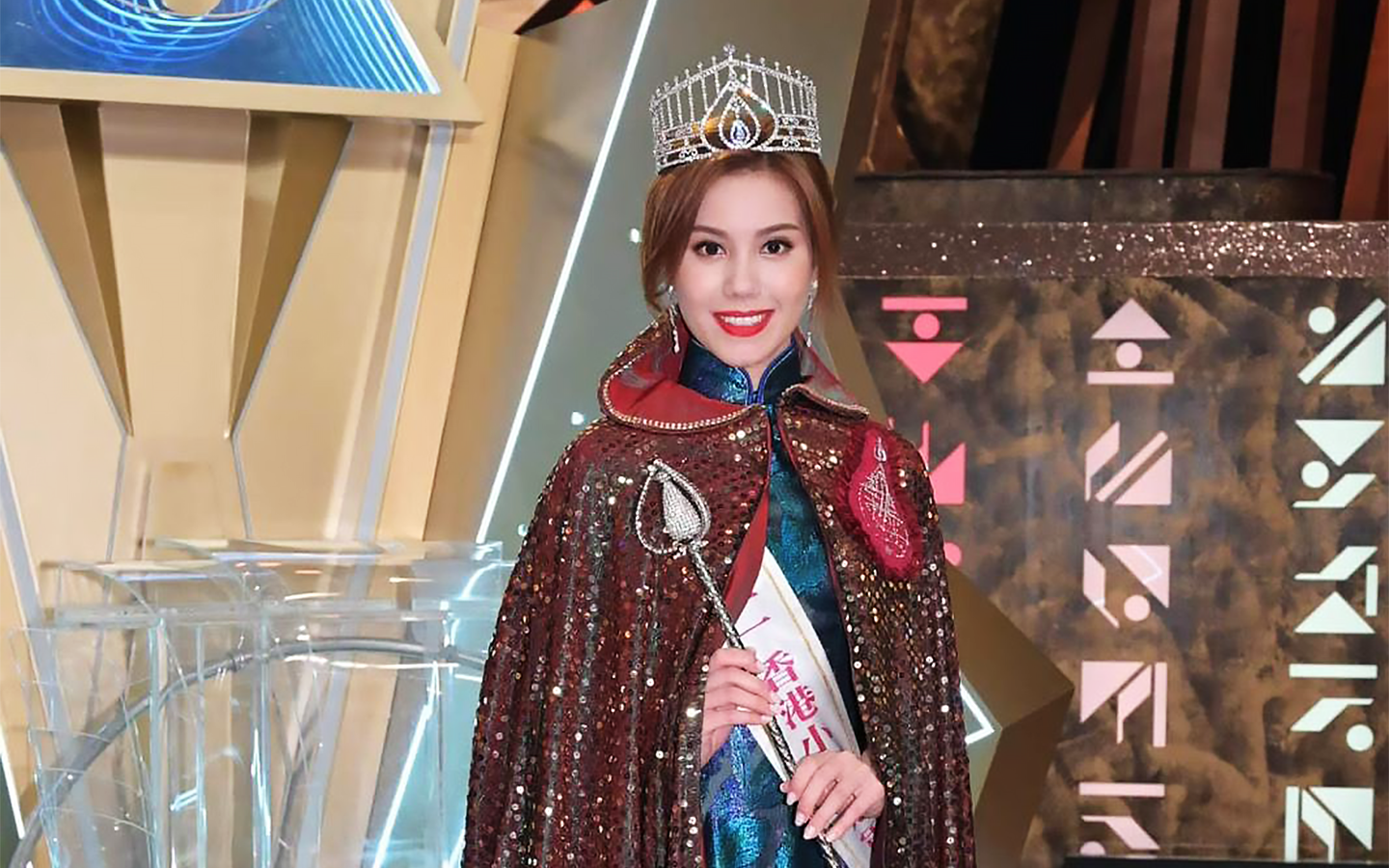 When Sabrina Mendes de Assunção (who goes by her stage name, Sabrina Mendes) entered the 2021 Miss Hong Kong competition – her first time ever competing in a beauty pageant – she wasn't expecting to make it past the first round, let alone win. So it came as quite a shock to the 22-year-old when her name was announced as the winner in the televised finale on 12 September. 
"I really couldn't believe it when I was named," laughs the biochemistry graduate. It was so overwhelming that she hardly remembers the crowning moment. "My mind went blank on stage – I had to watch video clips of it afterwards to actually witness it! It still gives me chills every time I see myself up there."
Of Chinese and Portuguese descent, the Macanese star was born in Macao and is not the first in her family to excel in pageantry. In fact, her mother, Micaela Mendes, placed first runner-up at the 1990 Miss Macau pageant while her aunt was the winner of the same pageant. In 1993, another aunt won the 1993 Miss Macau pageant. And it was her mother's encouragement that led Mendes to compete in this year's Miss Hong Kong event.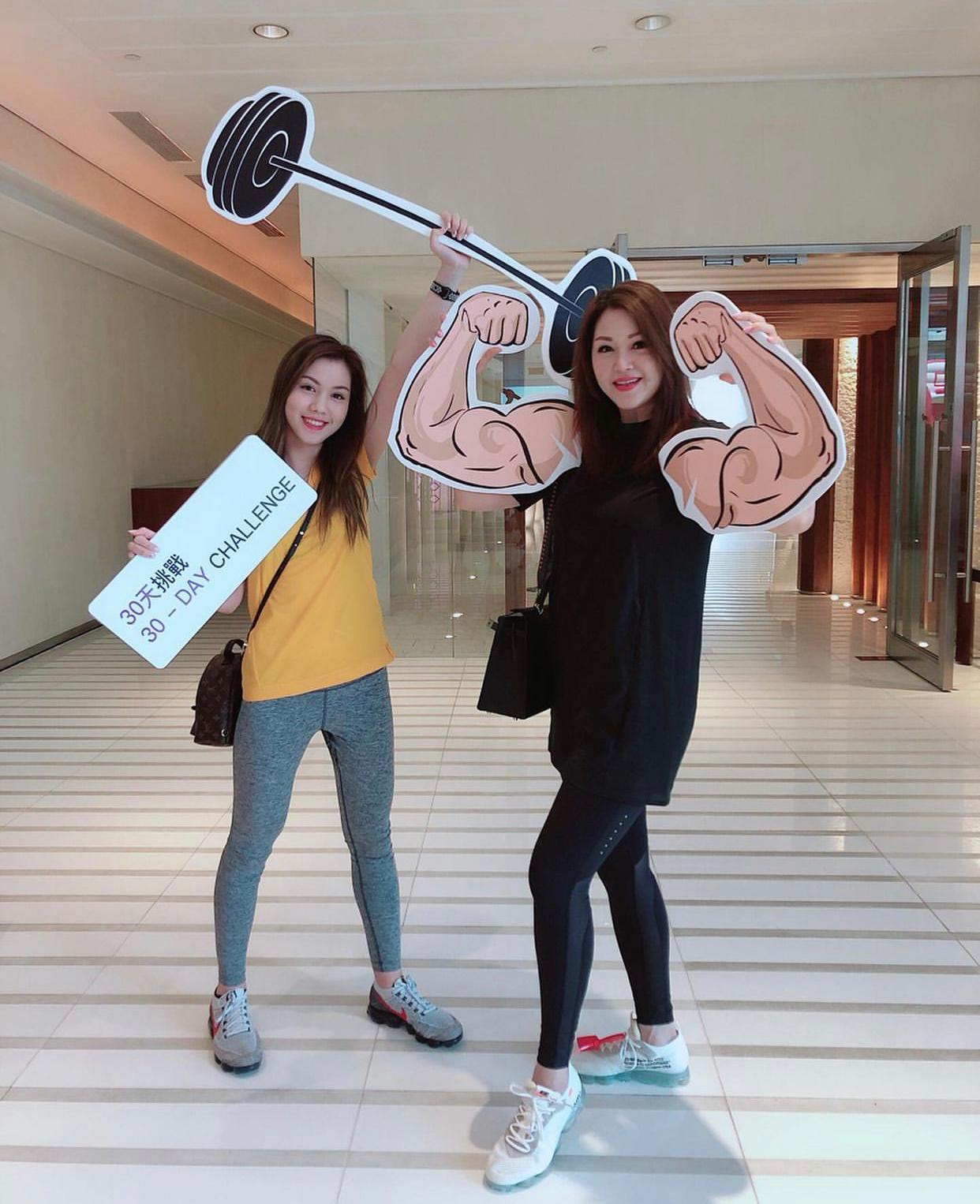 Established in 1946, Miss Hong Kong is the longest-running pageant in China and both SARs. Every year, the event accepts applications from around the world (participants must hold a Hong Kong ID), before organisers narrow the field to a hand-picked pool of women aged 17 to 27. 
In a live event televised by TVB and watched by viewers across the region, 12 finalists take to the stage to compete in areas like talent, interview, evening dress and physical fitness (also known as the "swimsuit" competition.)
We spoke with Mendes de Assunção to learn more about the pageant experience, her Macao roots, and how life has changed since assuming the throne.
Macao News: Congratulations on your new title! What has life been like since becoming Miss Hong Kong?
Sabrina Mendes: It feels like my life has totally changed overnight! When I go out, people recognise me on the street and ask for pictures, which I am always super happy about and very willing to do! It fills me with so much joy knowing people actually support me. I will continue to do my best and hopefully become a role model for young girls.
MN: Can you tell us a little about your childhood?
SM: I was born and raised in Taipa, and I travelled back and forth between Hong Kong and my hometown all throughout my teenage years, before I went to university in Canada. My favourite memory from childhood is ordering late-night food delivery, like Korean spicy fried chicken or dim sum with my mom and sister. We would crowd around the dinner table on chilly nights and just enjoy a hot midnight snack together! 
MN: What appealed to you about beauty pageants? 
SM: When I first started watching Miss Hong Kong at around six or seven years old, I remember thinking that all the women looked like princesses to me – and that's what got me interested in the first place. 
When I actually started to compete, however, I gained so many additional skills that I'll be able to use for the rest of my life. Competing in Miss Hong Kong has boosted my confidence, developed my social skills, and brought out more of my personality. I think beauty pageants go way beyond what people think they are – it's so much more than just looks!
MN: Can you talk a little bit about your Macanese identity, and how that has shaped you?
SM: I'm of Portuguese and Chinese origin, and I speak fluent Cantonese, English and Mandarin (not Portuguese, though). I've spent most of my life in Macao – it's a very small place that's filled with kind-hearted people. I think growing up there has really made me the positive, loving, and outgoing person that I am today.
I lean more towards my Chinese cultural heritage, though. I grew up in a single-parent family with my mother, and because her side of the family are mostly Chinese, that has had more of an influence on me today.
MN: What are some of your favourite things to do when you're in town?
SM: I moved to Hong Kong in 2021 to train for the pageant, and I've stayed for work, but the rest of my family still lives in Macao. In my opinion, Macao has the most beautiful hotels – it's the perfect place to indulge in a staycation. My favourite is Wynn Palace; I especially enjoy their suites with a turquoise colour scheme; it feels so palatial! Some other favourites include visiting Galaxy Macau's water park, and most of Macao's restaurants are divine – almost every time I go out to eat I'm impressed.
MN: What was the Miss Hong Kong experience like behind the scenes?
SM: I was invited to attend the first interview in June 2021 with over 400 other women. We started in the morning and finished late in the night. It was a very tiring process. I unexpectedly made it into the second round with around 100 other girls, then again as a semi-finalist. This year, there was a new reality TV-style elimination round where past winners mentored us, and I also made it through that with 20 others. 
I reached the final round of 12, which narrowed down to eight, then five, and ended with me as champion in September 2021. The whole experience took three months. It's like playing a game, where you try to level up each round. You really have to work to keep yourself in it, and not get eliminated – it felt like [Netflix series] "Squid Game"! Maybe not that intense, but you still really have to push yourself! And of course, a little bit of luck goes a long way.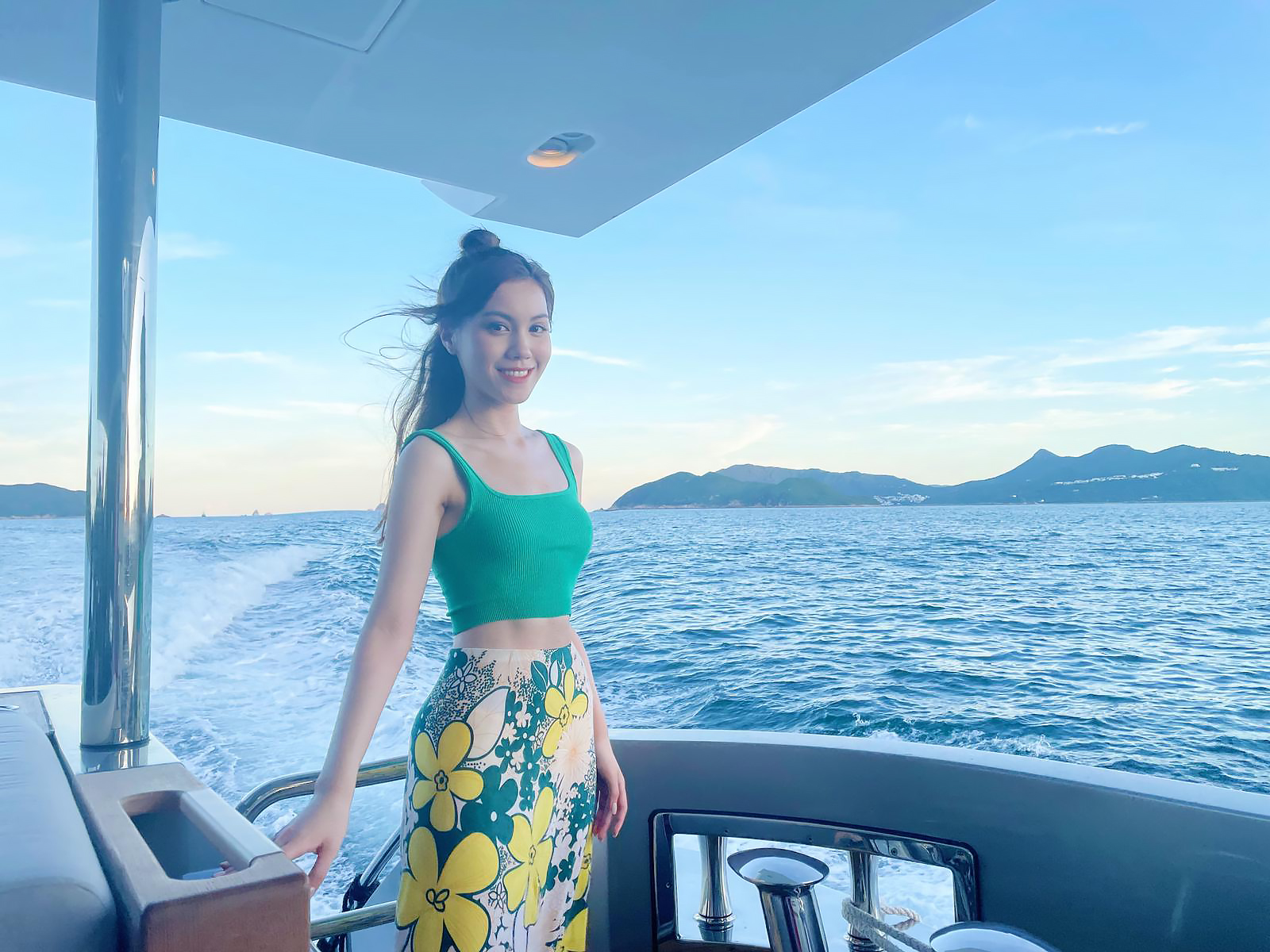 MN: What talent did you showcase? 
SM: We didn't have a talent category in the final, but there was one during the semi-final. I played the flute and did a ballroom dance. I chose those two talents because I felt like they showcased two very different sides of me – both lively and graceful.
MN: What do you say to people who criticise beauty pageants as superficial? 
SM: There's so much more to beauty pageants than what appears on the surface. They give women a platform to express their voices, empower us to achieve their goals, and help us to build confidence where it might have been lacking before. Pageants also lead to worthwhile opportunities to spread kindness and positivity through charity and other community work. All together, I think beauty pageants are a great opportunity to help women become better versions of themselves, if that's what they're interested in pursuing.
MN: What's an average day like for you as Miss Hong Kong?
SM: Fortunately, my schedule isn't as packed now that the contest is over. I usually start working at around 11 am; I'll get my makeup and hair done, before changing and heading to location to film or make appearances. Recently, I have been involved in a lot of charity work, including at Yun Chai Hospital, Tung Wah Group of Hospitals, and Po Leung Kok [Society for the Protection of Women and Children], where I host charity live shows and charity bake sales to help raise money. I'm thrilled to have the opportunity to give back to society and build a happier community together. It fills me with so much purpose and positivity!
MN: Are there any causes that are particularly close to your heart?
SM: I would like to support organisations that focus on women's health, particularly breast cancer charities like the Hong Kong Breast Cancer Foundation. Breast cancer is one of the most common cancers in women; around one in eight women will develop invasive breast cancer over the course of her lifetime.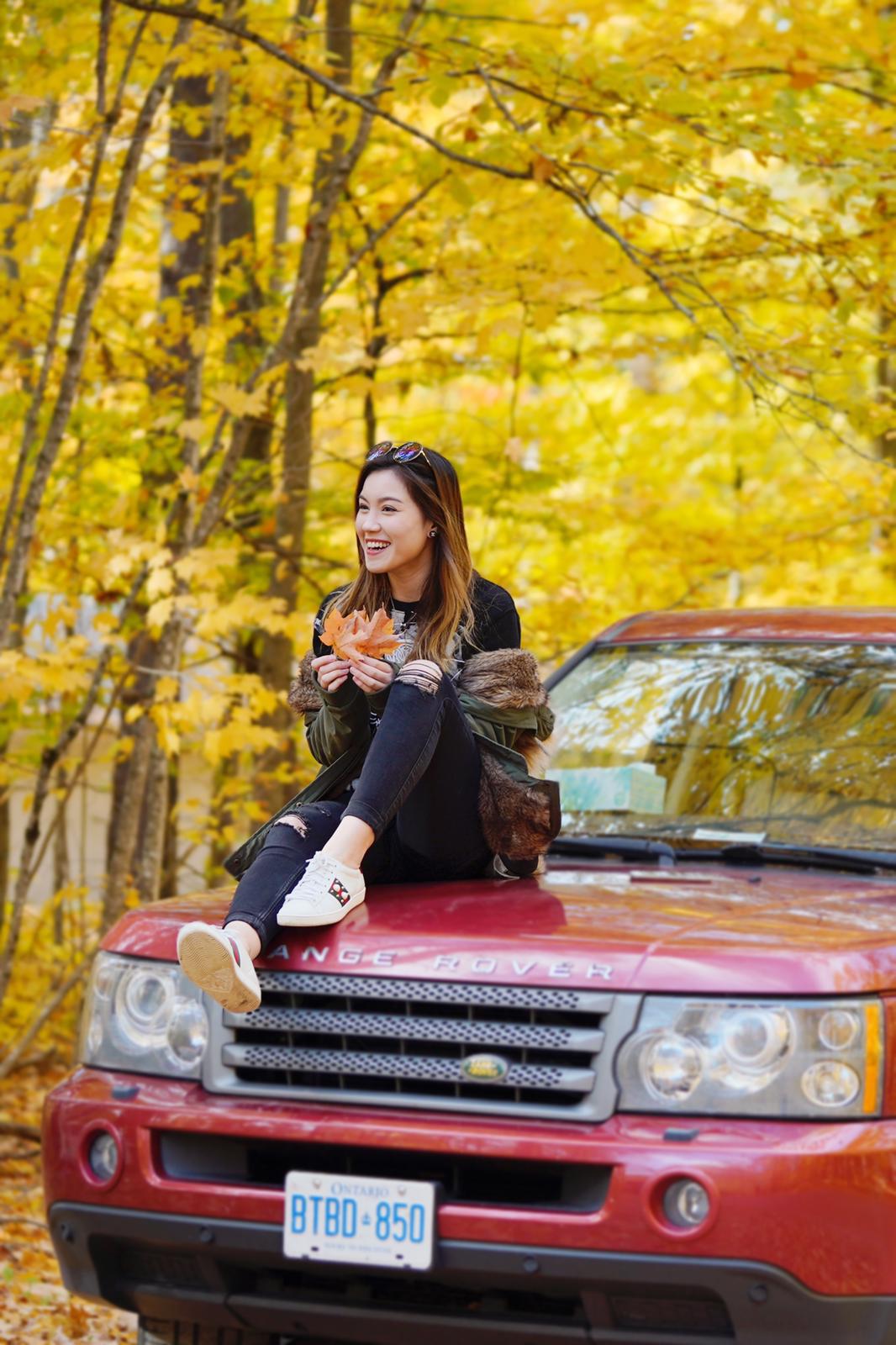 MN: What's next for you professionally?
SM: I have a degree in biochemistry and human biology from the University of Toronto, and I'm very passionate about medicine and health science. My original plan in life was to continue in my higher education with medical school, and become a gynaecologist, so I could work in women's health.
But for now, I've decided to switch gears and just see where life takes me. I'm pursuing a career as an actress and a TV host, and I hope I can find success in those fields. If not, I'll go back to my books.
I think it's more important to have goals, even if it's a list of very different goals. Throughout the course of your life, you can slowly achieve everything you want just by taking baby steps. In a few years time, you will be surprised how far you can actually get! 
Having a backup plan is never a bad thing; it ensures that you're never wasting your time and gives you the ability to quickly adapt when it's needed.
MN: What would you tell little girls who look up to you?
SM: I want little girls to know that there's beauty in everyone, and if you've got a dream don't give it up. At the end of the day, we only regret the chances we didn't take so make every moment count and take every opportunity. See how far you get – I'm sure you will be amazed!