10 Questions for Lawrence Chan, Macao's fastest man
10 Questions for Lawrence Chan, Macao's fastest man

Link copied
Macao News sits down with Lawrence Chan, who turned heads earlier this month when he broke the city's longstanding 100-metre men's sprint record.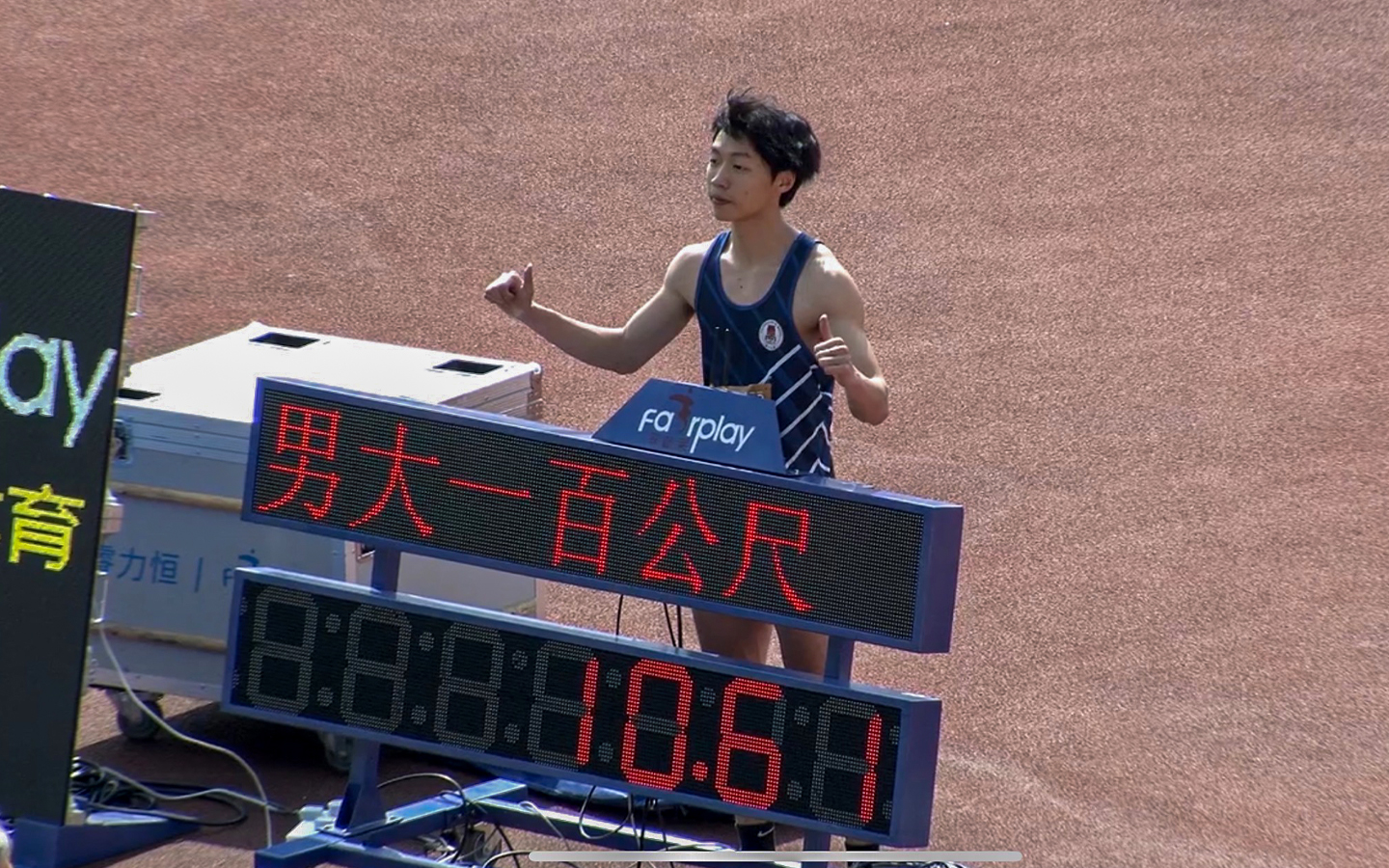 Undergraduate Lawrence Chan broke the Macao men's 100-metre record on 5 March with a time of 10.61 seconds, shaving 0.06 seconds off the mark set by Leong Ka Cheung in 1993.
It was a superb achievement for the young sprinter who preferred football to track in high school and says that he "didn't necessarily want to develop myself in sports" when he got to the University of Macau, where he studies public administration.
Credit is also due to coach Au Chi Ku, from whom Lawrence Chan says he learned life lessons. "He always says that in addition to sports, you have to be persistent in everything you do and focus on doing everything to your best – this has made me a better athlete", Chan says.
Macao News spent time with the quickest man in town to talk training routines, dealing with defeat, and cheesecake.
How does it feel to set a new local record?
During practice, I hit about the same time so I wasn't as excited when I broke the record during the race. I was more surprised during training.
What's your training routine like?
We do running, technical and strength training from 4:00 pm to 7:00 pm, four to five times a week. We follow the coach's training plan and cool down after.
What's your go-to cheat meal?
It would be a cheesecake. Because of its richness and the temptation – I can't eat it during training.
What songs are on your playlist prior to competing?
I listen to upbeat songs, but my current favourite is [a ballad], "Distance" by Ollie.
How do you calm your nerves before a competition?
It's more excitement than nervousness. Nervousness does not play any role as I just forget about it when running.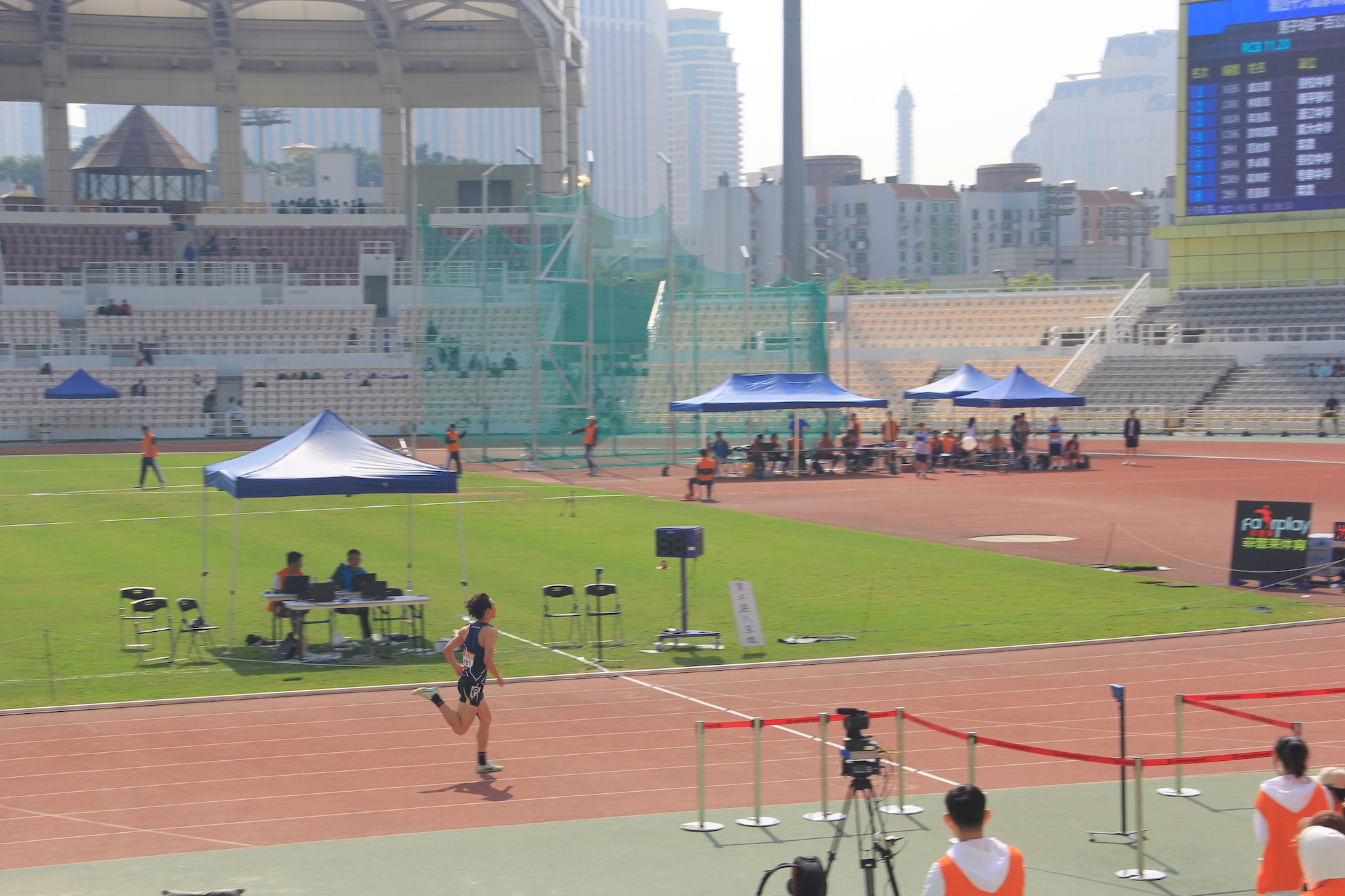 What is the one thing you always do after a performance?
Eat. I usually go to a dai pai dong [open-air food stall] with my friends after the game.
How do you deal with defeat?
Mindset is very important. It depends on what you get from [a particular] failure and how you will face the same situation next time. It's okay to fail a little and I don't take things too seriously.
Who's your idol?
Su Bingtian. He was the first [Chinese] man to break the 10-second mark and his achievement makes us think that [Chinese athletes] may not be worse than the other runners.
What is the one thing you like to do when you're not running? 
I'm currently into different hobbies like learning to be a barista, dessert-making and photography. 
Where do you see yourself five years from now?
I might help with our family business. It really depends. If I do better at sport or if any sponsors support me to keep me running, then I'll become a professional athlete. But it's difficult to develop in Macao because there are only a few competitions. Currently, we only have two a year.
– With additional reporting by Erico Dias and Cecily Cheong