Man busted for MOP 1.64 million drug trafficking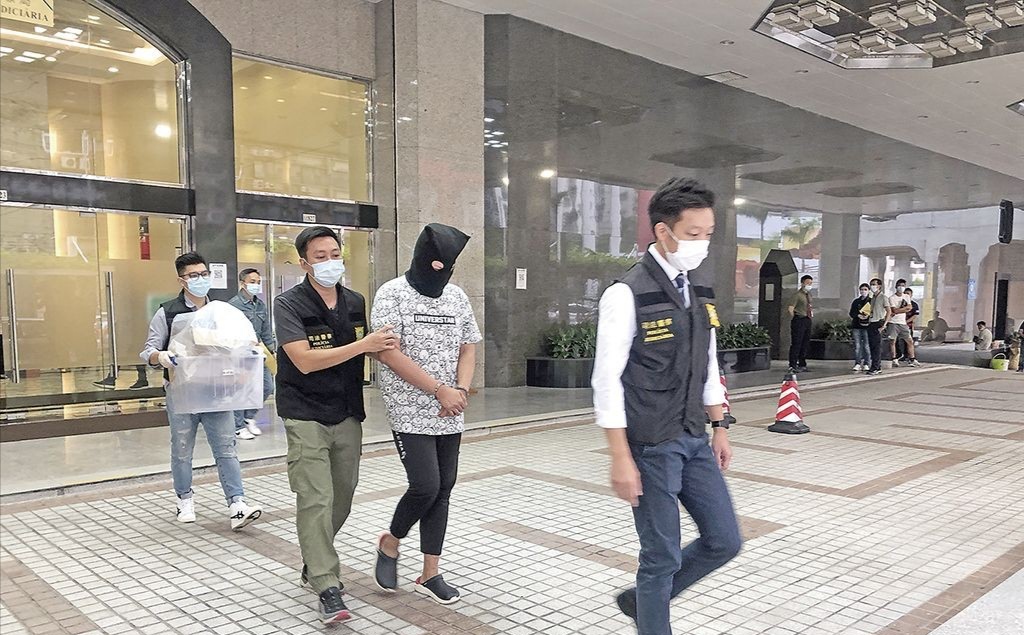 A man was arrested on Monday for drug trafficking involving 498.6 grammes of cocaine with an estimated street value of MOP 1.64 million (US$205,800), Judiciary Police (PJ) spokesman Ho Chan Nam said at a special press conference on Wednesday.
The 33-year-old male suspect surnamed Samonte told the police that he is a non-resident worker employed as a hair stylist.
A 34-year-old Filipina female suspect surnamed Gumop was arrested with Samonte. She told the police that she worked as a domestic helper before but is currently jobless. According to Ho, she is still in the city legally.
Ho said that PJ officers received a tip-off recently that a cross-border drug trafficking gang was smuggling drugs into Macao by parcel post in response to COVID-19 entry curbs.
The Judiciary police investigated the case in close liaison with the Customs Drug Investigation Bureau of the Hong Kong Customs and Excise Department.
PJ officers identified Samonte as a locally-based member of the gang and acted upon intelligence that a parcel posted in South Africa via Hong Kong would arrive on Monday.
The officers put Samonte under surveillance and saw that he was accompanied by Gumop on Monday afternoon when he picked up the parcel from a courier company near the hair salon where he worked, Ho said.
After receiving the parcel, PJ officers intercepted the duo when they were about to leave. They inspected the parcel and found that it contained several scarves and pieces of cloth. The officers then discovered the cocaine hidden between the parcel's various layers of corrugated cardboard.
Under questioning, Samonte said that he had only assisted others in collecting the parcel, while Gumop said that she merely accompanied him to the courier company because they are friends. Both denied taking and trafficking in drugs.
Ho said that based on the investigation the Judiciary Police believe that Samonte is a local member of the cross-border drug gang.
Ho said that Samonte was mainly in charge of receiving and storing drugs, as well as waiting for instructions of where to deliver the drugs to others. Ho said that Samonte received MOP 3,000 for each drug parcel delivered to Macao.
Both suspects underwent urine drug tests, but only Gumop tested positive, according to Ho.
The Judiciary Police are tracing the source of the drugs and looking for other possible suspects, Ho said.
The duo were transferred to the Public Prosecutions Office (MP) on Wednesday morning, Samonte faces a trafficking in narcotic and psychotropic substances charge, while Gumop faces a charge of illegal use of narcotic and psychotropic substances, according to Ho.
(The Macau Post Daily/Macau News)
PHOTO © Exmoo