Trio caught in ice smuggling bust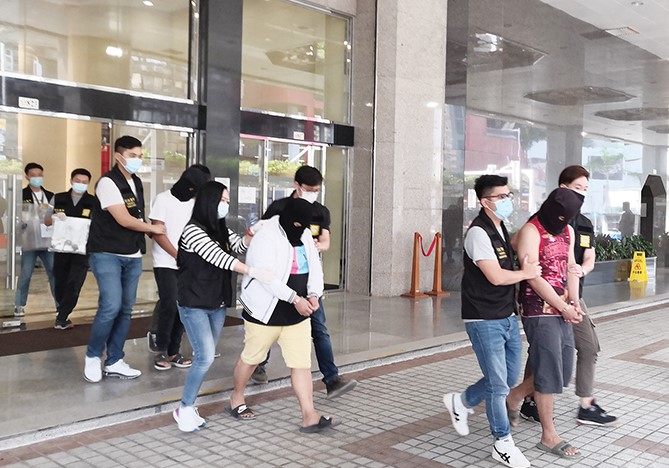 Two men and a woman were caught in a drug bust in San Kio district on Monday, Judiciary Police (PJ) spokeswoman Lei Hon Nei said during a special press conference on Tuesday.
About 260 grammes of methamphetamine – also known as ice – with an estimated street value of MOP 858,000 were seized. PJ officers are still investigating the source of the drug, Lei said.
The three suspects comprise a 22-year-old male worker surnamed Tabora who holds a non-permanent Macao ID, a 33-year-old jobless female overstayer surnamed Ballentos holding a Philippine passport, and a 32-year-old man surnamed Aguilar who holds a permanent Macao ID and told the police that he works as a mover.
According to Lei, the Judiciary Police received a tip-off recently that in response to the COVID-19 epidemic prevention measures a multinational drug gang was smuggling drugs to Macao by mail. Based on the tip-off, the local police and the Hong Kong Customs Drug Investigation Bureau (CDIB) launched a joint investigation. They identified the suspected gang members in Macao and learnt that a parcel would be mailed to Macao from Thailand on Monday when the local and Hong Kong law enforcement agencies took action.
According to Lei, PJ officers saw Tabora and Ballentos collect the parcel in Rua de Brás da Rosa and immediately intercepted the duo. At the same time, other officers caught Aguilar, who was the gang's lookout near the collection point.
Lei said when the officers found two wooden idols, two wooden cylinders, a wooden vase and a wooden bowl with a lid in the parcel. The bottom part of the idols and the cylinders were hollowed out. The officers discovered ice in the hollow space weighing a total of 260 grammes with an estimated market value of MOP 858,000. At the same time, officers also seized drug-taking paraphernalia from Tabora and the smartphone he used during the drug deal.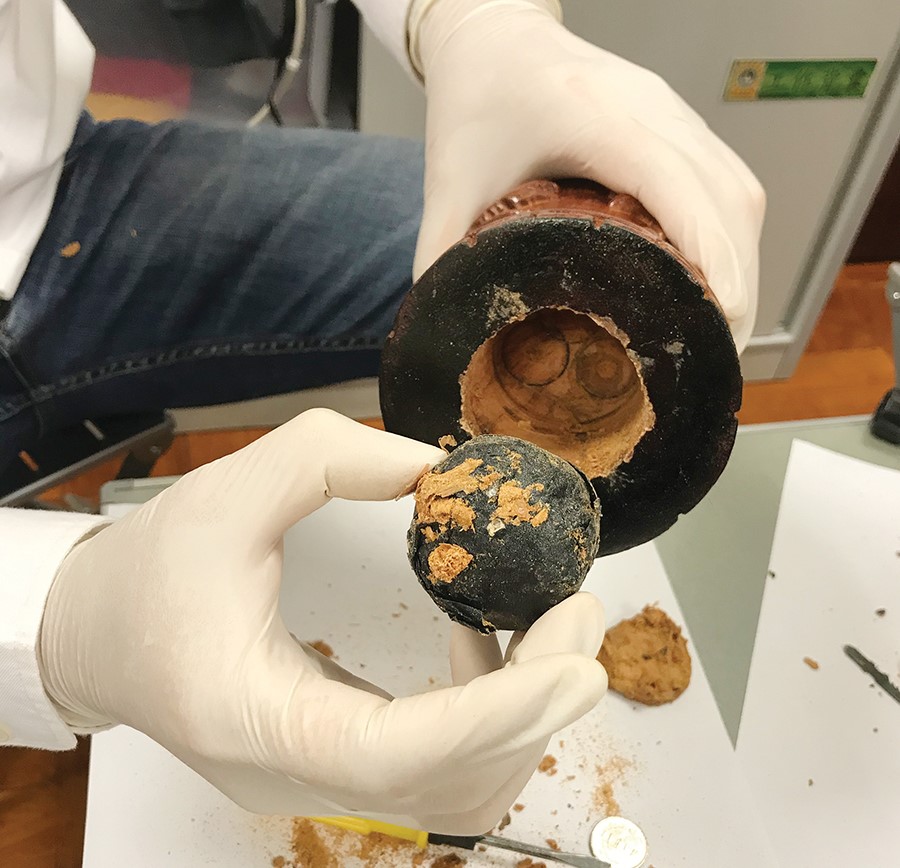 Under questioning, the trio admitted that they had been instructed by the drug gang to go to the designated place to collect the parcel. Tabora and Ballentos said that they had been promised MOP 4,000 and MOP 10,000 respectively after collecting and delivering the drugs, while Aguilar refused to cooperate with the police, according to Lei.
Lei said the police believe that the trio are members of a drug gang that is receiving drugs sent to Macao by post. The trio was told by the gang to collect and then deliver the drug parcel to other gang members. The trio was taken for a urine test and all tested positive for drug.
The trio was transferred to the Public Prosecutions Office (MP) on Tuesday, facing charges of the illegal use of, and trafficking in narcotic and psychotropic substances, while Tabora also faces a possession of drug-taking paraphernalia charge, according to Lei.
(The Macau Post Daily/Macao News)
Photo by The Macau Post Daily/Iong Tat Choi