Police catch 3 Vietnamese and one local in drug bust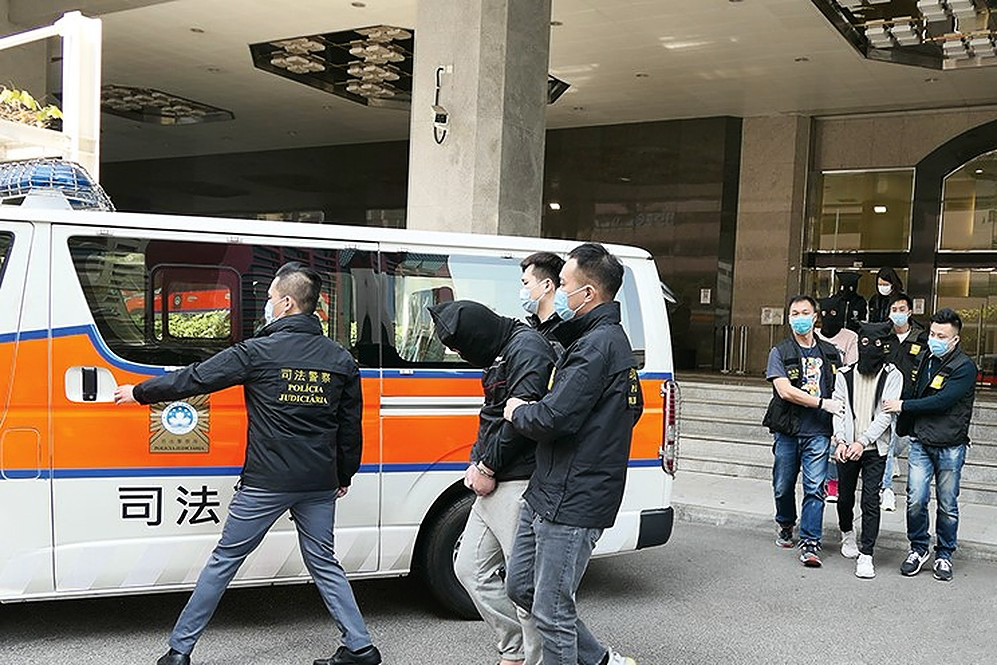 Three suspected members of a local Vietnamese drug gang, two men and a woman, were arrested between Wednesday night and on Thursday for drug trafficking, resulting in the seizure of 42.8 grammes of ice, 69 ecstasy pills with an estimated street value of MOP 160,000 as well as MOP 4,000 in suspected drug money, Judiciary Police (PJ) spokesman Mark Sou Sio Keong said at a special press conference on Thursday.
The trio was arrested based on information the police had obtained from a local drug abuser who was arrested on Wednesday night. The local suspect is a 27-year-old businessman surnamed Lo.
The three Vietnamese suspects comprise a 24-year-old non-resident male worker surnamed Truong who works as a kitchen helper, a 26-year-old jobless man surnamed Nguyen who is holding a temporary stay permit and a 27-year-old non-resident female worker surnamed Pham who works as a waitress.
According to Sou, Truong was the gang's "backbone", while Pham and Nguyen were its drug sellers.
Sou said that the Judiciary Police had been tipped off a week ago that a number of Vietnamese were selling drugs in the city centre.
According to The Macau Post Daily, Sou said the four suspects tested positive for drugs and believe that the gang had been operating for about two months. All four refused to cooperate with the police. At the time of the press conference, the police were still looking for other possible suspects and investigating where the gang got its drugs from, according to Sou.
The quartet was transferred to the Public Prosecutions Office (MP) on Thursday. The three Vietnamese are facing charges of trafficking in narcotic and psychotropic substances while Nguyen also faces charges of coercion and failing to obey police orders. Lo faces a drug-abuse charge, according to Sou.