PJ trap snakeheads in cross-border operation
PJ trap snakeheads in cross-border operation

Link copied
An illegal border crossing group was disbanded in Ka Ho, Coloane island on Saturday and 10 mainland Chinese illegal immigrants have been arrested.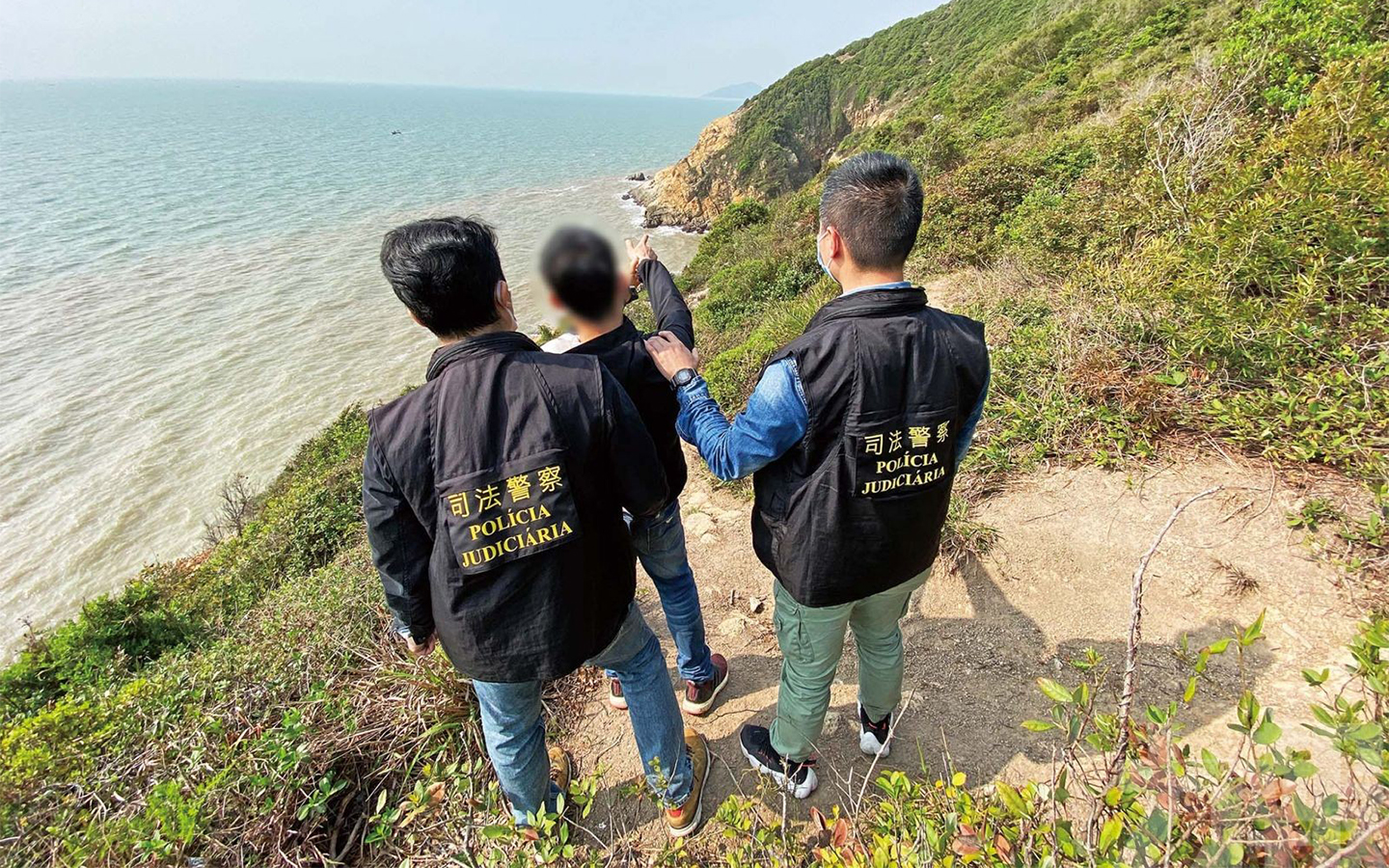 Last updated on 18 March 2021 at 8:40 am
Macao police have broken up a people-smuggling gang in a cross-border operation with mainland authorities.
A Judiciary Police (PJ) special task force swooped on a speedboat which had landed two 30-year-old illegal immigrants (IIs) at Ka Ho on the north-eastern coast of Coloane last Saturday.
Two IIs were arrested on shore, and the two snakeheads were apprehended at sea with the help of the Macao Customs Service and mainland forces. A female II who was arrested at a hotel in Cotai last Friday is believed to have been spirited into the city by the same gang. Tribuna de Macau reported that police said the IIs paid RMB 19,000 each to the snakeheads.
Other gang members were rounded up in Zhuhai. PJ spokesman Cheong Kam Fai said that seven individuals aged between 24 and 33, including the gang's boss and his lieutenants, had been arrested by mainland police.