Man stabs, robs woman of HK$183,000 in currency deal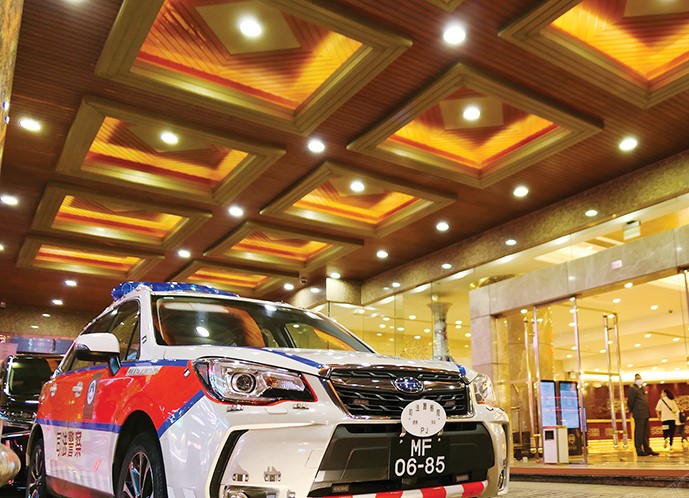 A mainlander was arrested on Wednesday for stabbing and robbing a woman of HK$183,000 (MOP 188,600) in a hotel guestroom in Rua de Cantão in Zape on Wednesday, according to a statement from the Judiciary Police (PJ) on Wednesday.
The suspect is a man in his thirties surnamed Zhu who holds an expired Exit-Entry Permit for Travelling to and from Hong Kong and Macao (informally known as a "two-way permit").
According to the statement, when a mainland woman was engaged in a currency exchange deal with a "guest" in a guestroom in Hotel Fortuna Wednesday afternoon, a man stabbed her in left thigh with a fruit knife and robbed her of more than HK$180,000 in cash, after which he left the scene. The woman was rushed to the public Conde de São Januário Hospital Centre for treatment.
According to local Chinese-language media reports, the victim is a 37-year-old woman from the mainland who holds a "two-way permit". She sustained a stab wound in her left thigh and was reported to be in a stable condition.
The PJ statement noted that the Judiciary Police attach great importance to the case and dispatched more than 20 PJ officers to follow-up. PJ officers arrested Zhu in central Taipa Wednesday evening and found the HK$183,000 on him.
(The Macau Post Daily/Macao News)
Photo by The Macau Post Daily/Iong Tat Choi