Mainland woman steals friend's casino cash chips worth HK$37,000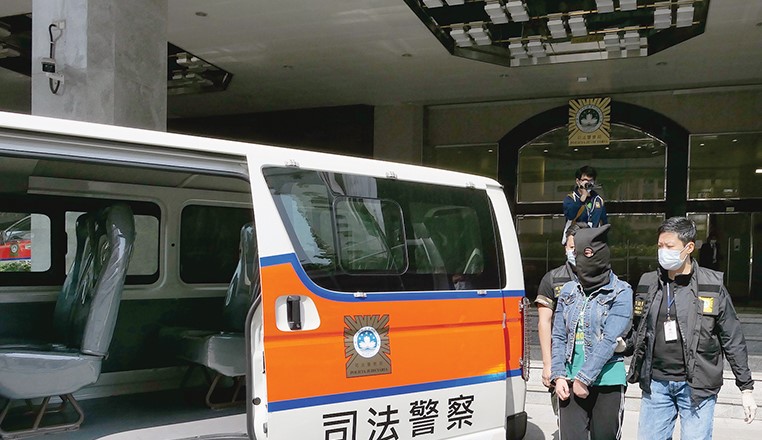 A mainland woman was arrested on Monday for stealing her friend's casino cash chips worth HK$37,000 (MOP 38,200) from his hotel guest room in October last year, Judiciary Police (PJ) spokesman Lai Chio Hong said at a special press conference on Tuesday.
The 36-year-old jobless suspect is surnamed Tang.
According to Lai, a male mainlander reported to the police in the wee hours on 22 October last year that his casino cash chips worth HK$37,000 had vanished from his hotel guestroom earlier that day. The victim then told the police that he had met Tang about a month ago when he came to Macao to gamble. He invited Tang to travel with him to Macao for gambling and leisure and they arrived after midnight on 22 October. Both went to the hotel guestroom in Cotai which the victim had booked. The victim went to the bathroom and after he returned to the bedroom, he discovered that cash chips he had put on the table had vanished. He suspected that Tang stole the chips and immediately reported the case to the police.
According to Lai, Tang returned to the mainland at about 4 am on the same day via the Cotai border checkpoint. She was intercepted by immigration officers when she re-entered Macao at midday on Monday via the Macao Taipa Ferry Terminal. She was transferred to the Judiciary Police for investigation.
Under questioning, Tang admitted that she stole the chips in a moment of greed while the victim was in the bathroom. She immediately went to a casino to cash the chips and returned to the mainland right away. PJ officers also found HK$18,000 in cash on her and suspected that the money was part of the loot, Lai said.
Tang was transferred to the Public Prosecutions Office (MP) on Tuesday, facing aggravated theft charges, according to Lai.
(The Macau Post Daily/Macau News)
PHOTO © The Macau Post Daily/Iong Tat Choi