Junket boss Alvin Chau's trial postponed until 19 September
Junket boss Alvin Chau's trial postponed until 19 September

Link copied
11 defendants failed to attend today; Phillip Wong faces fine after claiming to be ill but not providing proof.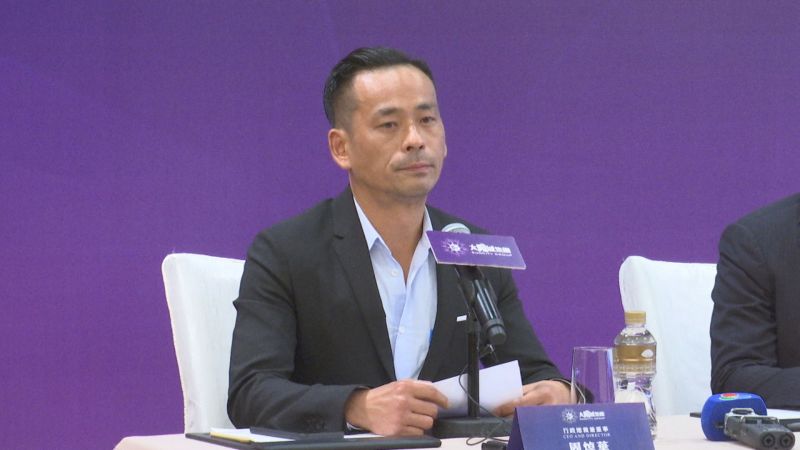 The trial of former Suncity Group head Alvin Chau, which was scheduled to take place at Macao's Court of First Instance today, has been adjourned to 19 September after 11 of the 21 defendants failed to appear in court. 
Chau, represented by lawyers Leong Weng Pun and Pedro Leal, and Suncity's other middle and senior managers are accused of setting up and running an illegal gambling syndicate. Reportedly, the total value of the illegal gambling group's bets was over HK$823.7 billion, while between 2013 and March 2021, the group illegally raked in more than HK$21.5 billion, according to investigations. 
Of the defendants, only Chau – who was arrested on 27 November 2021 – and six others are in custody. The former Suncity boss is also accused of founding and leading a secret association, which is punishable by eight to 15 years of imprisonment, as well as being charged with swindling, money laundering and illegal gambling. He attended today's scheduled trial escorted by the police.
Among those in attendance today were his son Chau Pak Ho, and several lawyers representing Macao's gaming companies, such as SJM, MGM, Wynn, Galaxy and The Venetian Macao. 
The government and gaming operators have filed charges against the group claiming compensation. 
According to the indictment, Chau set up Suncity Group Limited in 2008 and later formed other companies to support illegal activities. The illegal gambling group is mainly composed of Suncity's middle and senior management. 
Presiding Judge Lou Ieng Ha said among the 11 defendants who were absent today, Phillip Wong Pak Ling claimed that he was sick but he failed to provide proof. The court declined to accept  his excuse and Wong is likely to be fined. 
Due to the city's epidemic prevention guidelines, the number of people who were allowed to attend was strictly limited, TDM reported