Customs officers swoop on HK$170 million cross-bridge money launderers
Customs officers swoop on HK$170 million cross-bridge money launderers

Link copied
Officers believe cash ferried across the Hong Kong-Zhuhai-Macao Bridge may have been laundered in the city's casinos; five suspects released on bail.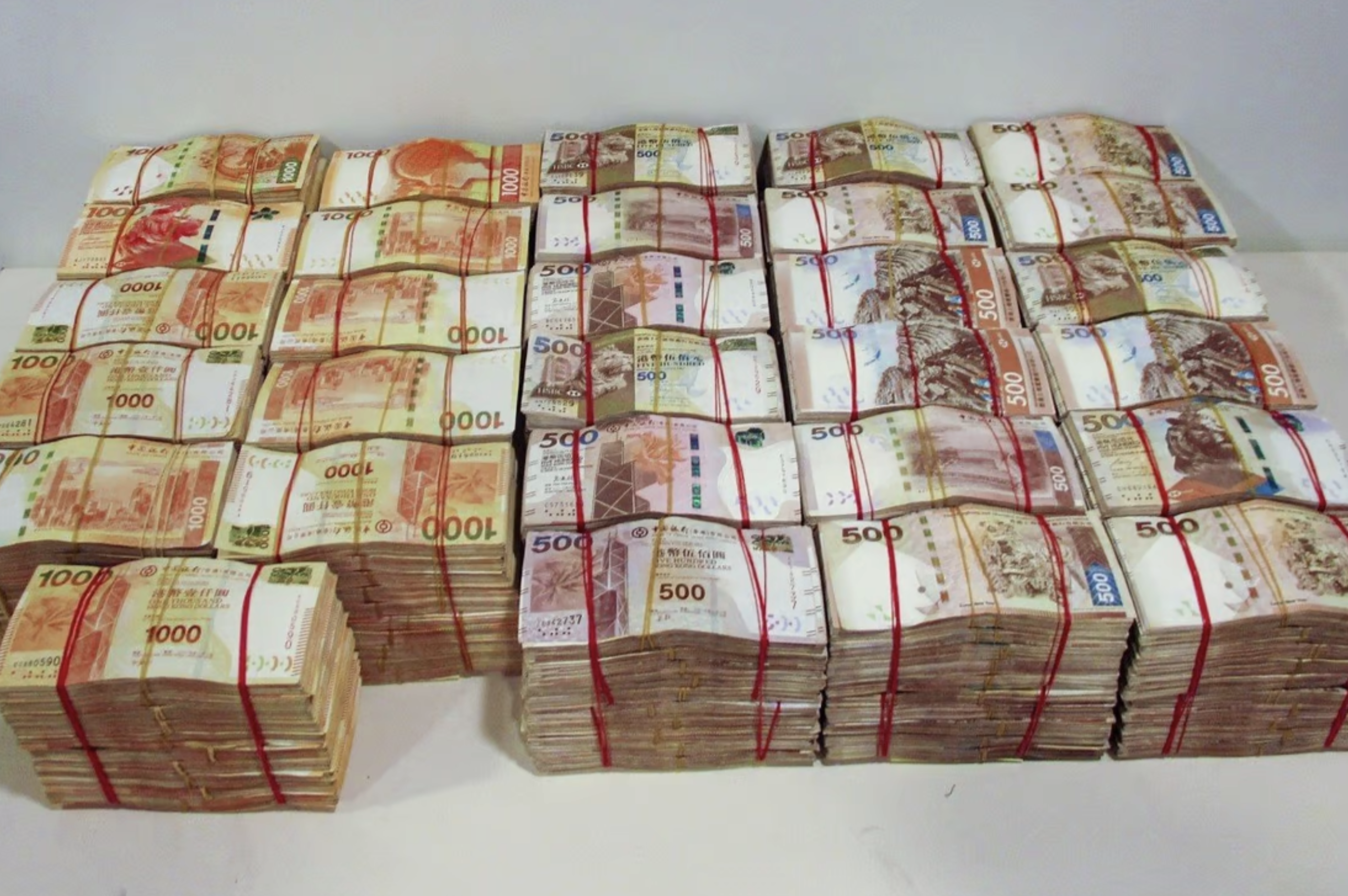 Customs officers have smashed a money-laundering ring accused of smuggling nearly HK$170 million (US$21.8 million) in criminal proceeds out of Hong Kong across the Hong Kong-Zhuhai-Macao Bridge.
Couriers were paid HK$10,000 per trip to take the money over the bridge and investigators suspect that part of the cash, which was smuggled over a period of several months, was laundered through Macao casinos.
Acting on information received from their counterparts in Macao and Zhuhai, officers from Hong Kong's Customs and Excise Department seized HK$20.3 million in cash along with money transfer recipients and mobile phones and froze HK$580,000 in bank accounts belonging to some of the five suspects.
"This is the first time Hong Kong customs has broken up a money-laundering racket that was involved in bulk cash-smuggling operations and the use of cross-border drivers," said Senior Superintendent Mark Woo Wai-kwan, of customs' syndicate crimes investigation bureau.
Woo said officers had sought help from their colleagues in Macao and to trace the "dirty" money and locate its recipients at the other end of the criminal chain. He said investigations were continuing and further arrests were possible.
On investigation, officers found the couriers were self-employed cross-border drivers whose regular incomes did not reflect the large amounts of cash they were carrying.
The five suspects, who are aged between 40 and 44, have been released on bail, pending further investigation. The maximum penalty for money laundering is 14 years in jail.