Commissions Against Corruption Office reopens in Taipa
Commissions Against Corruption Office reopens in Taipa

Link copied
Refurbished office aims to educate young people and civic associations, and features an extensive hi-tech exhibition area.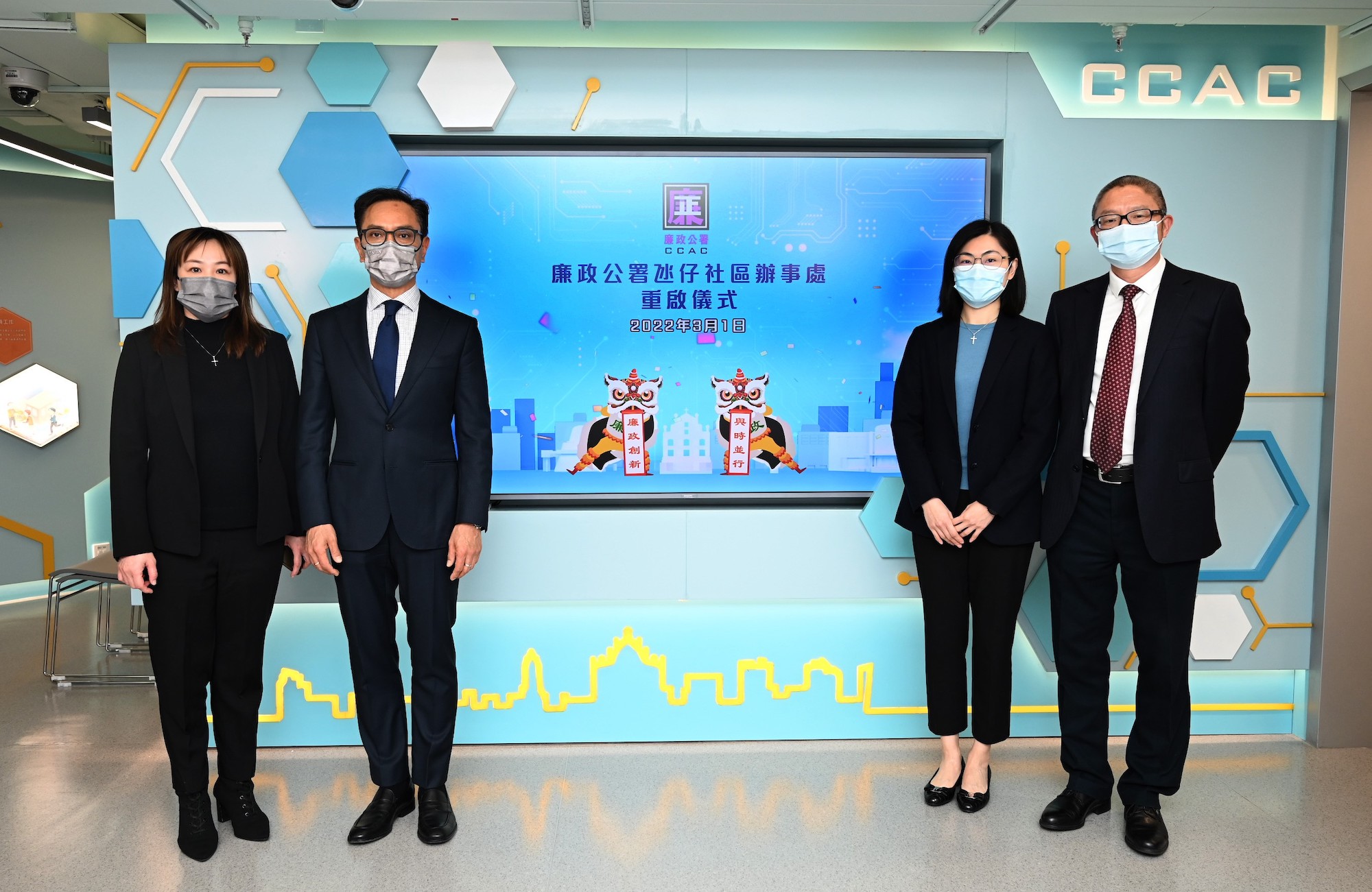 The Commission Against Corruption (CCAC) has reopened its Branch Office in Taipa after finishing the interior renovation.
The reopening ceremony was officiated by Commissioner Against Corruption Chan Tsz King, the statement noted.
The office has been "re-positioned" as "an integrity education base for young people and civic associations", and will strengthen communication with residents in the area. The "probity culture" in the community, the CCAC underlined, is also to be enhanced.
The refurbished facilities include a reception desk and room to submit complaints. A new multimedia exhibition area which has an "investigator interactive experience zone" was also added, featuring a simulated statement-taking room and a simulated identification parade room, and evidence and weapon displays, as well as some augmented reality and virtual reality games and "investigator training motion games".
The special training activities and interactive multimedia facilities are expected to enable participants to better understand the commission's work and the community's "probity culture", The Macau Post Daily reported.