9 women cheated out of MOP 240,000 in designer handbags scam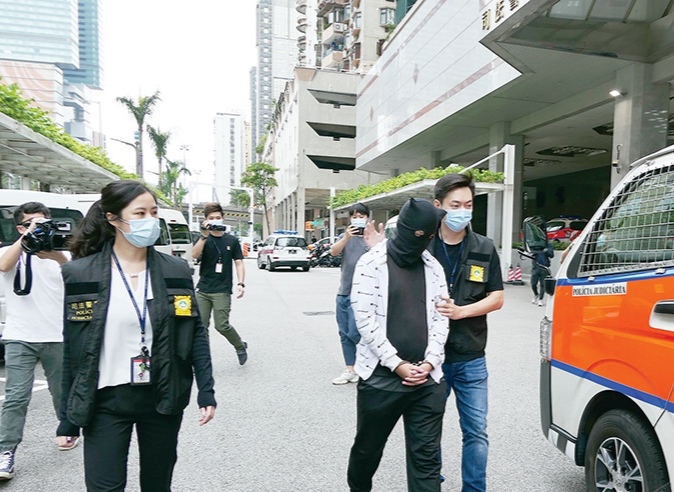 A local man was arrested on Tuesday for cheating at least nine women out of over MOP 240,000 (US$30,000) in a handbag purchase scam to pay off his gambling debts, Judiciary Police (PJ) spokesman Mark Sou Sio Keong said at a special press conference on Wednesday.
According to Sou, the suspect claimed that he could help the women purchase designer handbags and purses at a 30 per cent staff discount.
The 28-year-old jobless suspect is surnamed Lei.
According to Sou, a local woman reported to the police on 20 August that she had been defrauded by a man out of more than MOP 60,000. She told the police that she heard from her colleague in late June that the suspect was able to buy designer handbags and purses at a 30 per cent staff discount.
As her colleague had also placed an order with the suspect, she transferred a total of MOP 62,210 into Lei's account at a local bank between 26 June and 17 July as down payments to buy two handbags and one purse.
The victim said that Lei had confirmed receipt of her payments and told her that she needed to wait for about four weeks to receive the luxury goods. However, after the four weeks had passed Lei came up with different excuses to delay delivery. The victim finally suspected that she had been defrauded and reported the case to the police, Sou said.
Afterwards, another eight local female victims separately reported to the police that they had been defrauded by Lei who claimed that he could order them luxury items such as handbags at staff discount prices.
The victims told the police that Lei had messaged each of them via WeChat, claiming that he could order them designer handbags at a staff discount.
Sou said that Lei defrauded at least nine local women out of between MOP 4,000 and MOP 62,210 each between June and August. The victims are aged between 25 and 29.
The Judiciary Police told Lei to go to a police station on Tuesday to assist in the investigation. Lei admitted to committing the crime, Sou said. The suspect told the police that because of gambling debts, he started the scam to enable him to repay the money he owed. He told the police that he didn't know anyone working for a company selling designer handbags so he was not able to purchase any such items at a staff discount. Lei admitted he defrauded nine local women out of a total of MOP 241,650. He also said that he had repaid about MOP 100,000 in total to some of the victims, while he used the remainder to pay off his debts, according to Sou.
Lei was transferred to the Public Prosecutions Office (MP) on Wednesday, facing a fraud charge involving considerable huge amount, officially defined as exceeding MOP 150,000, according to Sou.
(The Macau Post Daily/Macau News)
PHOTO © The Macau Post Daily/Iong Tat Choi