1 man, 2 women busted for prostitution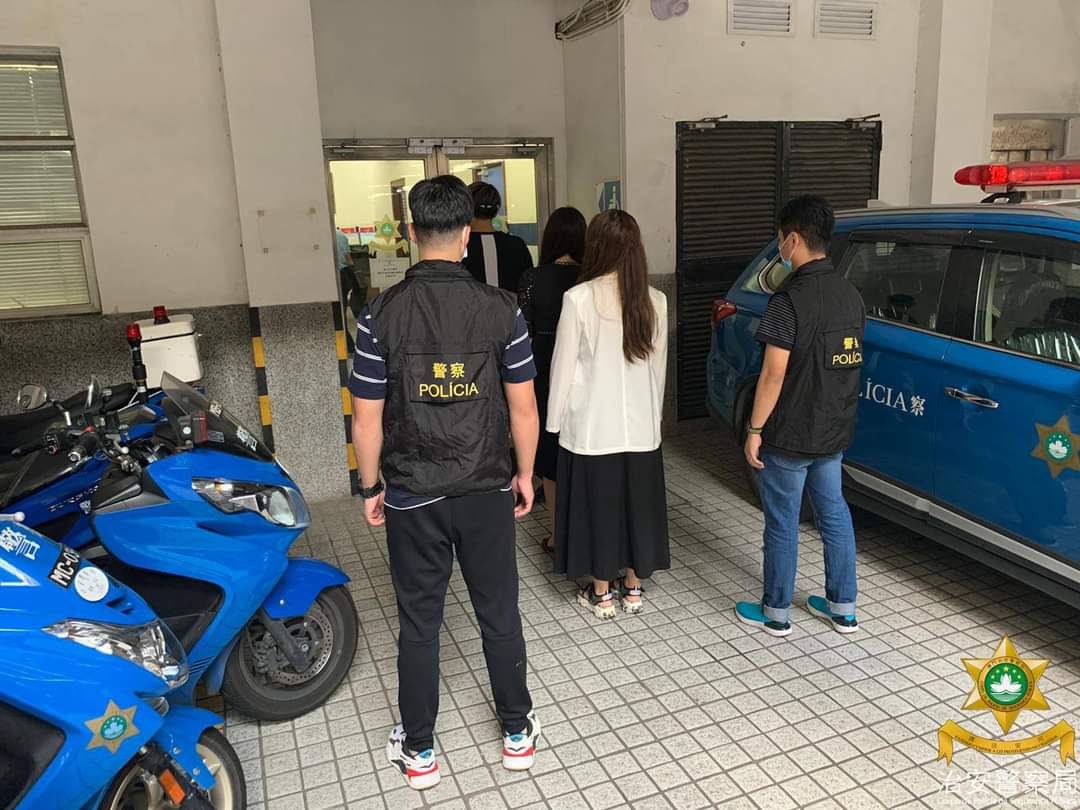 A local man was arrested on Saturday for exploitation of prostitution, while two mainland women were caught for prostitution, Public Security Police (PSP) spokesman Kam Ka Kit said at a regular press conference on Monday.
The 22-year-old local man surnamed Ng told the police that he is self-employed; the two female tourists from the mainland aged 29 and 32 are surnamed Kong and Zhao respectively.
According to Kam, PSP officers noted during a routine patrol in Cotai on Saturday evening that a car was shuttling between nearby hotels and picking up women wearing sexy clothes.
PSP officers spotted a woman who entered a hotel and later contacted a room guest with the assistance of hotel security guards. The guest told the police that a woman knocked on his door and claimed that she could provide sex for cash, but he refused and then the woman left. Afterwards, the officers resumed their tail of the car which stopped at a nearby hotel. PSP officers intercepted the three suspects and took them to a police station to assist in the investigation. A total of 95 condoms were found on the back seat of the car, Kam said.
Under questioning, both women claimed that they arrived in Macao last Thursday to gamble in local casinos. After gambling away all their money, they were introduced to Ng by someone in a casino. They struck a deal according to which each woman would pay Ng 300 yuan (MOP 358) a day to take them to hotels for commercial sex with guests, and provide them with food and condoms. Ng had provided his "shuttle service" for the duo 10 times until the police intervened, according to Kam.
Ng claimed that he had been doing the service since early this month and had earnt about HK$3,000 so far. The Public Security Police are investigating whether more people are involved in the case, according to Kam.
The trio were transferred to the Public Prosecutions Office (MP) on Monday. Ng faces an exploitation of prostitution charge while Kong and Zhao face prostitution charges, according to Kam.
Visitors are forbidden to engage in gainful employment during their stay here.
(The Macau Post Daily/Macau News)
PHOTO © Public Security Police (PSP)