Zhuhai's Jinwan aviation cargo terminal set to become China's biggest
Zhuhai's Jinwan aviation cargo terminal set to become China's biggest

Link copied
Opening in December, the 10.5 hectare 'intelligent logistics park' is expected to handle 500,000 metric tons of cargo annually.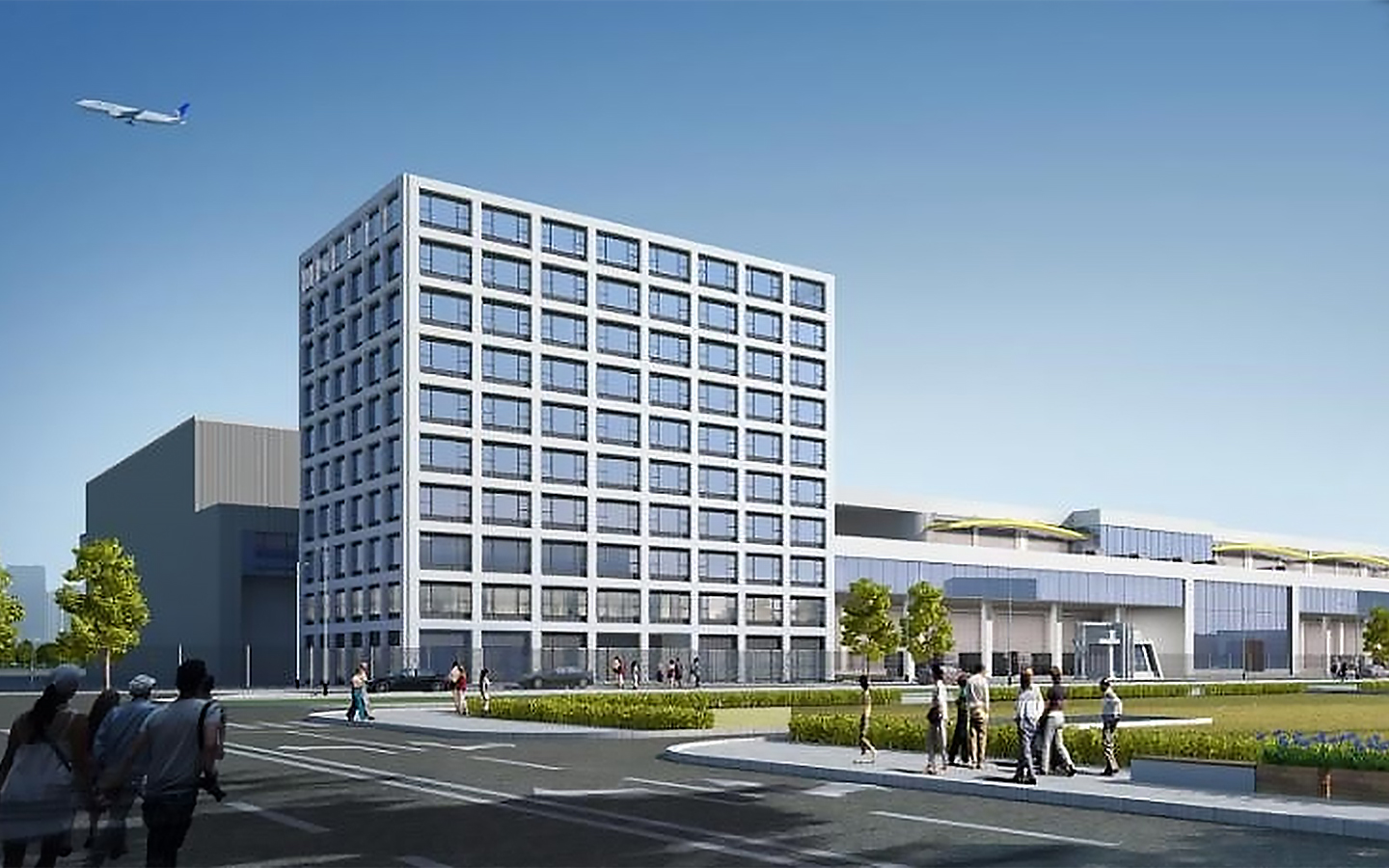 The main structure of Zhuhai Airport International Intelligent Logistics Park in Jinwan District is already 30 per cent complete and is expected to be fully finished in December.
The terminal not only will expand Zhuhai Airport's cargo handling capacity, but also will become an aviation logistics service hub on the west bank of the Pearl River Estuary.
According to official sources, once operational its annual cargo throughput is expected to reach 500,000 metric tons.
Located west of Zhuhai (Jinwan) Airport, the project will become China's biggest single aviation cargo terminal spreading over 10.5 hectares.
Financed, constructed and run by a logistics subsidiary of Zhuhai Aviation City and Airport Group, it is also one of the first eight domestic aviation construction projects funded by private capital.
Domestic cargo operations will start in June and the facility will take over all the airport's cargo transport business in December. 
The terminal will handle aviation cargo logistics, cold chain transport, express delivery, e-commerce warehouses and bonded logistics services, employing new-generation information technologies, such as internet+ and 5G.
The park will also cooperate with major airports in the Greater Bay Area region to boost coordinated development of multimodal transport, China Daily reported.