The Macao Science 1 satellites are now in Earth orbit
The Macao Science 1 satellites are now in Earth orbit

Link copied
Satellites jointly developed between Macao and mainland China have been successfully launched in a programme that will give a boost to aerospace development in the GBA.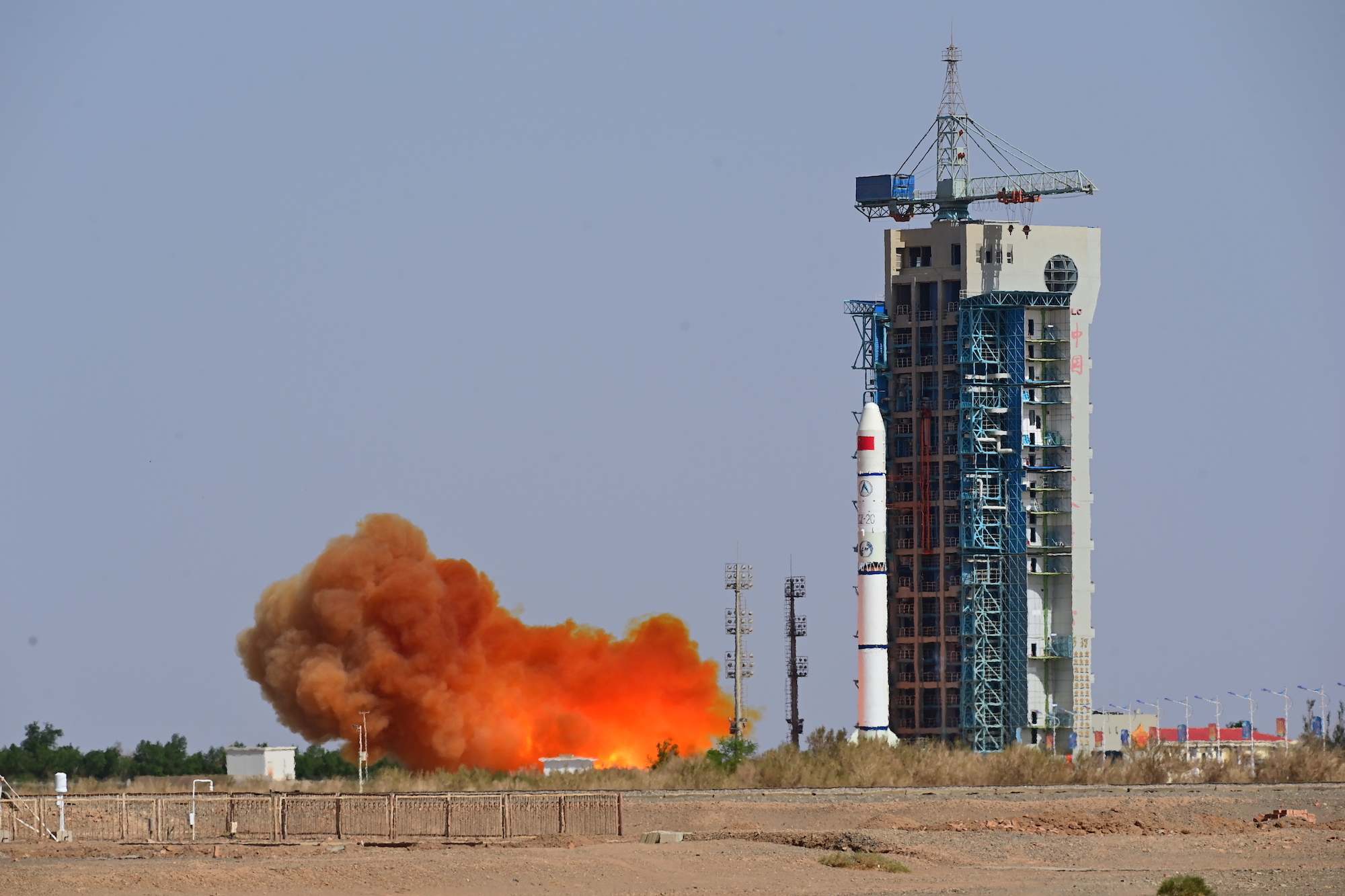 Two satellites built under the Macao Science 1 programme – the first science satellite venture by the Chinese mainland and Macao – are now in orbit. 
According to the Xinhua news agency, the satellites were launched at 4:00 p.m. on Sunday by the China National Space Administration (CNSA), from the Jiuquan Satellite Launch Center in northwest China. A Long March-2C carrier rocket was used.
The CNSA told Xinhua that the satellites would open up a new path for cooperation between the Chinese mainland, Macao and the rest of the Greater Bay Area in the field of aerospace technology.
The Macao Science 1 satellites carry instruments to detect Earth's magnetic field and data about the space environment, such as the presence of high-energy particles and solar X-rays. Researchers say Macao Science 1 has the highest accuracy of geomagnetic field detection in China and will significantly improve the country's space magnetic survey.
[See more: Search for space programme payload specialist from Macao intensifies]
The satellites will also help to monitor the phenomenon known as the South Atlantic Anomaly (SAA) – a weakening of the Earth's magnetic field above the South Atlantic Ocean that allows more radiation from outer space to get closer to the Earth's surface. The higher radiation interferes with the communication of satellites, space vehicles and aircraft passing over the area. 
Macao Science 1 is the first project to place a research satellite in a near-equatorial orbit to monitor the geomagnetic field and the space environment of the near-equator SAA, Xinhua reports.
The Macao University of Science and Technology (MUST) provided the instruments aboard the satellites. The State Key Laboratory of Lunar and Planetary Sciences at MUST will also carry out the processing and analysis of satellite data.
Scientists and engineers from 20 countries and regions are participating in the Macao Science 1 project.