Sun Entertainment Group issues statement on Alvin Chau
Sun Entertainment Group issues statement on Alvin Chau

Link copied
Board of directors appears to distance itself from controlling shareholder following his arrest by police in Macao.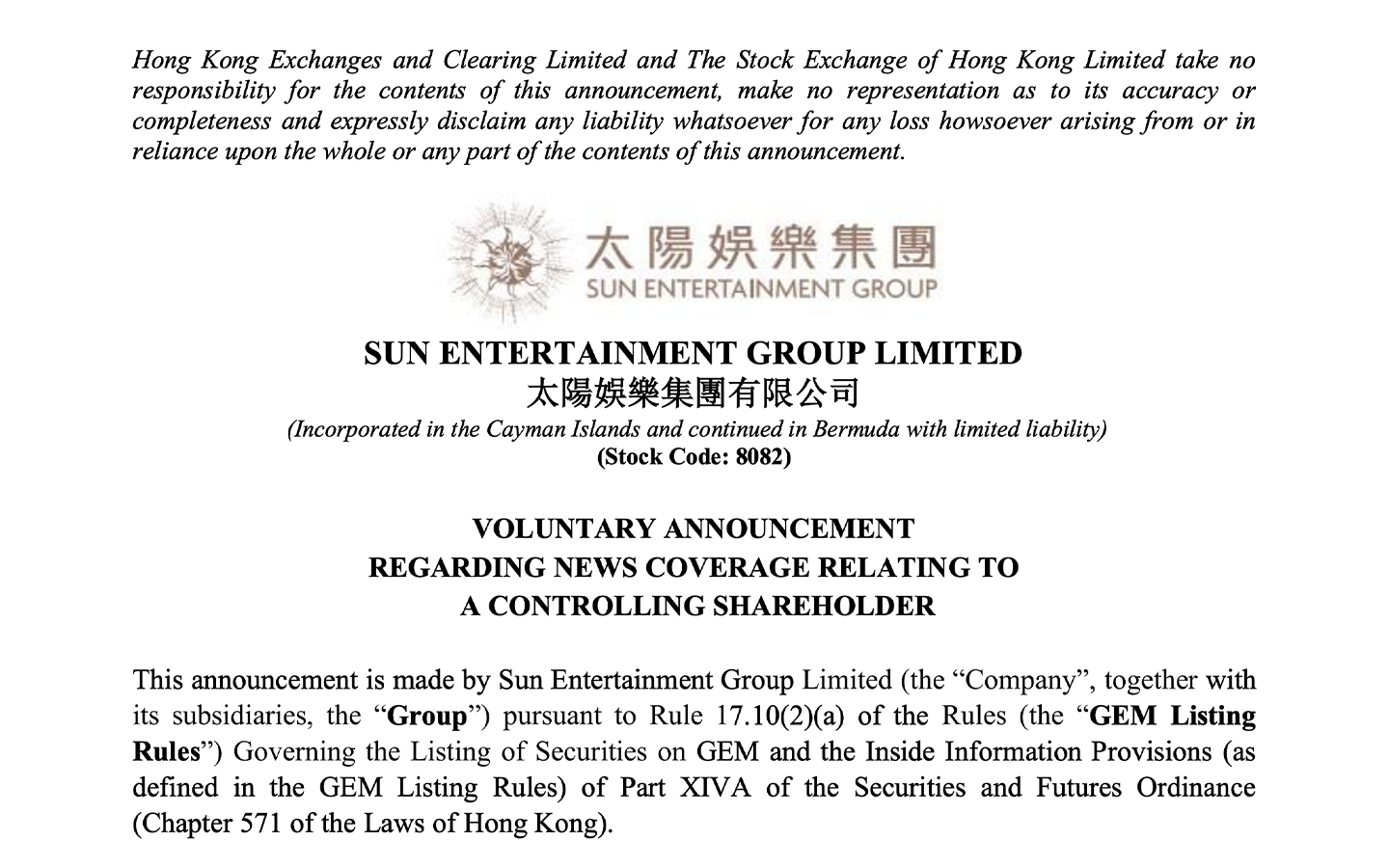 The chairman of Sun Entertainment Group Limited, Alex Dong Choi Chi, has issued a statement distancing the company from Alvin Chau Cheok Wa's recent involvement with law enforcement agencies on both sides of the border.
Dong wrote that the board of directors "noted there has been news coverage concerning an investigation by the Wenzhou Public Security Bureau against Mr Chau Cheok Wa, a controlling shareholder of the company."
Dong added that the board "wishes to emphasise that the news coverage is relating to the personal affairs of Mr Chau" and that "the Board is of the view that the incident does not have any material impact on the financial position, business nor operation of the group, and a controlling shareholder has been assisting the investigation by the Macao Judicial Police."
The board comprises two executive directors, namely chairman Alex Dong and chief executive officer Chong Cho Lam, and three independent non-executive directors, Chan Wai Man, Dr Ip Wai Hung and Alick Siu Hi Lam.
Sun Entertainment Group Limited (HK Stock code 8082) is distinct from the Suncity Group Holdings (HK stock code 1383).