Scholars warn Macau against following in Atlantic City's footsteps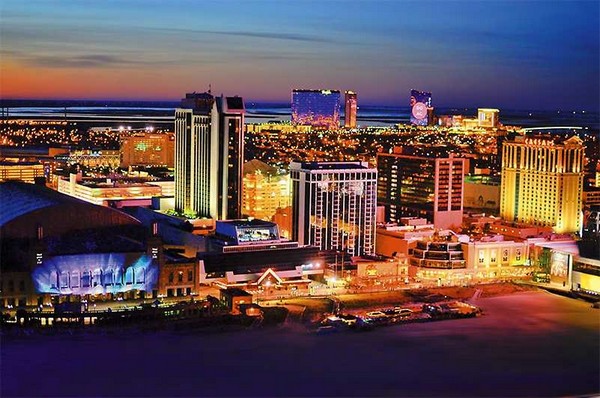 Scholars and gaming industry professionals warned the government against following in Atlantic City's footsteps, urging it to foster economic diversification.
A gaming forum was held by the Macau Polytechnic Institute (IPM) on its campus to discuss what Macau can learn from Las Vegas's success and Atlantic City's decline.
IPM Gaming Teaching and Research Centre Prof. Zeng Zhonglu said that like Macau, Atlantic City also had a massive gaming boom, which in the US city peaked in 2006, but it was short-lived and the New Jersey city – nicknamed AC – has been rapidly falling behind Las Vegas ever since.
Zeng pointed to the fact that unlike Atlantic City, Las Vegas has continuously pushed for more non-gaming tourist attractions, whereas Atlantic City mainly focused on gaming. He added that Atlantic City's government also lacked the dynamic capabilities to adapt to the ever-changing market and to stay one step ahead.
The motto of the city is "Do AC".
Zeng's arguments were echoed in Spectrum Gaming Group Managing Director Michael Pollock's presentation, who pointed out that gaming should be viewed as part of a tourism infrastructure, and gaming should work in tandem with other attractions to bring in a broader range of visitors, and not as a miracle solution to all economic woes.
Speaking on the sidelines of the one-day forum, Zeng said Macau's current situation wasn't dissimilar to that of Atlantic City – a gaming hub that is failing to keep up with its competitors.
Zeng added, however, that Macau did have its own regional advantages, so he didn't believe that Macau gaming revenue will continue to drop. He urged the government to invest in the development of other tourism industries so as to be able to attract other kinds of visitors.
Zeng also said that due to Macau's lack of space, the government should push for high-end tourists rather than simply chasing visitor arrivals numbers.
(macaunews/macaupost)