Lawmakers query scope of national security clause in draft gaming bill
Lawmakers query scope of national security clause in draft gaming bill

Link copied
Definition of 'endangerment' of national security remains open to question; lawmakers seek clarity from government.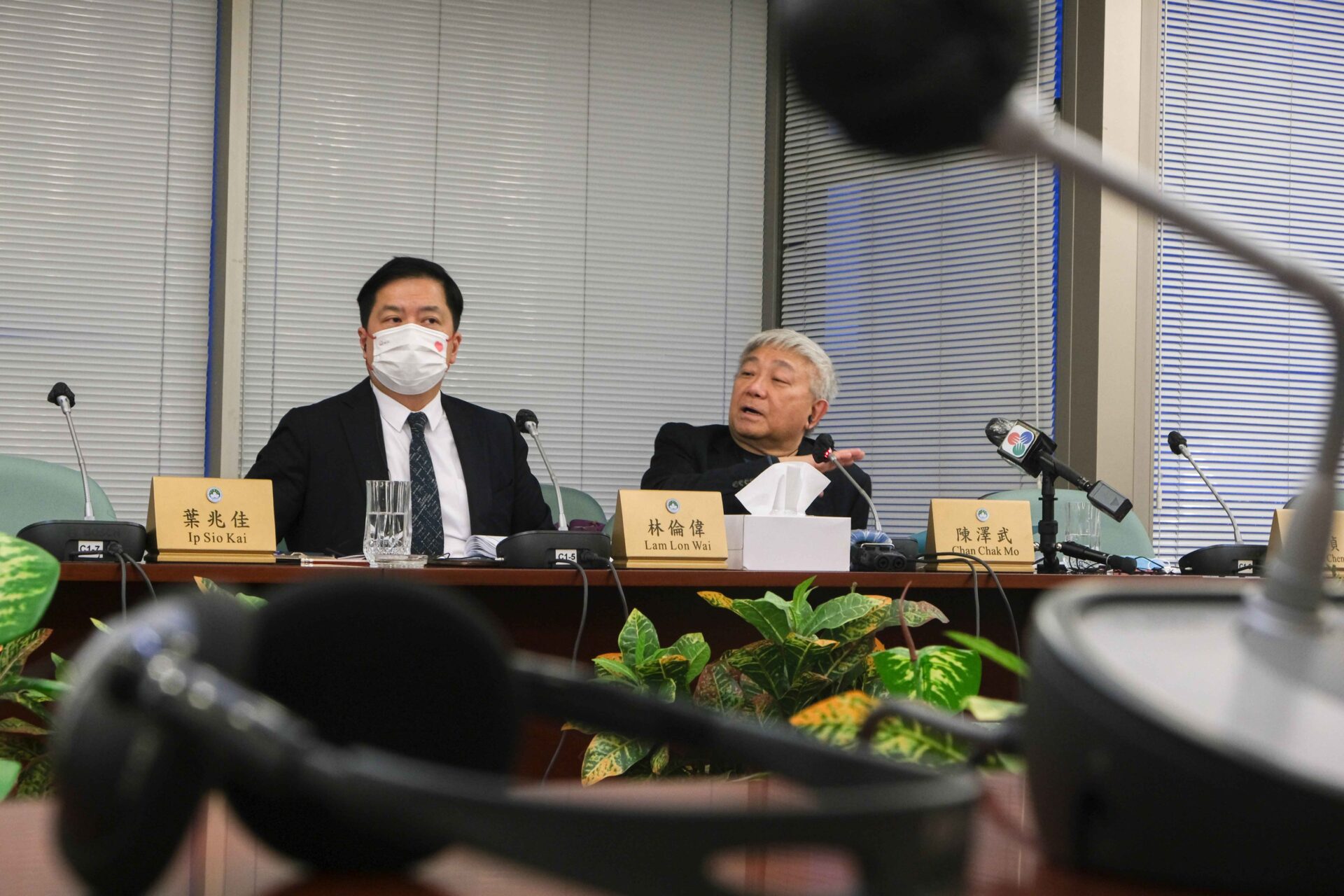 Lawmakers examining the bill proposing changes to Macao's gaming laws are seeking clarification from the government concerning what would constitute endangerment of national security, which could cause a gaming concession licence to be revoked.
Following the fourth meeting of the Legislative Assembly's 2nd Standing Committee, chairman Andrew Chan Chak Mo said that members completed their discussions on almost all articles of the bill. According to Chan, most of the opinions raised during yesterday's meeting were related to the government's legislative intent of certain articles in the bill, and about the transition process concerning the rules listed in the bill in relation to those listed in the current version of the gaming industry law.
The bill proposes that the chief executive can revoke a gaming concession if it has "endangered" national security and the Special Administrative Region's security.
According to Chan, committee members said that the bill has a "simple" wording as far as the government's power is concerned to revoke a gaming concession for allegedly "endangering" national security, meaning that the bill does not specify what constitutes the "endangerment" of national security.
Chan said that some of the members asked whether the government would only revoke a gaming concession if the concessionaire was confirmed to have violated Macao's national security law, or if it would revoke the concession if the government concludes that the respective gaming operator has merely shown signs of endangering national security.
According to Chan, committee members urged the government to clarify who will manage the city's casinos, as according to the current version of the gaming law, the management of a concessionaire must be delegated to a managing director – a rule that the amendment bill does not propose to change from the current law, but the bill also proposes that a concessionaire can sign an agreement with a "management company" for the latter to manage all or some of the concessionaire's casinos. 
According to Chan, the committee members asked whether the concessionaire's managing director or a possibly hired "management company" has the final say.
The bill proposes that Macao's future gaming concessionaires must have a paid-up share capital of at least MOP 5 billion, compared to the MOP 200 million currently required. The bill proposes that each concessionaire's managing director must hold at least 15 per cent of the company's paid-up share capital and have permanent residency status in Macao. Currently, the managing director must be a permanent resident as well but only needs to hold 10 per cent of the paid-up share capital.
Chan also quoted committee members as asking whether the managing director must hold Chinese nationality, or if he or she will be allowed to hold dual nationality, The Macau Post Daily reported.