Gaming jobs in Macau fall 2.7 percent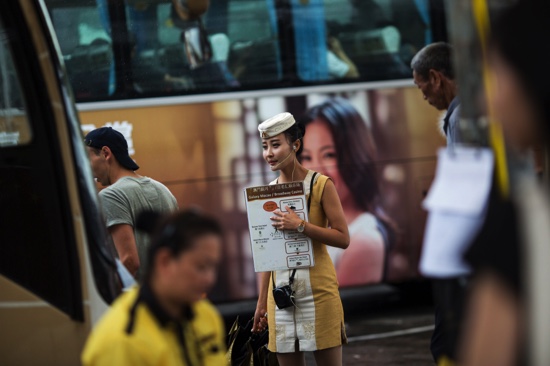 The gaming sector had 56,217 full-time employees at the end of last year, down by 2.7 percent year-on-year, said the Statistics and Census Bureau (DSEC).
The number of croupiers (dealers) fell by 4.4 percent to 24,619, Croupiers accounted for 43.8 percent of all gaming sector employees.
The sector employed 14 percent of Macau's total labour force of 400,600 in the fourth quarter of last year.
Shift-work employees accounted for 92.6 percent of the sector's full-time staff.
In December, the average earnings – excluding bonuses and allowances – of full-time employees in the sector stood at 21,630 patacas, up by 4.6 percent year-on-year. Dealers' average earnings rose by 4.3 percent to 18,780 patacas.
There were 462 job vacancies in the sector at the end of last year, down by 379 year-on-year. Most of the vacancies were for clerks and services and sales staff, while no vacancies for croupiers were recorded in the fourth quarter.
Some 88.7 percent and 55.8 percent of the vacancies required knowledge of Putonghua and English respectively.
In the fourth quarter, 376 new employees were hired by the sector, down 80 percent year-on-year, indicating a slowdown in the sector's demand for human resources.
(Macaunews/macaupost)