Galaxy's glitzy new wing slated to open Q3 or later
Galaxy's glitzy new wing slated to open Q3 or later

Link copied
A luxury hotel, a concert hall and extensive exhibition space will add to Cotai's attractions, and the company is already eyeing further development.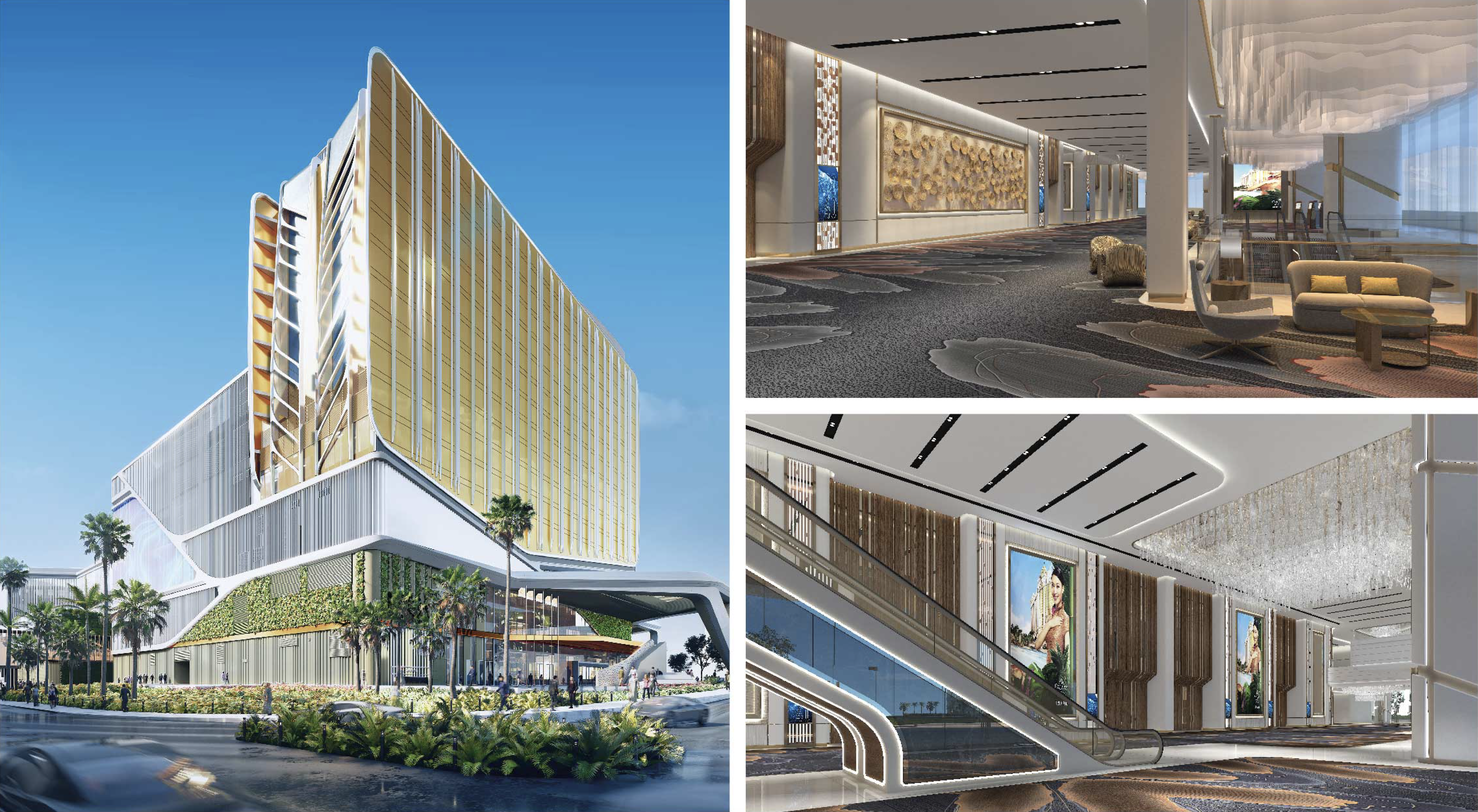 The Galaxy International Convention Center (GICC) is forging ahead with plans to open in the second half of 2021 despite an uncertain outlook for Macao's tourism industry.
Spread over 1 million square metres, the third phase of the Galaxy Macau development will embrace exhibition space, a concert hall and a five-star hotel.
"We did not just want this to be a box, we wanted it to look iconic, we wanted it to stand out," said Galaxy's senior vice president of MICE Operations & Sales Joey Pather at the FMCC "Galaxy Macau Phase 3: Macau's hottest MICE Destination?" Breakfast Meeting held today at the Sofitel Macau.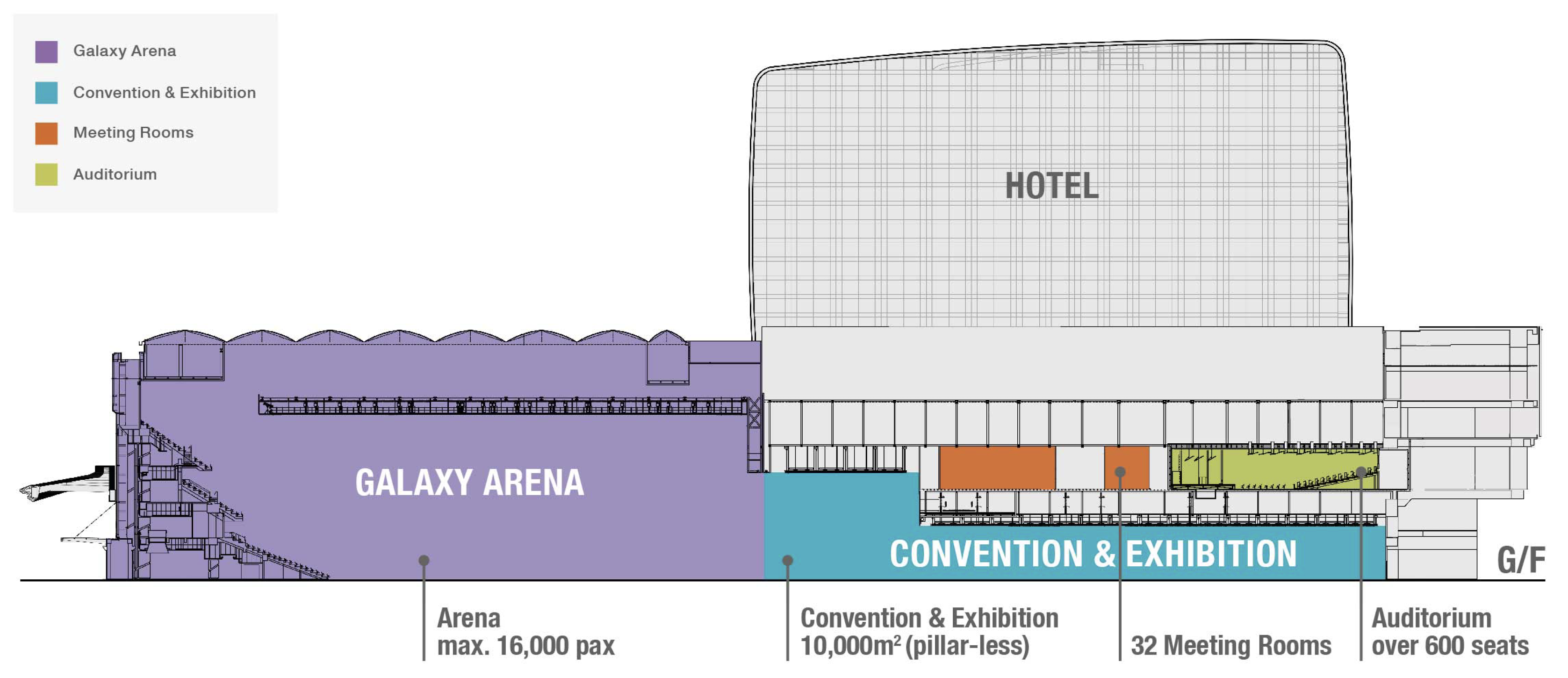 GICC will be centred around a 10,000 square-metre pillar-less exhibition hall able to accommodate up to 7,000 delegates, with 32 meeting rooms, banquet space for 2,400 guests and a 650-seat auditorium whose acoustics will allow it to host everything from opera performances to ballet to car launches.
The centre's multipurpose Galaxy Arena will be able to stage concerts, sporting events and launches for up to 16,000 people at a time.
Directly connected to GICC, the 700-room luxury lifestyle Andaz Macau, will include a lounge, bar and restaurant.
Altogether the new centre will be able to access the more than 200 eateries and as many retail outlets as part of the Galaxy Macau integrated property.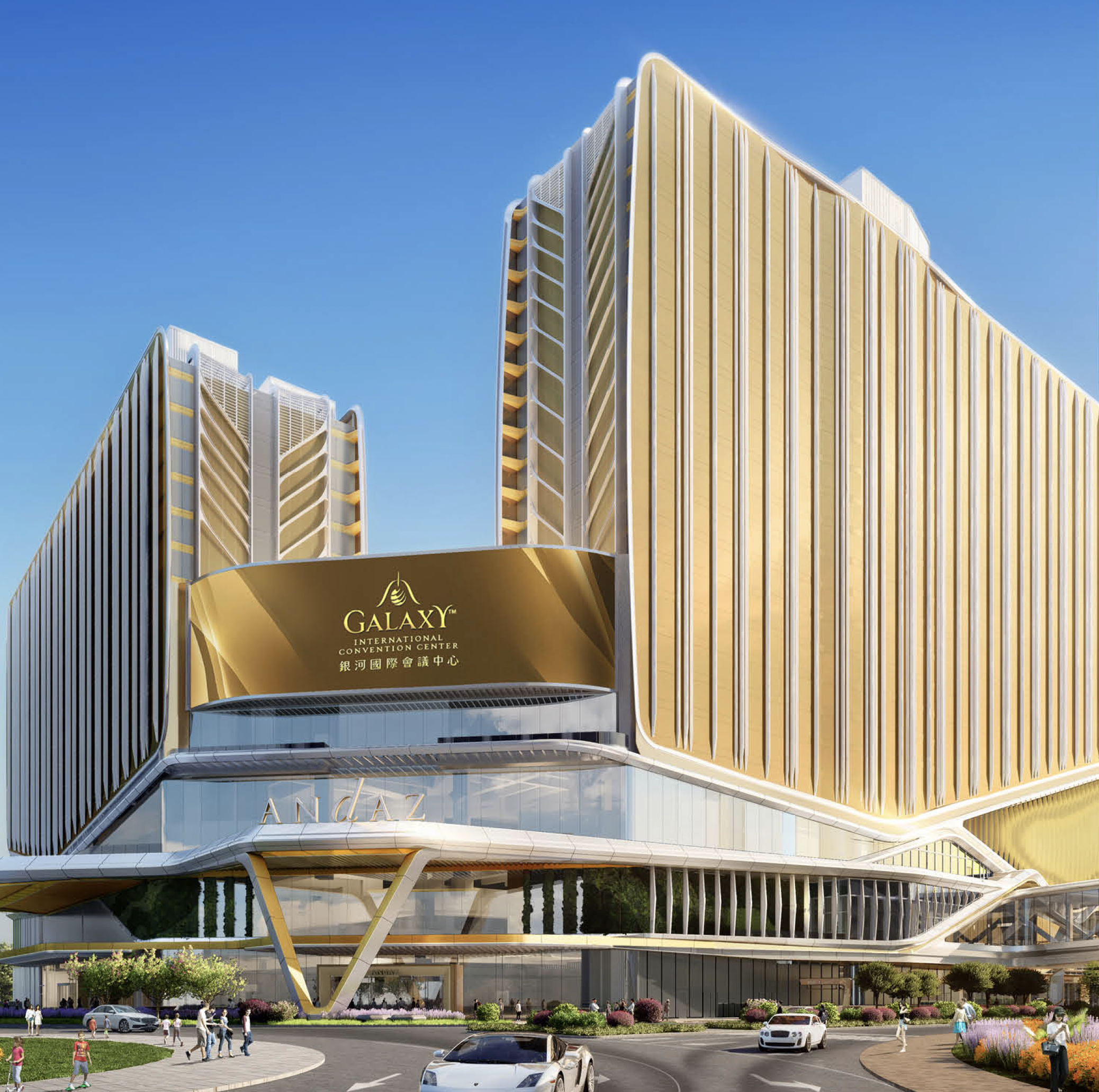 Pather said that the pandemic "has changed the way we've all done business. When people started to talk about the new normal, we saw this as new possibilities."
He added: "The confidence of our industry, in particular, will help stimulate the recovery of the economy." Using Shanghai as an example, which is now hosting exhibitions, he pointed out that "they used that platform to facilitate growth".
Pather concluded: "In the end, we see our business as part of the big picture and not just a dollar figure."
GEG has also announced further expansion through Galaxy Macau Phase 4, which will cost MOP 13.01 billion (US$1.63 billion) and is expected to be completed in approximately three years.