30 gaming tables 'enough' for Jai Alai Macau says Angela Leong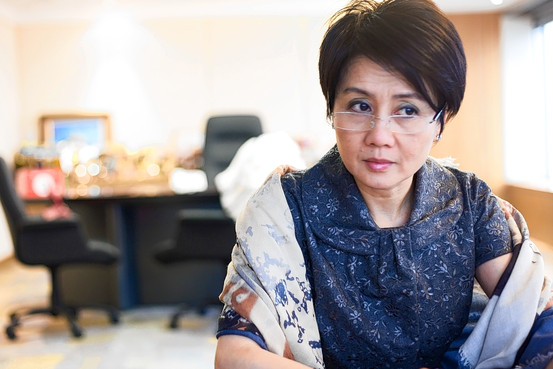 SJM Executive Director and Chief Administrative Officer Angela Leong On Kei said on Monday that about 30 gaming tables would be enough for the company's Casino Jai Alai that is set to reopen by the end of the year.
Leong made the comments while speaking to reporters on the sidelines of a business matching session held by the gaming operator for local small- and medium-sized enterprises (SMEs) at Grand Lisboa.
The session, co-hosted by SJM and the Macau Chamber of Commerce, attracted about 400 SME representatives. The session yesterday focused on two procurement categories – hotel operating supplies and F&B.
Asked by reporters how many new gaming tables the company was applying for to put in the revamped Casino Jai Alai, she said that about 30 would be enough.
"We don't need many tables, I think about 30 will be enough," Leong said, pointing out that besides a casino, the new Jai Alai complex, which she hopes will open by the end of this year, will also have a shopping centre and a range of restaurants so that the complex will feature more non-gaming than gaming facilities.
The complex initially housed a variation of Basque pelota games known jai alai.(Macau News / The Macau Post Daily)