Urban gardening: an answer Macao's been looking for?
Urban gardening: an answer Macao's been looking for?

Link copied
More locals are growing their own produce, combatting carbon miles and food waste in the process.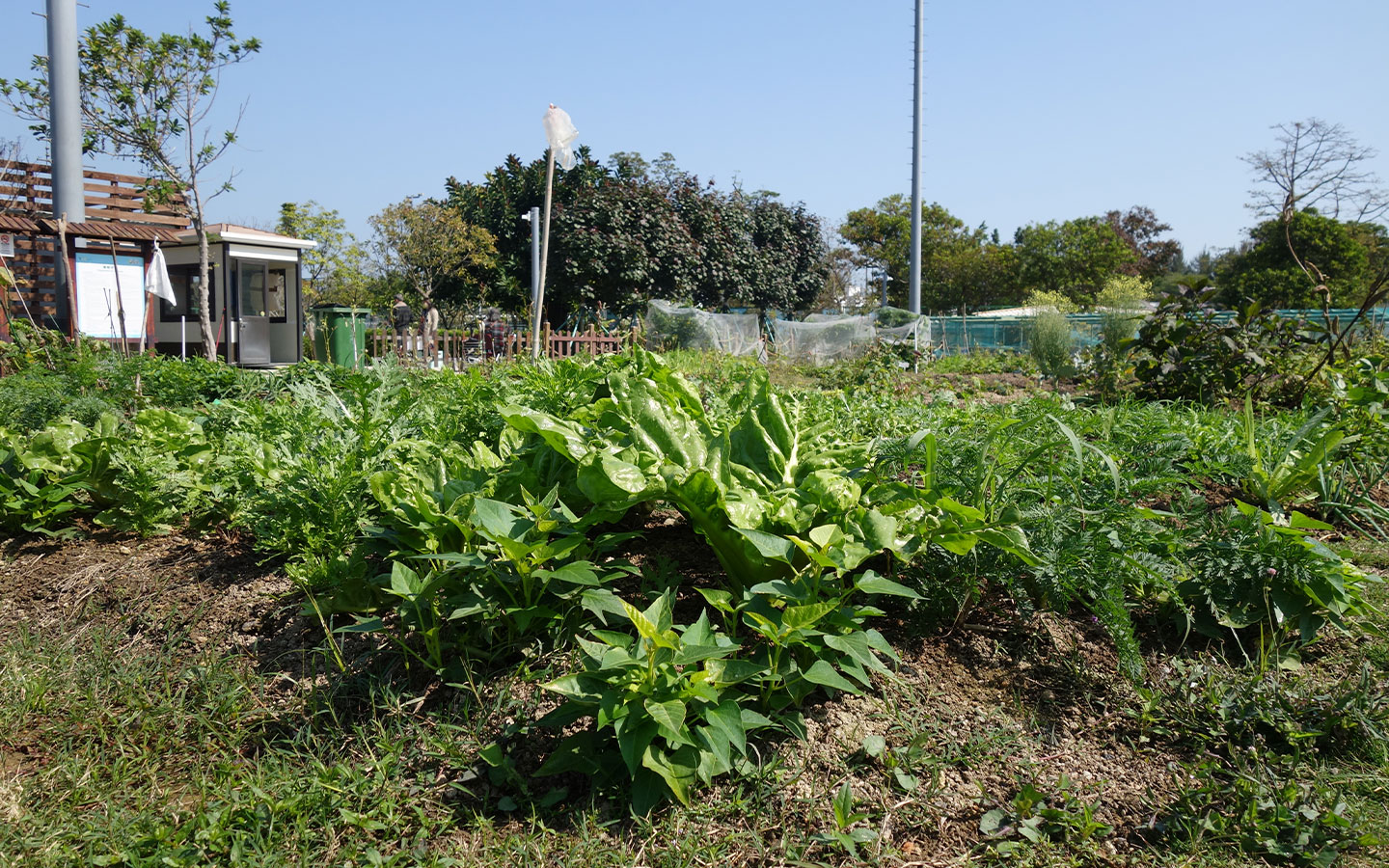 The number of Macao people swapping ornamental houseplants for tomatoes, nurturing herbs in soil-free vertical gardens (ideal for a cramped balcony), and growing papayas in pots is growing.
The city's nascent wave of at-home horticulturalists is likely part of a global shift towards greener lifestyles. Urban gardening is a movement happening as people learn more about where their food comes from, so-called 'food miles' (food's carbon footprint), and the massive problem of food waste. 
For anyone without enough space to grow food at home – or, eager for hands-on horticultural experience before turning a rooftop into an orchard – there's Happy Farm. This 14,400 square metre facility is tucked behind Coloane's Hac Sá Park, and run by the Municipal Affairs Bureau (IAM).
Urban gardening, also known as urban agriculture, is not a new concept. It dates back to the fledgling cities of ancient Mesopotamia, where small plots of land were set aside to help keep an increasingly urban population supplied with fresh produce, according to the American Society of Landscape Architects. That was about 5,500 years ago.
Fast forward a few millennia, and you can see urban agriculture's popularity wax and wane with the times. When war or economic depression sparks a food shortage, people become more self-reliant. During a major depression in 1890s America, for instance, residents in the city of Detroit turned vacant lots into productive vegetable gardens.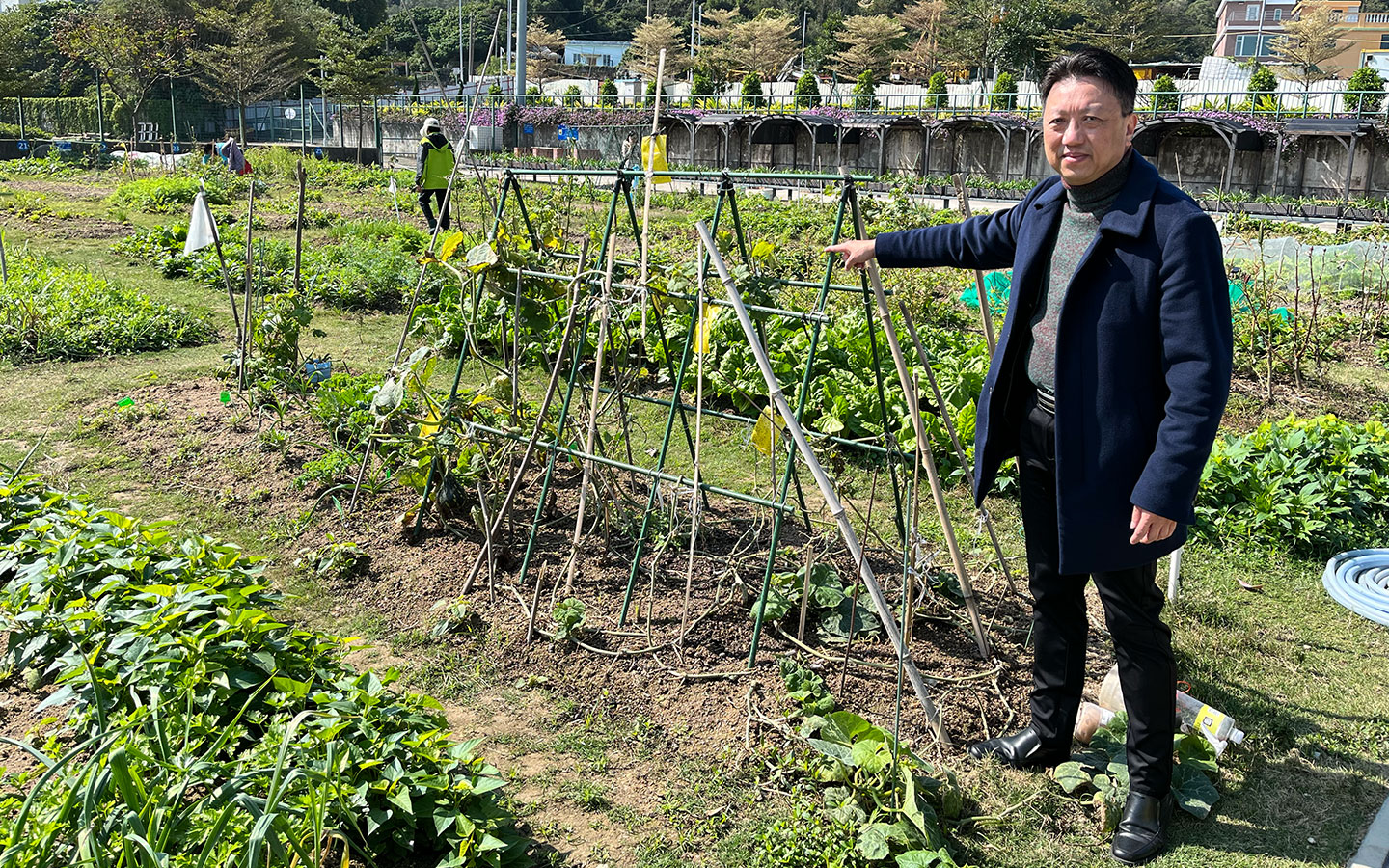 Macao's own history of crop cultivation has been patchy. While vegetables were grown commercially in Taipa up until the 1980s, agriculture has always been a minor industry here – with locals relying on food imports. Today, only about 2 percent of the city's land is used for growing crops. 
Up until the mid-2010s, locals could grow fruits and vegetables for home use at community kitchen gardens in public parks across the Macao peninsula. These were disestablished in the mid-2010s, however; condensed into Happy Farm.
Cultivating food produce in Happy Farm
Happy Farm welcomed 45,000 visitors through its gates across 2021 and 2022. 
This small urban oasis provides an opportunity to experience vegetable cultivation from start to finish. It has 140 5 x 1.2 metre gardens, where people of all ages dig soil, plant and fertilise seedlings, weed their plots, and – after one to four months – harvest a crop of, say, pak choy.
Everything except watering is in the gardener's hands, says Chan Wing Sum, a senior advisor for IAM's Department of Green Areas and Gardens (division of Nature Conservation Studies). Eight staff members are responsible for keeping plants hydrated, as most gardeners struggle to get to Coloane every day.
"We provide Macao people with a chance to come in contact with nature," Chan, who is 55, says. "It's a way to get the younger generation, especially, off their phones. Gardening benefits both their physical and psychological development."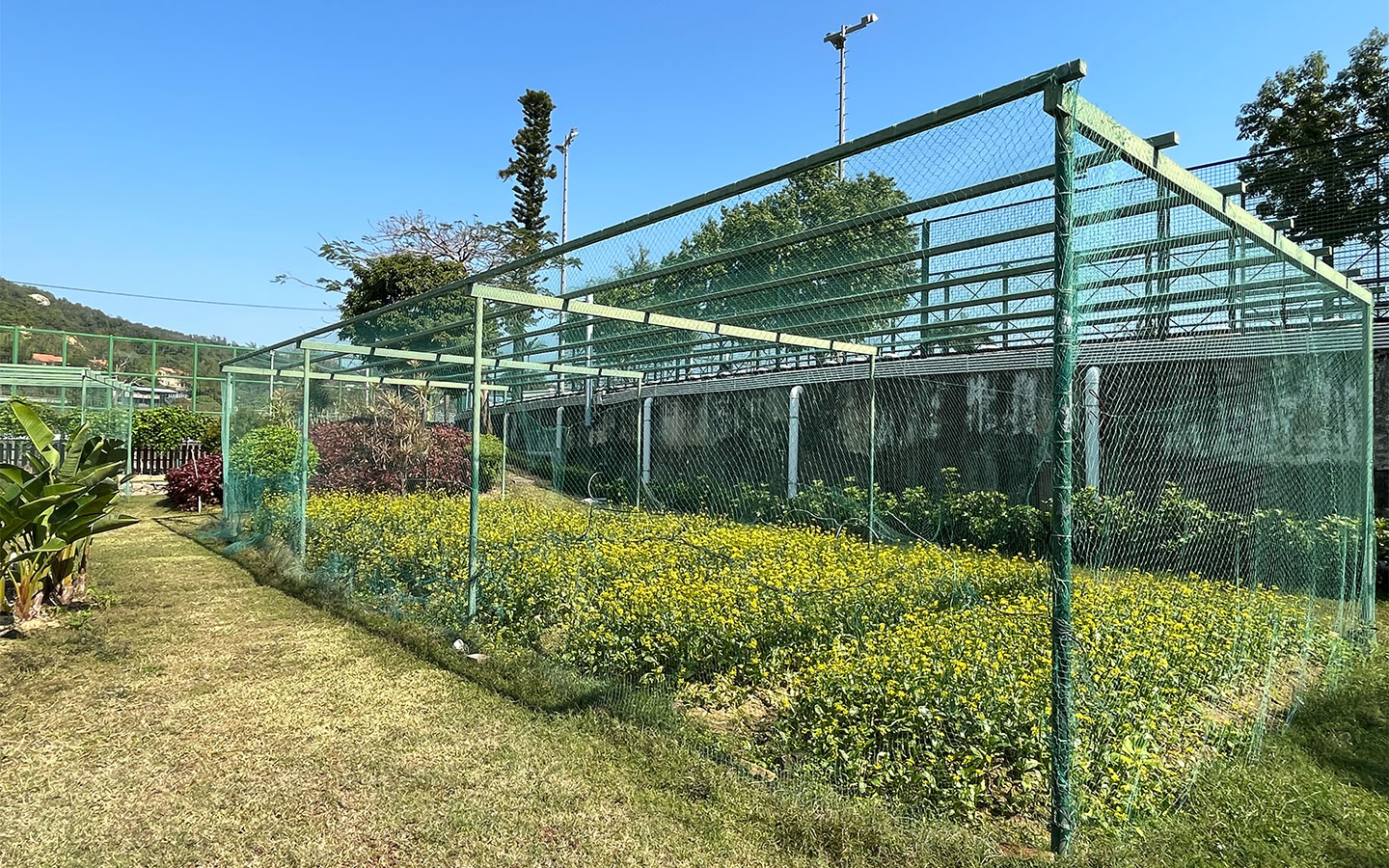 Anyone in Macao can visit Happy Farm and enjoy – while learning about – all the different plants found across the green space, including various fruits and flowers, for free, and attend its gardening and sustainable living workshops. Only the crop cultivation area is off-limits to the general public; it's reserved for rookie gardeners who've joined the farm's hugely popular 'Experiential Course'.
The course teaches gardening fundamentals over 4 months. There are two intakes a year, one in March and one in October, with 140 groups in each (each group is a maximum of six people). A computerised draw determines admittance and ensures equal access. Each group selected must pay a one-off fee of 250 patacas.
At the start of each course, the groups get briefed by an expert gardener. They learn how to till soil properly, choose plants and care for their plots. Happy Farm provides each participant with two types of seedlings, around 50 specimens of each. The likes of lettuce, pak choy, choy sum and Chinese spinach.
Then, gardeners are largely left to their own devices (though the experts are on hand to dispense advice). Once a crop's been harvested, it's taken home to eat.
"Through participants' personal experiences with crop growing, we hope they will know how much effort goes into growing food and learn to appreciate food more – and quit wasting it," Chan says of the course. 
He also hopes Happy Farm will inspire people to be kinder to the environment. The farm's workshops teach people about water conservation techniques, the importance of recycling (and ways to do it), and how to turn kitchen waste into fertiliser for the garden, for example. 
"Environmental protection is important because we want a healthy environment for the next generation," says Chan, who feels optimistic about Macao's increasingly green mentality.
Encouraging Macao people to go green
People of all ages – experienced green-thumbs and not – are welcome to join Happy Farm's Experiential Course. Virginia Un is part of the current cohort, giving gardening a go for the first time at the age of 55. "I just wanted to experience growing vegetables," the retiree says.
Un admits that she and her friend's crop of carrots and potatoes is "not growing too well." Her diagnosis? Lack of attention, as they can only get to the farm around once a fortnight.
"Still, I hope to see some results," Un says. "When we harvest, I'm sure there will be a sense of accomplishment."
According to Un, many of Macao's retirees would love to grow edible plants at home. But they often lack know-how, space, and/or sunlight. But Pang Sao Hun, who oversees the Mong Há Eco-Centre, reckons know-how is the only real barrier.
The Mong Há Eco-Centre is a two-storey environmental information facility on Mong Há hill. It exists to promote eco-friendly lifestyles in Macao – from natural pest control to urban gardening. In fact, visitors are welcomed by a vertical hydroponic garden as they enter the building.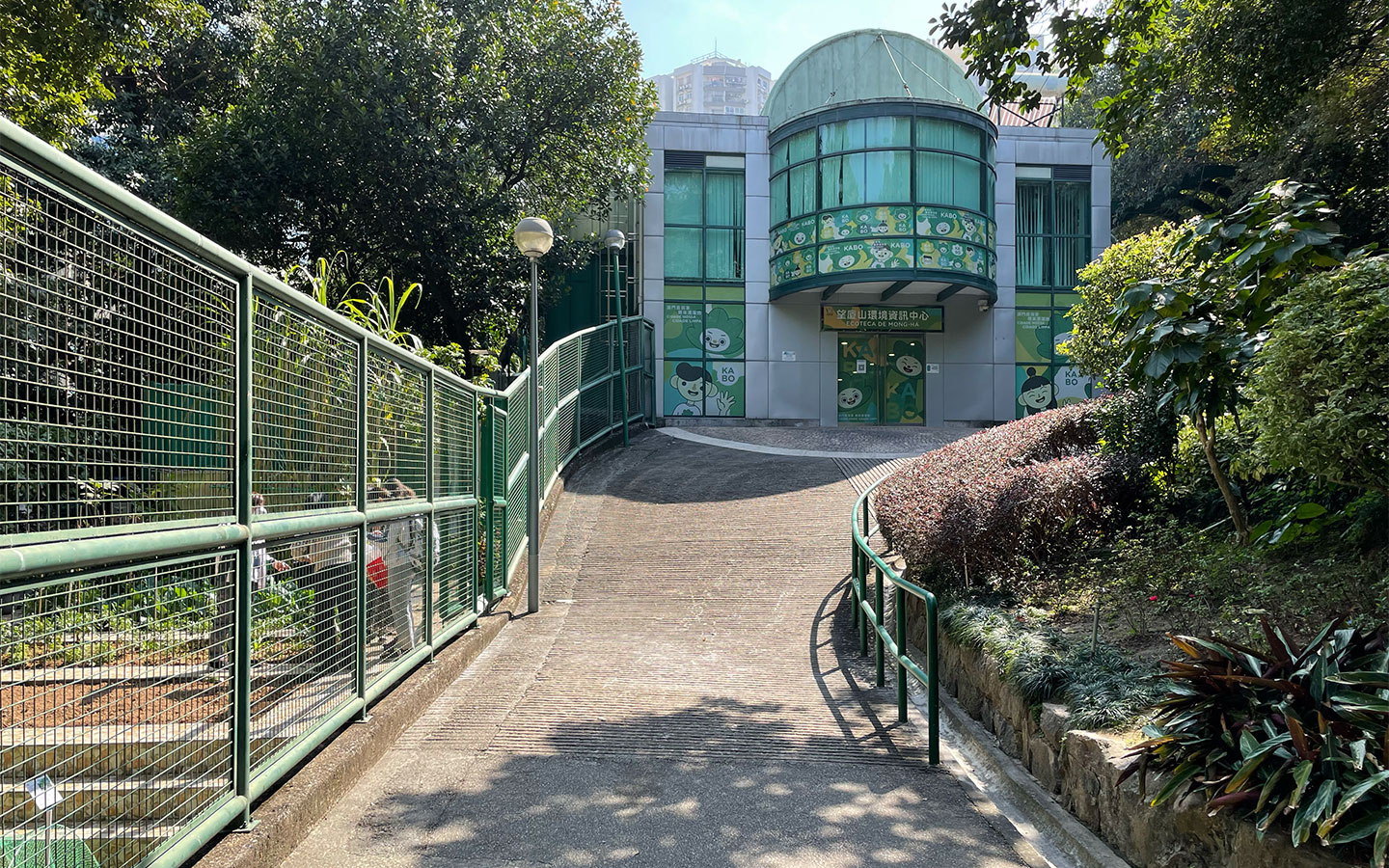 There's a small experimental farm behind the centre, where groups get taught how to set up and maintain an urban garden. Unlike at Happy Farm, Mong Há Eco-Centre's staff do the nitty gritty gardening work; participants just perform certain tasks, like tilling the soil or harvesting passionfruit – under supervision.
"We do the planting and the visitors can see and learn the whole process as they have a tour around the farm," says Pang, who is also a senior technician at IAM's Department of Environmental Hygiene and Licensing. 
Farm tours take in the dozens of crops thriving on the centre's 650-square-metre piece of land. Everything from peppermint to sweet potatoes; from red carrots to red chillies; and from ginger to figs. Afterwards, visitors are allowed to take a selection of fruits and vegetables home.
More than 125,000 people have visited the eco-centre since it opened in 2010, according to IAM figures. Pang says she hopes each person has felt inspired to try their hand at urban gardening – or at least to adopt a more eco-conscious lifestyle, especially around food waste. 
Macao generated more than 442 tonnes of food waste in 2020, according to figures from IAM and the Environmental Protection Bureau. Food waste and food miles both create greenhouse gases that cause global warming. According to the United Nations, if food waste were a country, it would be the world's third biggest greenhouse gas emitter – behind China and the US. That's due to the methane produced as organic matter decomposes in landfills. People who grow their own food tend to consume it more conscientiously than if they'd bought it from a store. 
"In a place like Macao, where there is less land and more people, it is so important to think about how we can deal with the waste we are creating," says Pang.