Loving your job this Labour Day in Macao
Loving your job this Labour Day in Macao

Link copied
How passionate are you about what you do for a living?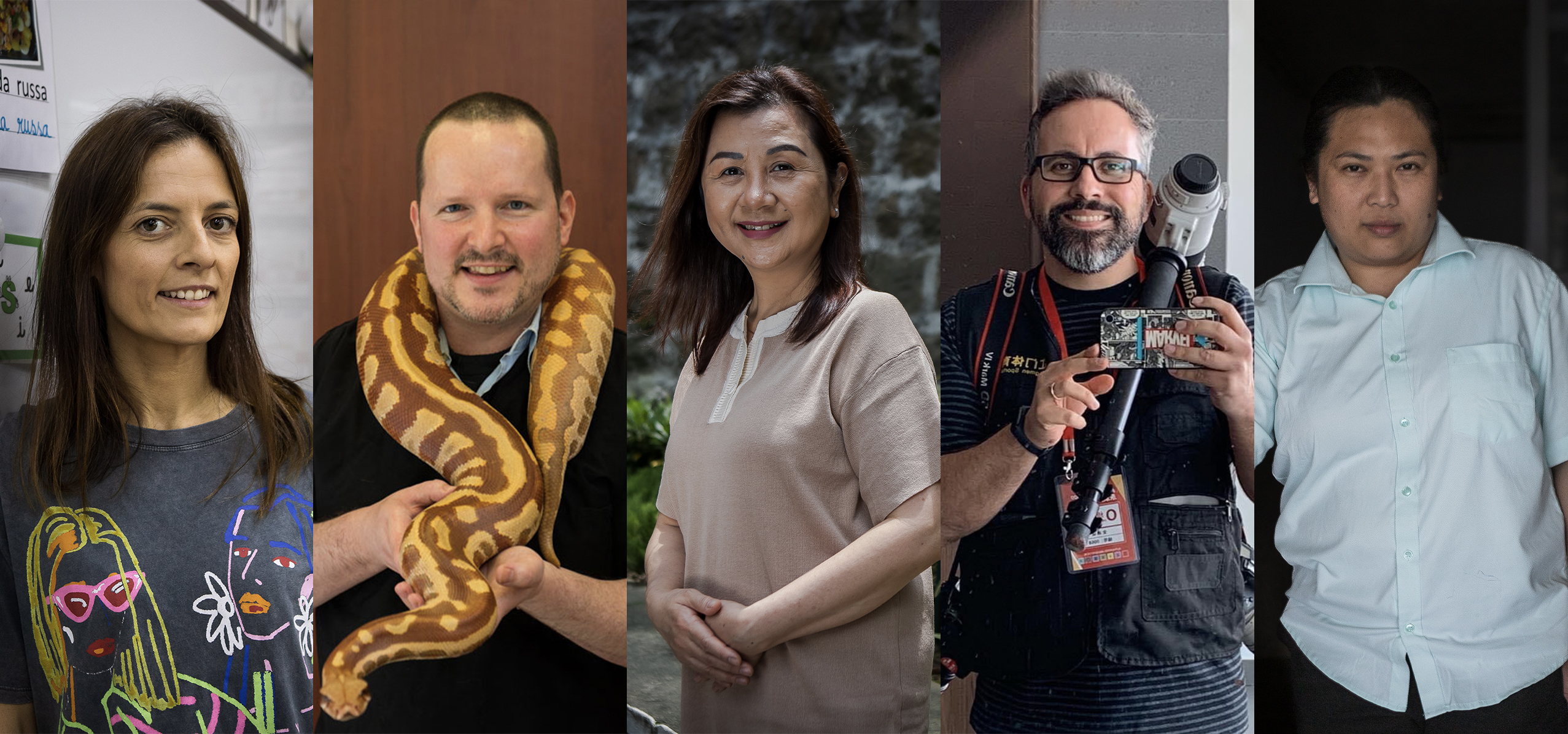 Labour Day celebrates workers and battles they've fought for fairer working conditions. Sometimes it's marked by rallies to improve these conditions further. To mark Labour Day 2023 – and kick off its Golden Week holiday – we're speaking with five people who absolutely love their jobs.
Andreia Filipa Santos Martins, Teacher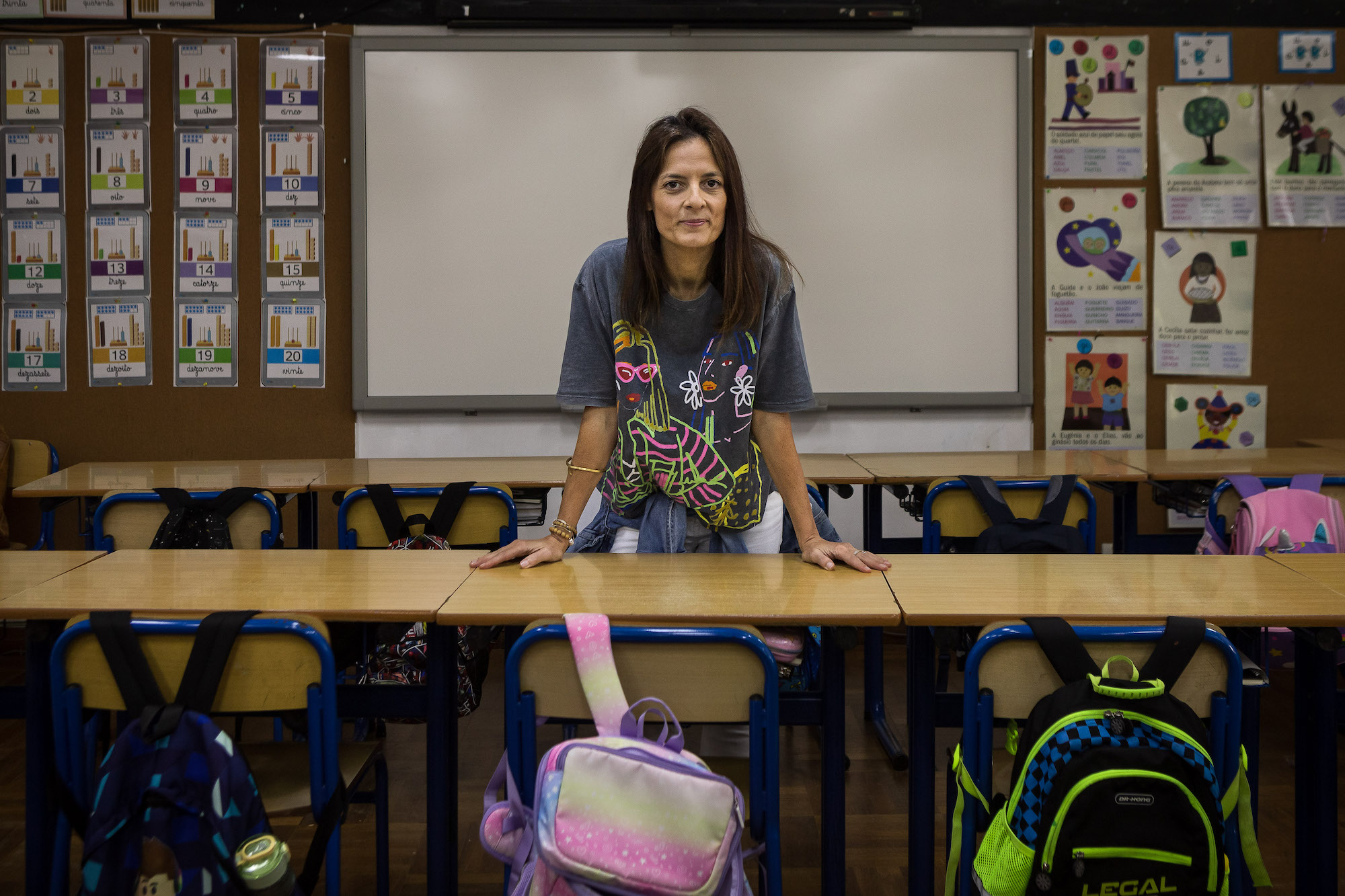 "I love many things about my job but, first of all, I love being surrounded by children," says Andreia Filipa Santos Martins, a primary 1 teacher at the Macau Portuguese School (EPM). In her view, "children are the most honest and pure human beings."
Forty-year-old Martins has three kids of her own and has lived in Macao since 2010. At EPM, her classes have included mathematics, science, art and music. 
"Teaching different subjects gives me the opportunity to combine various methods and be creative," she says. "It gives me the opportunity to keep on learning about the best ways to teach my students."
Matins says she gets as much out of her job as her students do. "I love being able to inspire them as much as I get inspired by them."
Dr Ruan Du Toit Bester, Veterinarian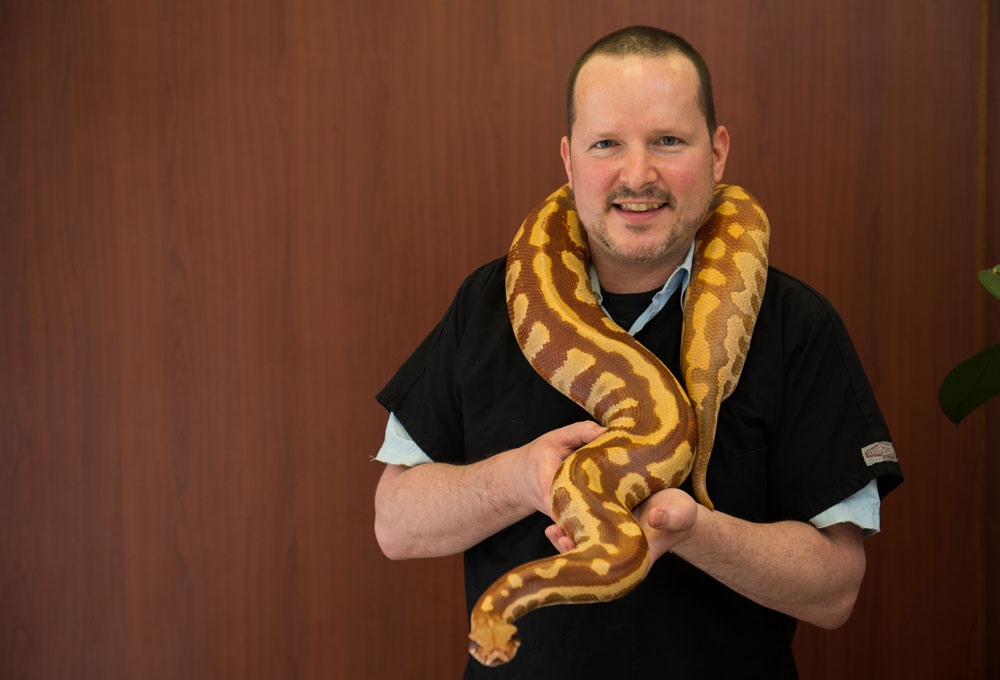 "Most people wake up and do something they hate every day," says Dr Ruan Bester, who is not one of them. The 48-year-old hails from South Africa, and has worked as a vet for 20 years – 19 of them in Macao. 
"My job is my passion," he says. "I'm working with animals every day; who wouldn't like that?"
Bester founded the Royal Veterinary Center in 2013. The list of pets he's treated in Macao is extensive: it spans hamsters, bunnies, cats, dogs, pigs, fish, birds and even spiders. This variety "keeps my job exciting," Bester explains. It's also a great way to make new friends.
"Basically, as a vet, you get to know everyone," he says. "Most people in Macao have animals, so we have the opportunity to meet with everybody." 
Leizyl Alves, Intensive Care Nurse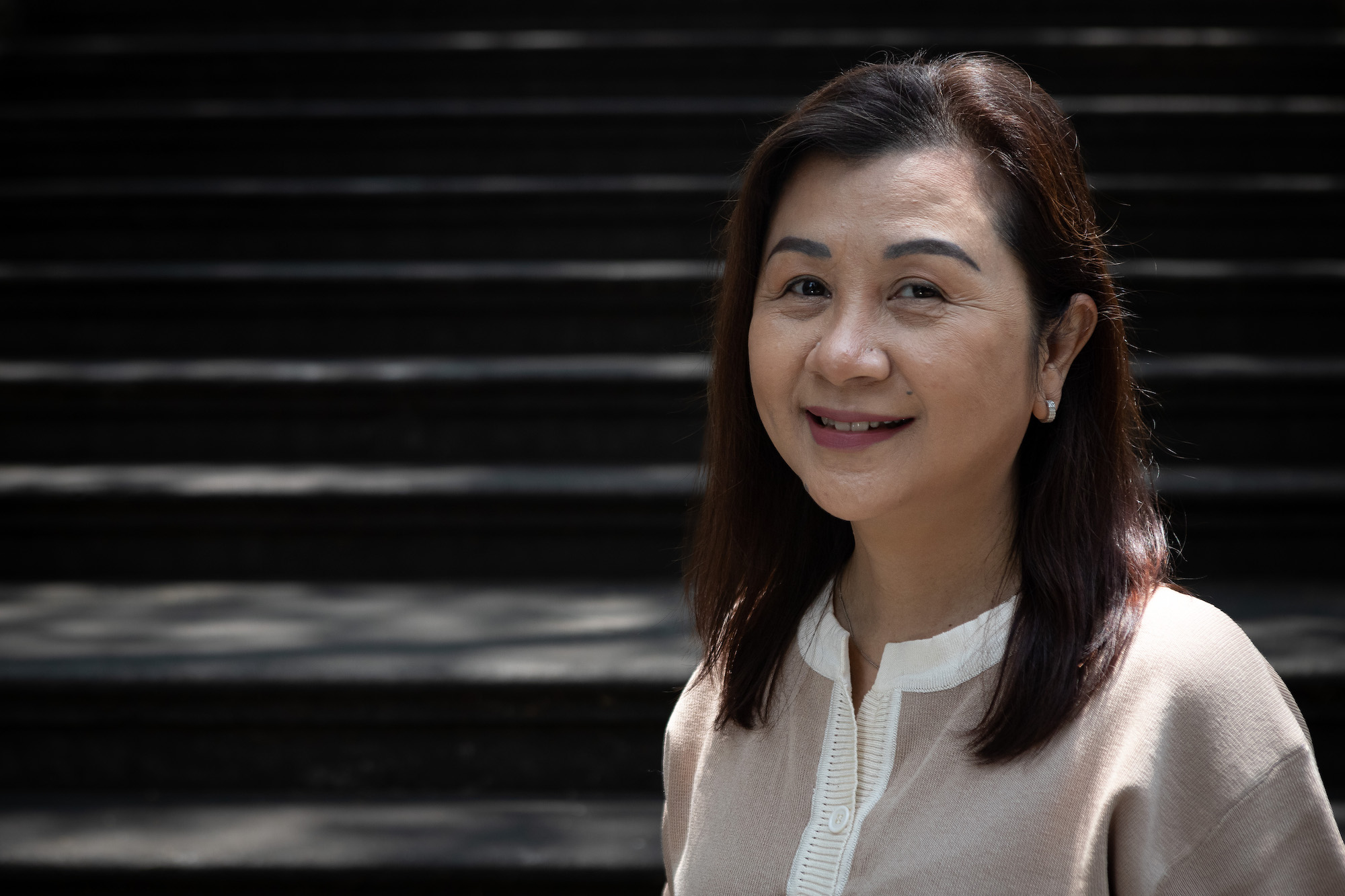 "It was always my dream to become a nurse," says Leizyl Alves. "I love to see hope, even in a critical situation."
A breast cancer survivor herself, the 55-year-old willingly shares her own experience in overcoming a serious illness with her patients. "I can see tears, or a smile on their faces, after I talk about what I went through," says Alves. 
Alves, who has lived in Macao the past 30 years and has two children, works at Conde S. Januário Hospital. Language barriers have been challenging during the native Filipino-speaker's career, but not enough to dent her enthusiasm for nursing.
"We must love what we do and always be thankful for our jobs," Alves says.
Gonçalo Lobo Pinheiro, Photojournalist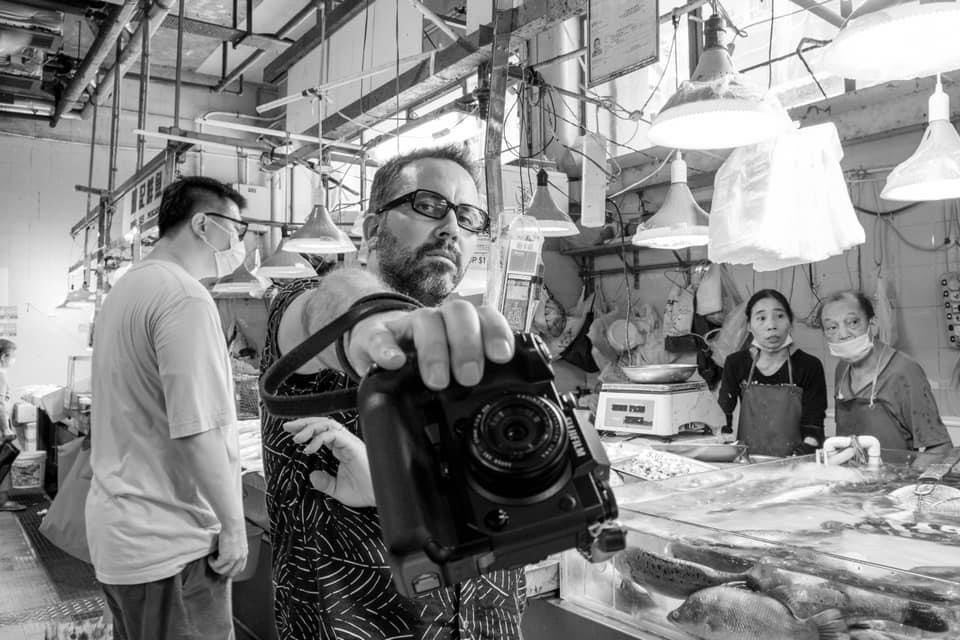 Portuguese photojournalist Gonçalo Lobo Pinheiro says it's an honour to work in his field, because "as a photojournalist, I think there's a sense of mission to our audience – to inform and surprise them with what we present in exhibitions or publish in the media."
The 44-year-old father of three currently works for the Portuguese newspaper Ponto Final and contributes to Lusa News Agency. He has worked with major international news outlets such as the Guardian, the Washington Post and the BBC. Lobo Pinheiro's photos have also been showcased in exhibitions inside and outside of Macao, where he has been based for the past 13 years. 
He took one of his all time favourite photos here in 2018, one that juxtaposes the city's old and new architecture – including the Grand Lisboa Hotel. It's aptly titled 'Glitz and Grit, Macao', and was a finalist in the 2019 National Geographic Travel Photo Contest.
Lobo Pinheiro's advice for aspiring photojournalists: "Keep focusing, keep working, keep learning from others. Be serious and honest with your work and the rest will come."
Rina Kamelia Sari, Building Attendant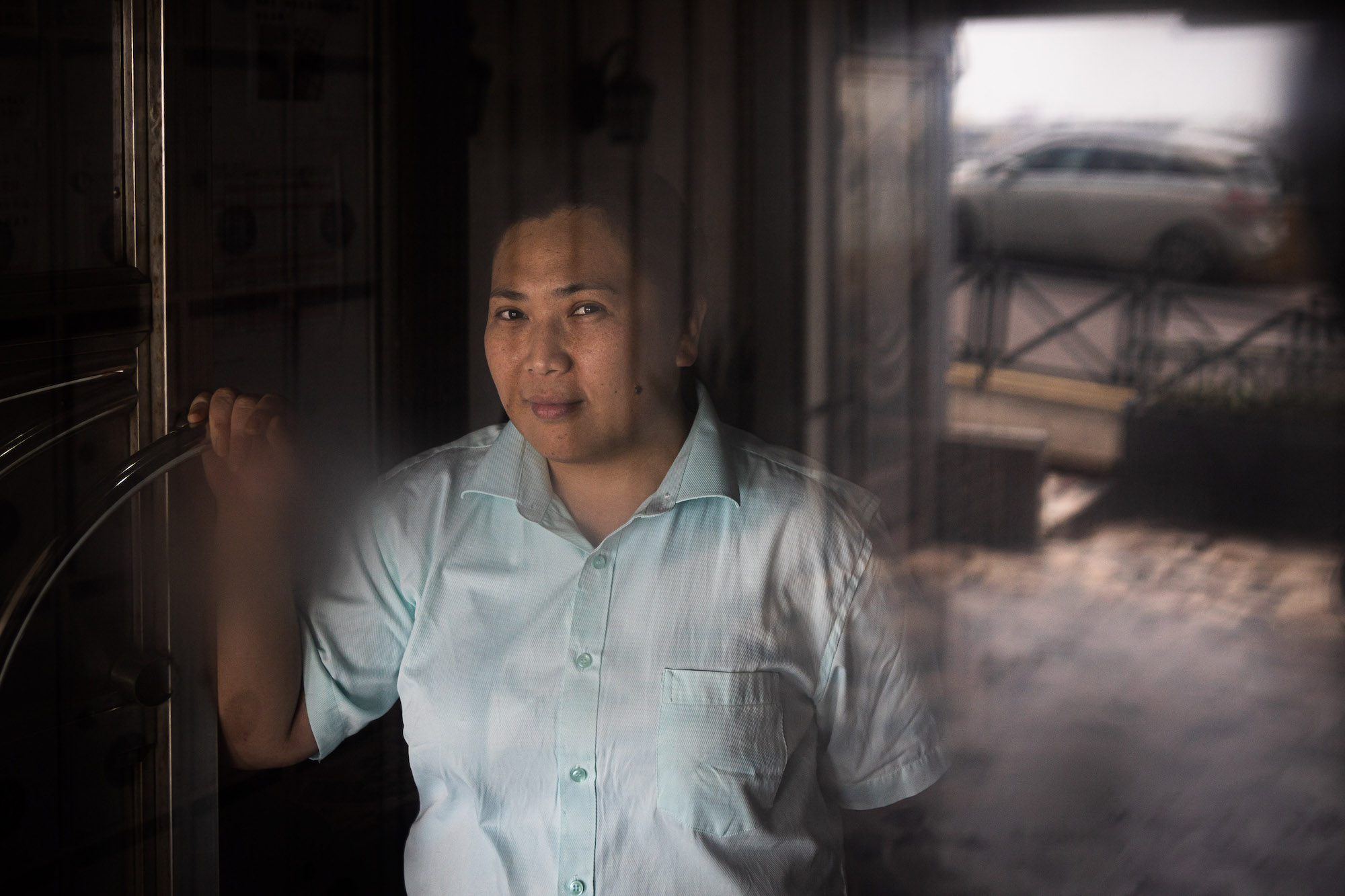 As someone who loves meeting people, 38-year-old Rina Kamelia Sari thoroughly enjoys being a building attendant. The Indonesian-born non-resident worker moved to Macao six years ago to work as a domestic helper, then switched to her current role in 2018.
"This job requires me to talk with all the tenants living in this building," she says, adding that the interactions help improve her Cantonese language skills. 
"I also get to learn new things, like how to check the water and electricity metres, find solutions for the problems tenants raise, and manage building management fees from landlords."