Here's what's at stake in Lula's forthcoming visit to China
Here's what's at stake in Lula's forthcoming visit to China

Link copied
Brazil's president sits down with his country's biggest trading partner in March, but he's not in Beijing to simply talk about soybeans.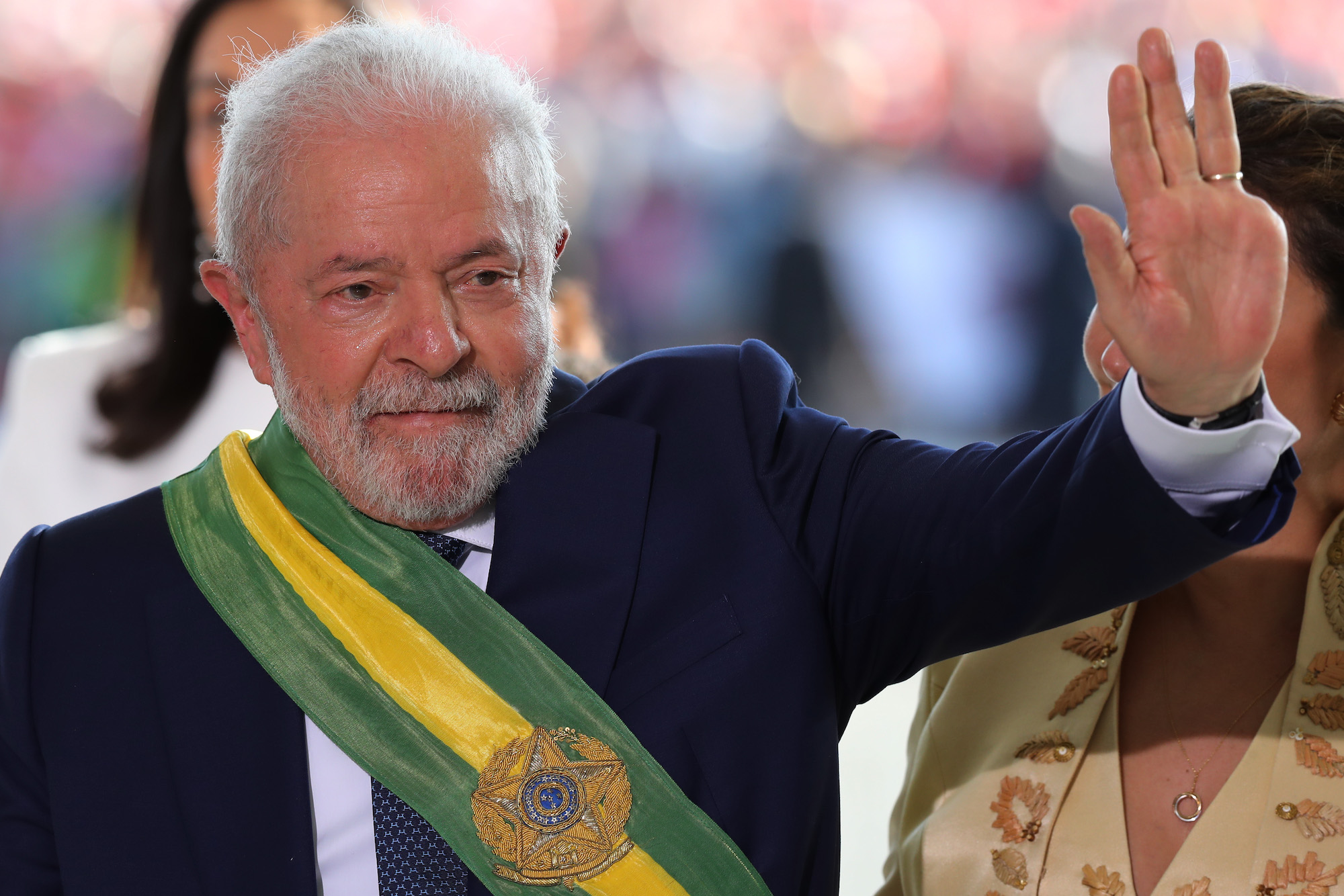 After meeting with US President Joe Biden in Washington earlier this month, Brazil's President Luiz Inácio Lula da Silva threw himself into preparations to visit Washington's great rival – and Brazil's biggest trading partner. A four-day trip to China is now on the cards, along with a meeting with Xi Jinping scheduled for 28 March.
It's an important trip not just for the world's first and sixth most populous countries, but for global geopolitics.
Lula has made it clear that he wants China to put pressure on its strategic ally, Russia, to negotiate a settlement to the war in Ukraine, which approaches the one-year mark on Thursday. He's already solicited the cooperation of the US, France and Germany in the drive for peace. Now he wants Beijing's buy-in.
The move is a clear indication of Lula's desire to see Brazil play a greater role on the international stage and to make full use of its connections in the BRICS bloc of countries – Brazil, Russia, India, China and South Africa.
It also marks a departure from the anti-China agenda of Lula's predecessor, the right-wing Jair Bolsonaro.
The growing rapprochement between Brasilia and Beijing is becoming clear. Although Xi Jinping did not attend Lula's inauguration, his congratulatory letter said it all. "The China-Brazil relationship has become a model of relations between major developing countries with rich connotations and broad prospects," Xi wrote. He added that he attached "great importance to the development of the China-Brazil comprehensive strategic partnership."
Xi dispatched Vice President Wang Qishan to Brasilia, where he met with Vice President Geraldo Alckmin and Senator Hamilton Mourão, who was Vice President under Bolsonaro.
[See more: Cotton rides the boom in Brazilian exports to China]
Lula's stance on Taiwan – regarding it as China's internal problem – is very reassuring to Beijing. His desire to advance cooperation in the areas of science, technology and innovation, including artificial intelligence, will also be welcome, given Washington's strenuous efforts to isolate Beijing technologically.
Naturally, there are guardrails to the relationship. Brazil has indicated clearly that it doesn´t want to get involved in the tussle between the world's two leading powers. It considers the recent controversy over high-altitude balloons – China says they are meteorological balloons, the US describes them as "airships" used for spying – to be a bilateral matter.
But money talks. China's accumulated investments in Brazil are close to US$70 billion dollars. Bilateral trade exceeds US$150 billion annually, with Brazil enjoying a US$28 billion surplus.
The country's business sector has high hopes for Lula's visit, seeking a further opening in China's agricultural market. Opportunities are also seen in renewable energy, green hydrogen, infrastructure, health, aerospace, education, and tourism. Joint initiatives for the production of vaccines, medicines and pharmaceuticals will be explored.
The final details for the March visit will be discussed in a meeting between Foreign Minister Mauro Vieira and his Chinese counterpart, Wang Yi, on the sidelines of the G20 meeting that will be hosted by India in New Delhi at the end of this month.
Brazil's main objective is already clear, however. Lula is positioning himself as a player in the international arena and he wants China to join him in finding solutions to a war that, one year on, looks no closer to ending.