Burying the dead in one of the most densely populated places on Earth
Burying the dead in one of the most densely populated places on Earth

Link copied
With a tiny area, crowded Macao simply can't afford to devote too much land to cemetery use, but getting people to accept alternatives to burial is running into cultural obstacles.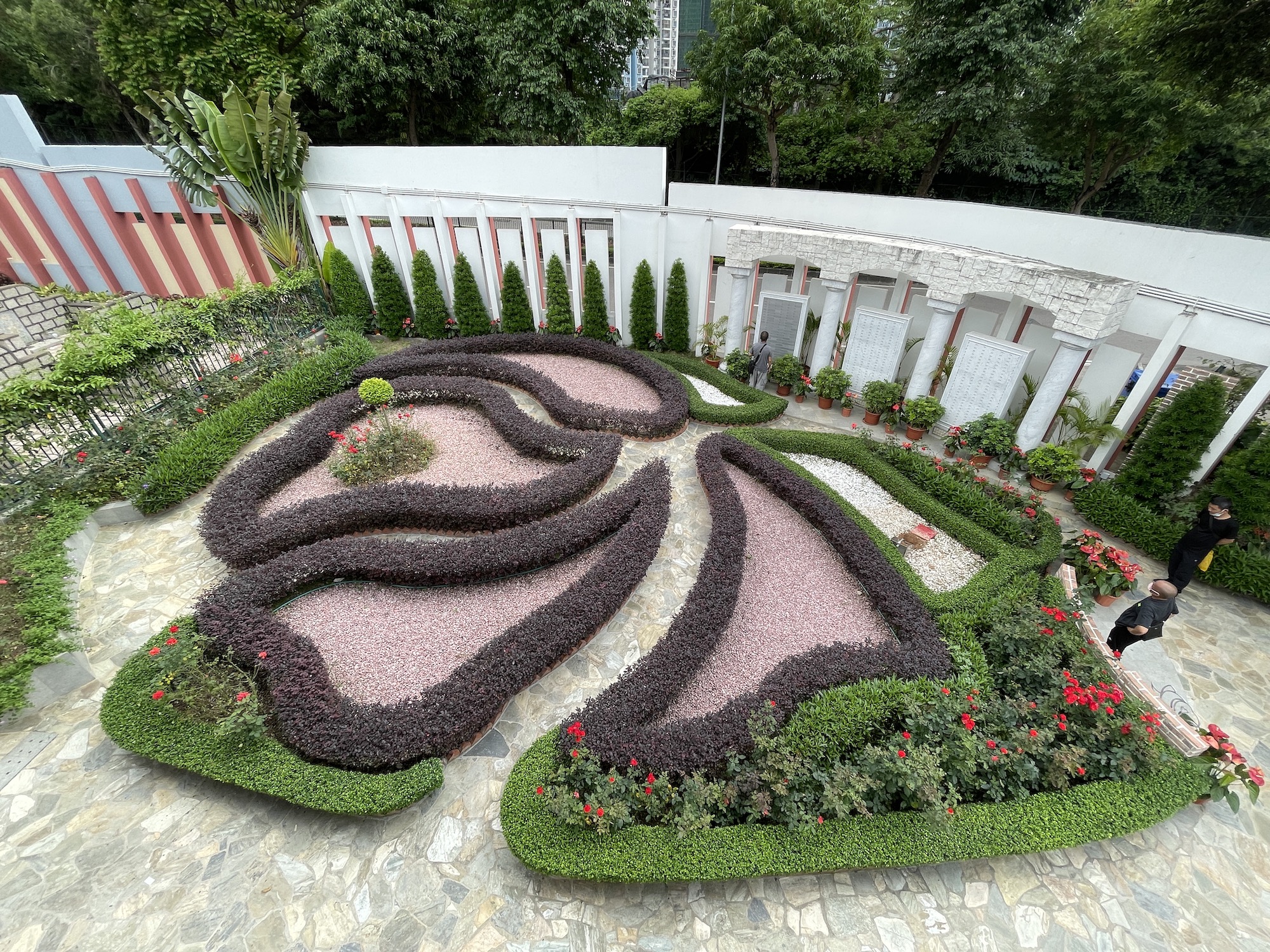 When Macao financial analyst Pedro Chan lost an aunt recently, family members had her cremated but not everyone agreed over where her ashes should be kept.
While her remains are presently stored in a niche at a neighbourhood Buddhist temple, some loved ones said they should be given an in-ground burial – not always an easy process in a city where more than 670,000 people are crammed into less than 33 square kilometres, putting huge pressure on land use.
Chan then heard about the new garden burial service offered at the Sa Kong Municipal Cemetery in Taipa. The 35-year-old thinks he may have found the solution in a city where cemetery space is at a premium.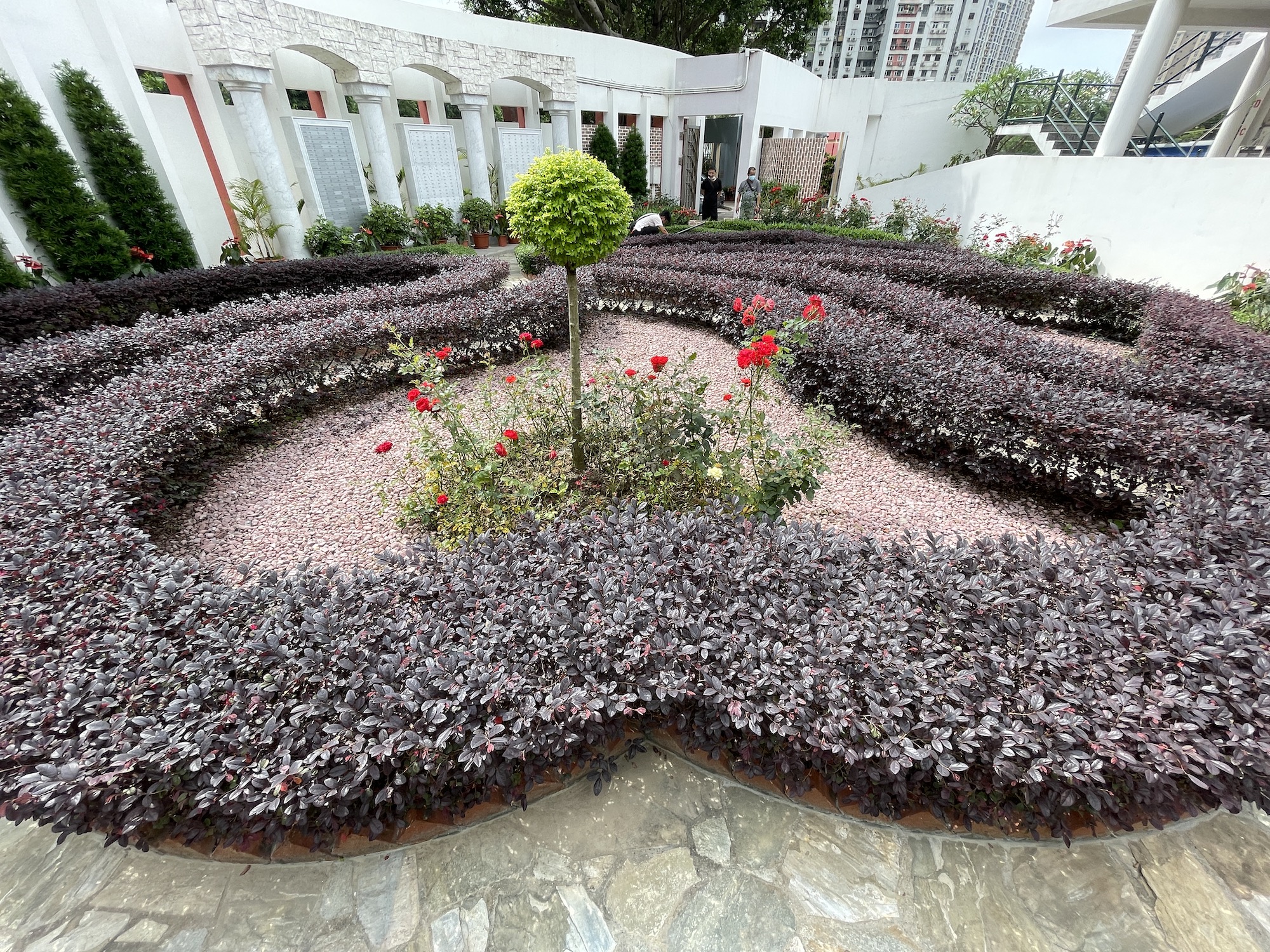 With the new service, the ashes of a deceased person are carefully put into a biodegradable paper bag that is then buried in one of 400 spots in a specially designed Memorial Garden. The name of the deceased is engraved with others on a nearby plaque.
As the bag containing the ashes dissolves, they are released into the soil and become nutrients for the garden itself. Once this process is fully completed within 2-3 years, the spot can be used again, according to the Municipal Affairs Bureau (IAM), which administers public cemeteries. 
However, the names engraved on the plaque will remain so family members can continue to pay respect to their deceased loved ones even after the ashes have decomposed and the burial spots are reused for others. 
Burial plots in Macao can cost huge sums to own outright, but the garden burial service is free. That greatly appeals to Chan and many other residents of a territory where the median monthly wage, according to the latest official figures, is 15,600 patacas or around US$1,930.
"Nowadays, It's expensive to live and even more to die", he tells Macao News. "Funerals, burials, and cremation are all expensive".  
With their overtones of a return to nature, and minimal land requirements, garden burials are being billed by the IAM as environmentally friendly. That's another plus, as far as Chan is concerned. 
"It is certainly an option I'd like to know more about for my own future", he says with a wry smile. 
Why people in Macao aren't taking to 'green' burials
Authorities in the city – one of the most densely populated on the planet – have for years tried to persuade people of the benefits of so-called "green" burials. On average, there have been about 2,000 to 2,300 deaths annually for the past several years.
An ordinary burial plot at the city's municipal cemeteries can be had for 1,500 patacas plus an extra service fee of 1,500 patacas for each burial, in addition to 100 patacas for a burial licence. But there's a catch: the plot can only be used for seven years.
After that time, family members must exhume the remains. If not, IAM has the right to exhume, cremate and handle the remains appropriately without further notice, with the costs borne by family members or loved ones. 
Macao has just six municipal cemeteries, two each in the Macao peninsula, Taipa and Coloane. It is no surprise that purchasing a permanent burial ground in some of the city's private cemeteries like the United Chinese Cemetery on the northern foothill of Taipa Grande Hill can cost over one million patacas (about US$123,000). Even if you can afford it, actually finding one for purchase is not easy and waiting may take years.
In 2015, the Sa Kong Municipal Cemetery – on the western foot of Taipa Grande Hill, not far from the United Chinese Cemetery – began offering to bury ashes at the base of designated trees, but take up was slow. Although some 440 tree burial spaces were made available to local residents, just 28 tree burial services were carried out within the first year. By mid 2017, only 62 tree burial spots were occupied. (The local government has recently suspended the tree burial services in a bid to push its new garden burials.)
[See more: Govt to allow crematoria outside cemeteries]
While residents of Macao are overwhelmingly in favour of cremation – 70 percent preferred it to conventional burial according to one 2015 estimate – there seems to be a reluctance to consign the ashes of loved ones to a spot in a garden or under a tree that will be used multiple times. Paying respects to ancestors and reverently tending the permanent and exclusive graves, or columbarium niches, of the departed are important parts of Chinese culture.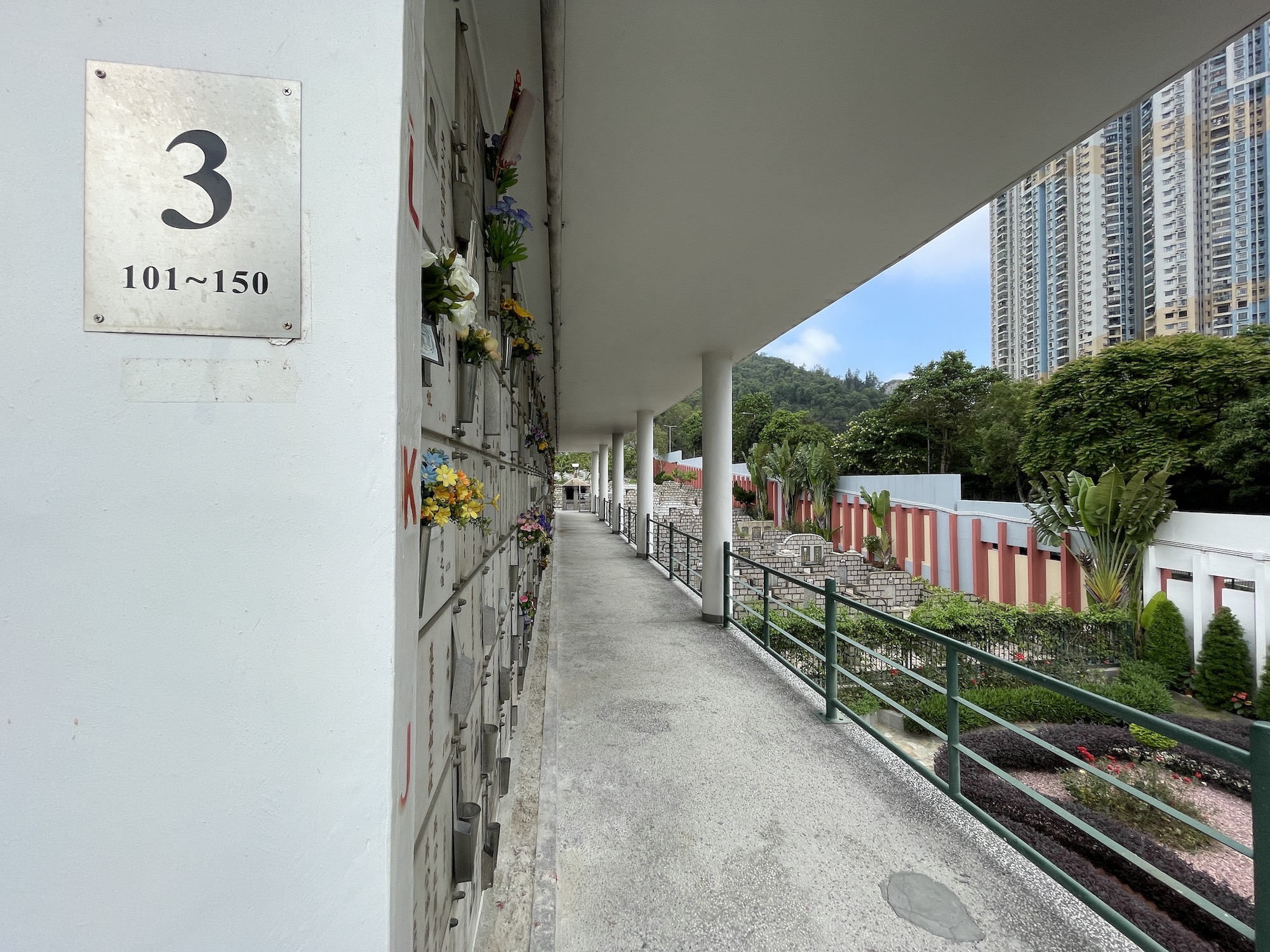 Sociologist Cai Tianji from the University of Macau says it will take a while for green burials to be popular among locals because they "do not have a specific spot" that family members can visit on special days like the Chinese New Year and Ching Ming Festival, when graves are tended and swept.
For most locals, "when they die, they want to be buried with their family together in the same place," says local environmentalist Annie Lao. This tradition has been going on for generations, she adds. 
Lao, who is a co-founder of local recycling promotion group Macau for Waste Reduction, suggests local authorities provide more information to highlight the benefits of garden burials, which are offered on a first come, first served basis. 
"I believe it is a good green alternative for people to choose as the remains will be back to nature, requiring less use of land and resources", she tells Macao News.
For the time being, there doesn't appear to be any rush for the spaces at the Memorial Garden. But for a small number of younger residents – and for those whose families have been dispersed by emigration – the fact that the graves break with tradition is precisely the point.
"It's less hassle for the family members left behind too because we don't need to care for the graves as we would with normal graves, yet it will always look nice as a garden and their names are still honoured on the wall [plaque]", Chan tells Macao News. "It sounds quite efficient to me".
Authorities in ageing, overcrowded Macao are banking on more people sharing those attitudes.