Macau Fund proposes raising pensions, subsidies in July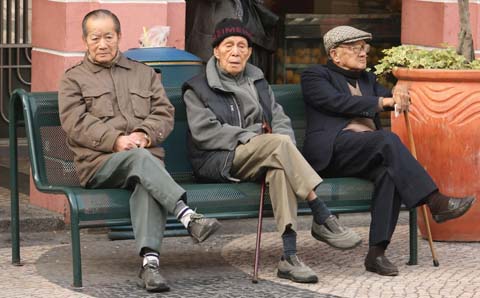 Social Security Fund (FSS) President Ip Peng Kin announced on Monday that the fund is proposing an increase in various pensions and subsidies effective in July.
According to Ip, the fund proposed on Monday that the old-age pension and disability pension be raised by 5.35 percent, from 3,180 to 3,350 patacas per month, while the daily unemployment subsidy be increased by 5.51 percent, from 127 to 134 patacas.
For the one-off marriage and birth subsidies the fund proposed raising it by 5.56 percent, from 1,800 patacas to 1,900 patacas. It also suggested raising the one-off funeral subsidy by 5.58 percent, from 2,330 to 2,460 patacas.
Ip said with the increase in pensions and subsidies, the fund's expenditure was slated to be increased by 82.78 million to about 3.4 billion patacas this year. He added that the members of the Standing Council on Social Concerted Action (CPCS) representing both the labour and business sectors agreed with proposed increases.
"They supported [the proposal] because of inflation. They believe that if the government is capable of doing it [increase the payments], the government should make this adjustment," said Ip.
According to official statistics, Macau's inflation rate stood at 6.05 percent last year.
However, Ip said the council's members had still not reached a consensus on higher FSS dues that residents should pay. Members representing the business sector argued that employers and employees should evenly split the dues, but members representing the labour sector prefer to maintain the status quo where workers pay a third while their bosses pay two-thirds.
The monthly dues are currently split 1:2 where by employees pay 15 patacas and employers pay 30 patacas. There has been talk of increasing the 45-pataca dues to 90 patacas in July, but Ip said on Monday since the councilors have not been able to agree on the matter, it was unlikely to happen any time soon.
(macaunews/macaupost)