Macau cash handouts to start on July 6th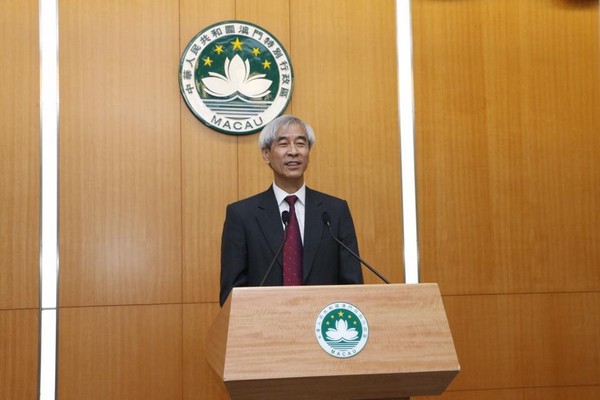 Both temporary and permanent residents of Macau will be receiving government cash handouts starting July 6 and ending September 18, as the Executive Council (ExCo) has given its green light to this year's cash handout scheme.
ExCo's spokesperson Leong Heng Teng revealed at a press conference on Thursday that the government is committed to sharing Macau's economic wealth with residents, even though gaming revenue dropped again for the 12th straight month in May.
"Truly, the gaming revenue drop does not have a great impact [on the cash handout policy] because we have other areas [of income]… What we are hoping for is to guarantee the population's general welfare," said Mr Leong.
For the second time since the implementation of the cash handout scheme in 2008, the Macau government has decided to maintain the subsidy value of the previous year. Permanent residents will be granted a MOP9,000 cash handout, while temporary residents will each receive MOP5,400.
The government will spend over MOP5.8 billion on this year's handout scheme.
All individuals who have held a Macau ID since the last day of 2014 are eligible to receive a cash handout. The government estimates that there are 607,465 permanent and 68,231 temporary residents who will be entitled to a subsidy this year.
The value of cash payouts has risen every year, except in 2010 and 2015.
Mr Leong stressed that the Executive Council reached a consensus while discussing this year's handout scheme.
They agreed to maintain the cash amounts that were granted to residents the previous year.
He added that the Macau government wishes to continue providing residents with these cash handouts, as they are particularly important for families with lower incomes.
Mr Leong said that the government has never implemented a calculation mechanism to update the handout's value. Instead, it has determined the cash amount that would be provided to residents based on analysis of the overall budget and Macau's economic performance.
Nevertheless, he added that the government, taking into account previous experiences and opinions expressed by Macau society, "is trying to implement a regular mechanism [for the cash handout scheme]."
During this year's Policy Address discussion at the Legislative Assembly, the Secretary for Economy and Finance, Lionel Leong, suggested that the handout's value might be adjusted next year depending on the government's budget. He did not rule out the possibility of a decrease in value.
This year the government set up a cash handout scheme support center, which will operate until September 30.
(macaunews/macaudailytimes)