Grand Lisboa Palace to open in H2 of next year: So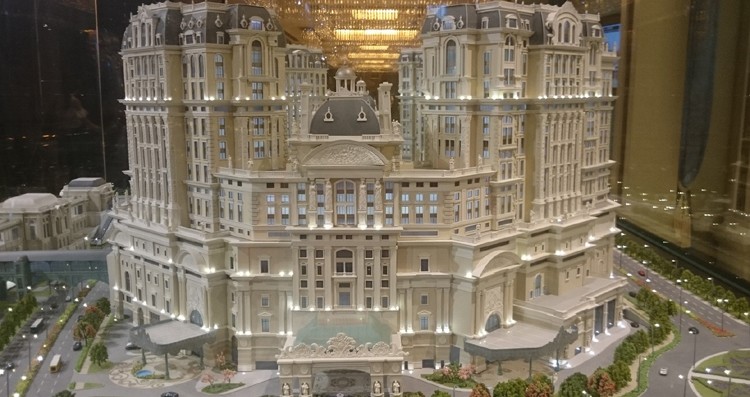 SJM Director Ambrose So Shu Fai said on Wednesday that the construction of Grand Lisboa Palace in Cotai would be completed by early next month, but would open its doors only in the second half of next year.
So made the comments on the sidelines of attending the 15th Annual SJM Scholarship Award held at Grand Lisboa hotel on the peninsula. The gaming operator awarded scholarships to 38 children of its staff on Wednesday, including new scholarships to 10 outstanding students of 2019 and the renewal of scholarships for 28 recipients from 2015 to 2018.
According to So, when construction is completed, SJM will apply for the operational permits necessary for the project, and the approval process would take some time as it needed go through different government bureaus.
As for the number of gaming tables for Grand Lisboa Palace, So said the company would be applying for about 300, which is the capacity of the casino space at the resort.
"How many the government will grant we don't know, but based on previous experience for Cotai, they usually approve 120 to 150 gaming tables," So said, adding that if necessary, SJM could move some of the gaming tables from its other casinos to Grand Lisboa Palace.
Regarding the year-on-year drop in gaming revenue last month, So said that it was due to the decline in gaming revenue from VIP rooms, and the market couldn't make up that loss.
So said he hoped the China-US trade row and Hong Kong's social issues could be resolved soon as these would have a positive impact on Macau.
"Especially Hong Kong's economic growth is in the negative now, some people even say it's going into recession, so I hope this social issue could be solved soon and life goes back to normal," So said.
According to data released by the Statistics and Census Bureau (DSEC) last week, Macau is in a technical recession after negative year-on-year gross domestic product (GDP) growth in the first and second quarter of this year.