BNU recorded a MOP 510 million net income in 2015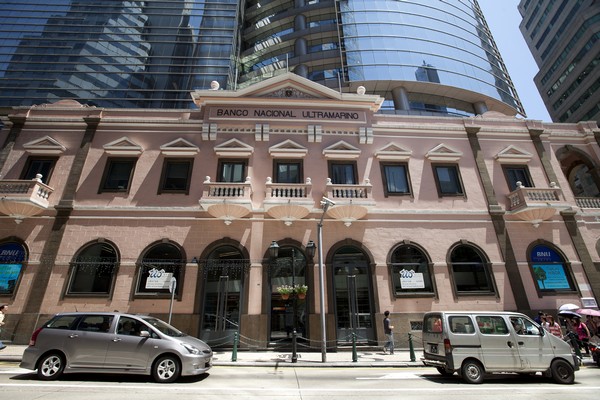 Banco National Ultramarino, S.A. (BNU) recorded a net income of MOP 510.3 million (USS63.88 million) in 2015, up 15.1 per cent from MOP 443.3 million in 2014, according to a press release issued on Tuesday by the bank.
The financial results also indicate that in 2015 BNU registered a 21.6 per cent increase in credit granted to clients, attributed to the growth of loans to retail customers and SME's.
Customer deposits recorded an increase of 21.6 per cent mainly as a result of increases in retail, corporate and institutional deposits. As a result, the bank's loan-to-deposit ratio stood at 53.1 per cent, allowing the bank to maintain a very solid liquidity position. The bank added that its net interest income has grown by 22.6 per cent due to an increase in business volume.
BNU also indicated that despite the strong negative impact of a contraction from the gaming and tourism sectors it had recorded growth of 3.6 per cent in net commissions.
Moreover, in 2015 the cost-to-in-come ratio dropped from 37.0 per cent to 35.0 per cent; cash flow has increased by 13.0 per cent.
In terms of credit quality, the overdue loans for over 90 days ratio stood at 0.2 per cent. The coverage of overdue loans for more than 90 days by total provisions in 2015 was 746.2 per cent, compared to 306.0 per cent in 2014.
Charges for depreciation increased 10.0 per cent due to an increase of investment in equipment and software.
Pedro Cardoso, CEO of BNU, commented: "In order to differentiate our bank from the competition, we continue to maintain a sharp focus on the quality of the delivery of services. This must be absolutely faultless. Our customers must feel valued and respected at all times."
(macaunews/dailybusiness)