Hengqin Island: Macao residents tap into investment opportunities across the border
Hengqin Island: Macao residents tap into investment opportunities across the border

Link copied
With ongoing industry developments, major real estate projects and smoother immigration, Hengqin has attracted a stream of investment interest from Macao residents. But it could be five to 10 years before the island delivers returns.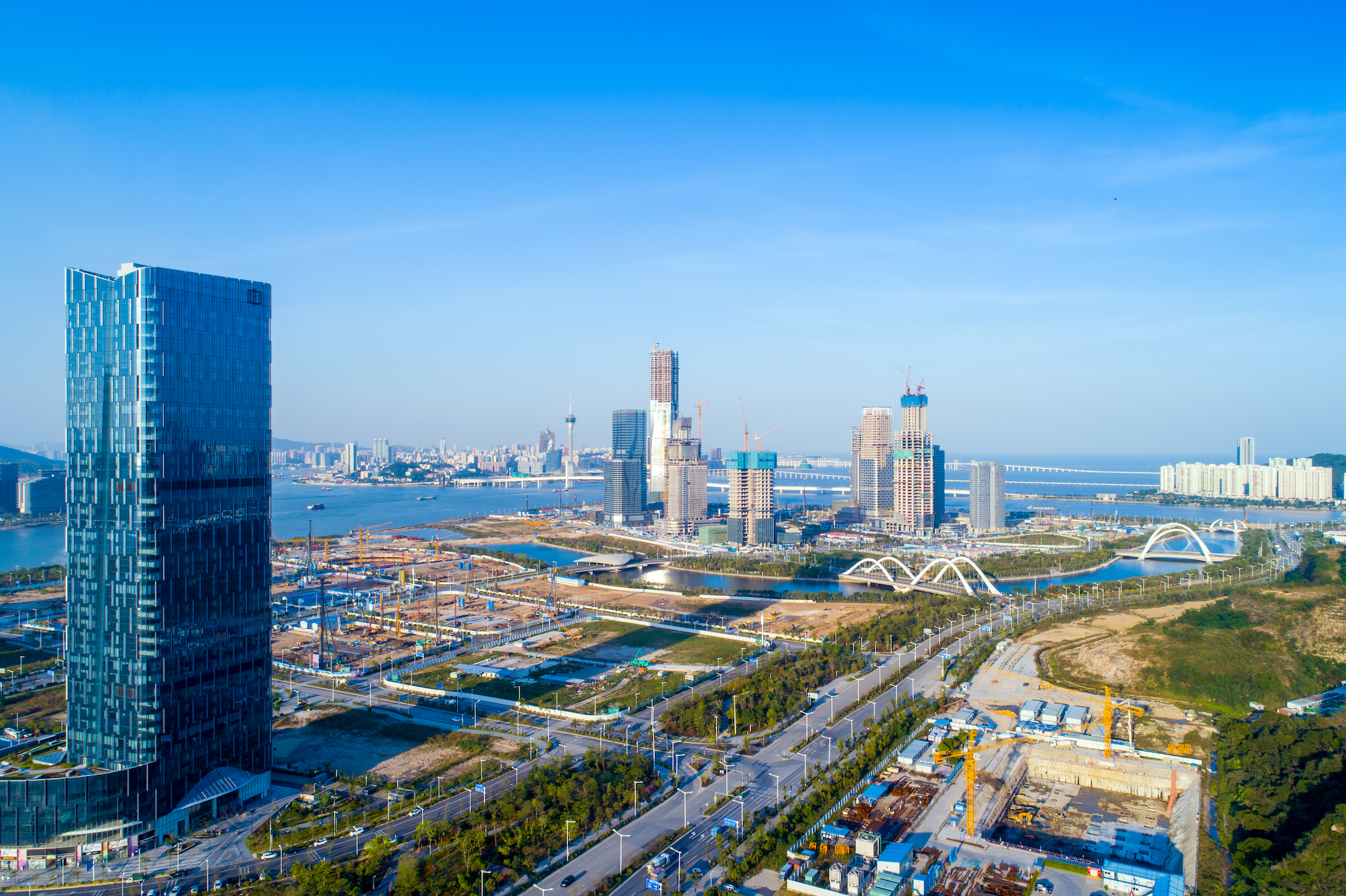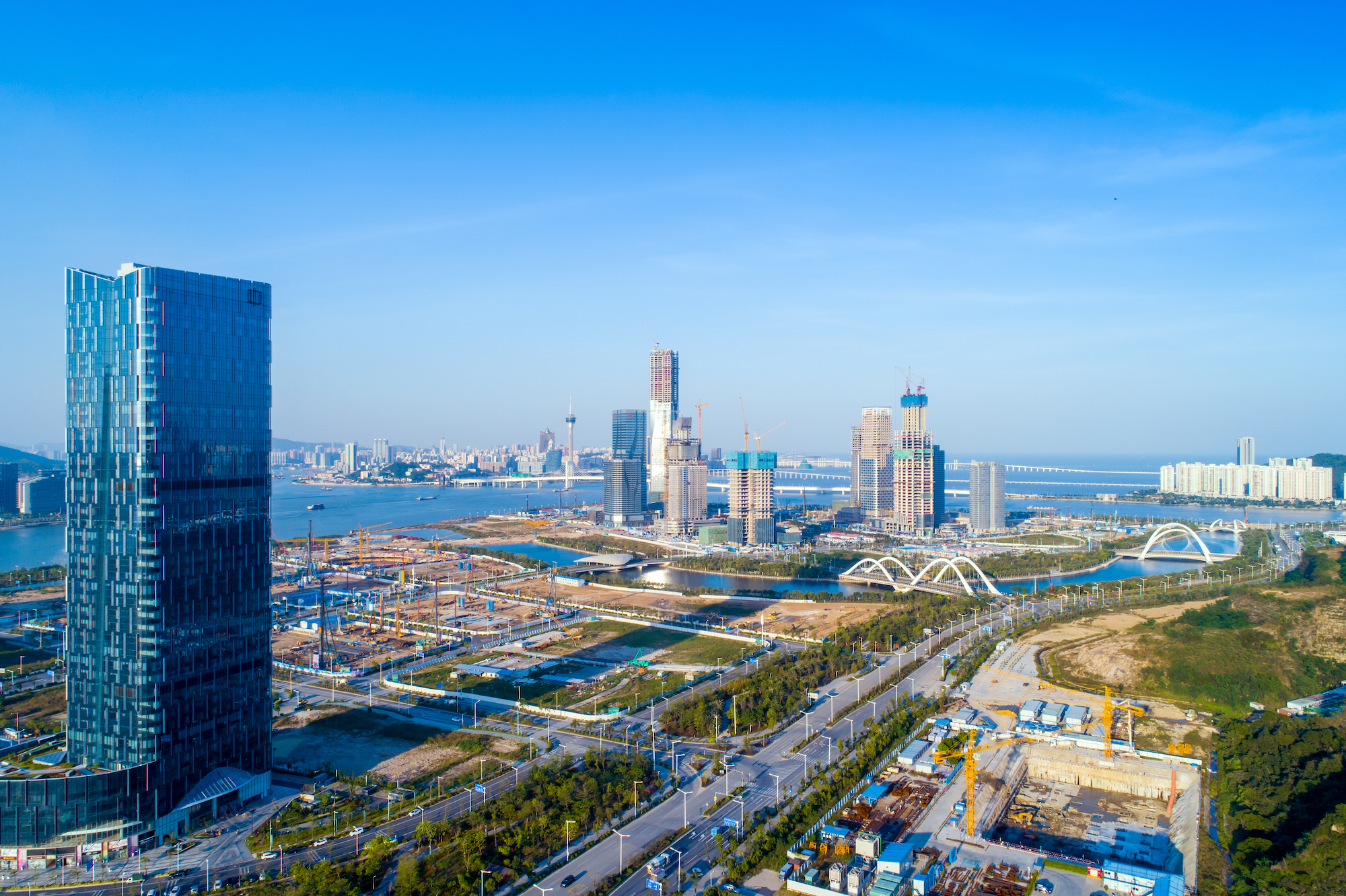 Modern residential blocks stretch toward a blue sky with stretches of green space below, as a woman's voice narrates: "Together with a comfortable living environment and comprehensive ancillary facilities, it is desirable for Macao citizens of all ages."
In this promotional video, the narrator is referring to Macao's New Neighborhood, an ambitious new housing project on Hengqin Island in Guangdong province, which is set to debut in 2023.  The housing estate, one of the symbolic projects for the Guangdong-Macao cooperation, caters to Macao residents, offering 4,000 flats and public and recreational facilities. 
Hengqin Island, often referred to as the "backyard of Macao", has seen a wellspring of similar projects ever since Sea of Dreams – developed by state-run Huarong Real Estate – became the first residential project in Hengqin New Area to go on sale in 2013. Given the raft of new developments and ongoing integration across the Greater Bay Area, experts expect the island to become a new destination for real estate investments in the region. 
According to Centaline Macao and Hengqin Property Agency, Macao residents were the top buyers in Hengqin New Area in 2020, accounting for 28.5 per cent of all property transactions — up 2.3 percentage points from 2019. Buyers from other cities in Guangdong province (excluding Zhuhai) made up the second largest group with a share of 20.3 per cent, followed by buyers from Hong Kong, Zhuhai and other places in the mainland.    
Over the past six years, the Hengqin property market has grown 560.7 per cent, from 647 homes sold in 2014 to 4,275 in 2020, according to Centaline Macao and another property agency Shenzhen WorldUnion Properties Consultancy. Despite the pandemic, the number of residential transactions last year increased 34.1 per cent compared with 2019. 
"The continuous improvement of the commercial and business climate in Hengqin, and the anticipation of the openings of more projects, will boost the local property market," says Roy Ho Siu Hang, senior director of Centaline Macao and Hengqin.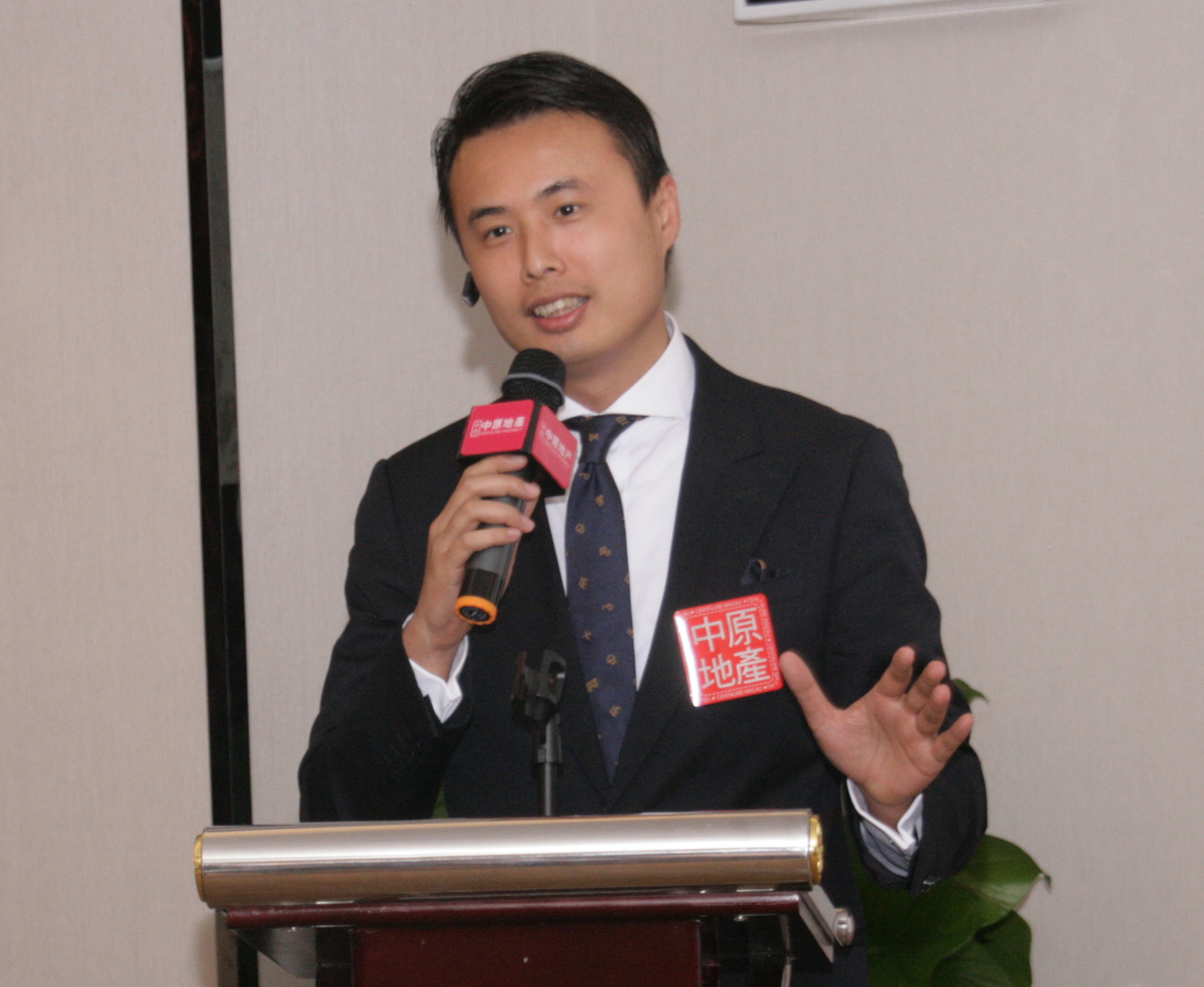 "There is still much room for the growth of property investments in Hengqin but some [Macao residents] might not be aware of the opportunities because of unfamiliarity with the island's policy, environment and infrastructure projects."
Hengqin island's growing appeal 
Macao investors showed little interest in the 106-square-kilometre island – which is approximately three times the size of Macao – prior to 2009. But that year, the central government kicked off a series of initiatives that would capture investors' attention. 
First, the central government designated about 1 square kilometre of land in Hengqin to be used for the University of Macau's new campus, while simultaneously earmarking territory for forthcoming Guangdong-Macao cooperation projects. A few years later, in 2015, the government integrated Hengqin into the China (Guangdong) Pilot Free Trade Zone. 
Then came the 2019 announcement of an ambitious "Hengqin International Leisure Tourism Island Construction Scheme" to develop the tourism sector. Essentially, the government plans to turn the barren land into a mix of up-and-coming business towers, theme parks, resorts, hotels, performance venues, and other entertainment facilities by 2035.
One of the main motivations to develop the island is to diversify Macao's economy, shifting it away from a reliance on gaming by building up industries such as tourism, healthcare, commercial and financial services, culture and technology. It's also part of a long-term mission to advance national integration, as envisioned by both the central government and local authorities. 
New infrastructure on the island, projects in the pipeline, support from the authorities and more flexible immigration policies have accelerated the growth of the property market, says Roy Ho of Centaline. 
"Given the completion of a new border checkpoint [between Macao and Hengqin in 2020] and the expansion of the scheme allowing eligible Macao-registered vehicles to drive to Hengqin, more Macao residents [are now] investing, living, working or starting up businesses in Hengqin – they regard this place as their second home," says Ho.
Hengqin authorities first allowed eligible Macao-registered vehicles to drive across the border in 2016 with an initial quota of 800 total permits, which expanded to 5,000 last year. As of December 2020, 3,500 vehicles have been registered under the scheme, which is open to Macao vehicle owners who hold a valid multiple-entrance mainland China visa, run a business, purchased property or worked in Hengqin. 
Another major appeal is the cost. A home in Hengqin costs roughly half the price of a similar unit in Macao, though it's increasing quickly. Figures from the Chinese real estate research institute Hopefluent show the average home price in Hengqin rose 10 per cent year-on-year to RMB 42,813 (MOP 52,814) in 2020. Some new builds fetched as much as RMB 53,000 (MOP 65,380) per square metre. The growth mirrors price hikes in Zhuhai, which saw the average home price soar 10.2 per cent year-on-year to RMB 25,230 (MOP 28,649) per square metre last year.
In contrast, the average home price in Macao was MOP 101,305 per square metre in the first 11 months of 2020, down by 7.1 per cent from 2019, according to the latest data from the Macao Financial Service Bureau. 
"Real estate has been one of the most sought-after investment vehicles for Macao residents due to the lack of other alternatives, such as financial products," says Franco Liu, managing director of real estate consultancy Savills Macao. "With small-sized flats in Hengqin or in Zhuhai in general fetching only some RMB 1 or 2 million, it's not a big deal for many [Macao] investors … who could settle the transactions immediately without any mortgage loans."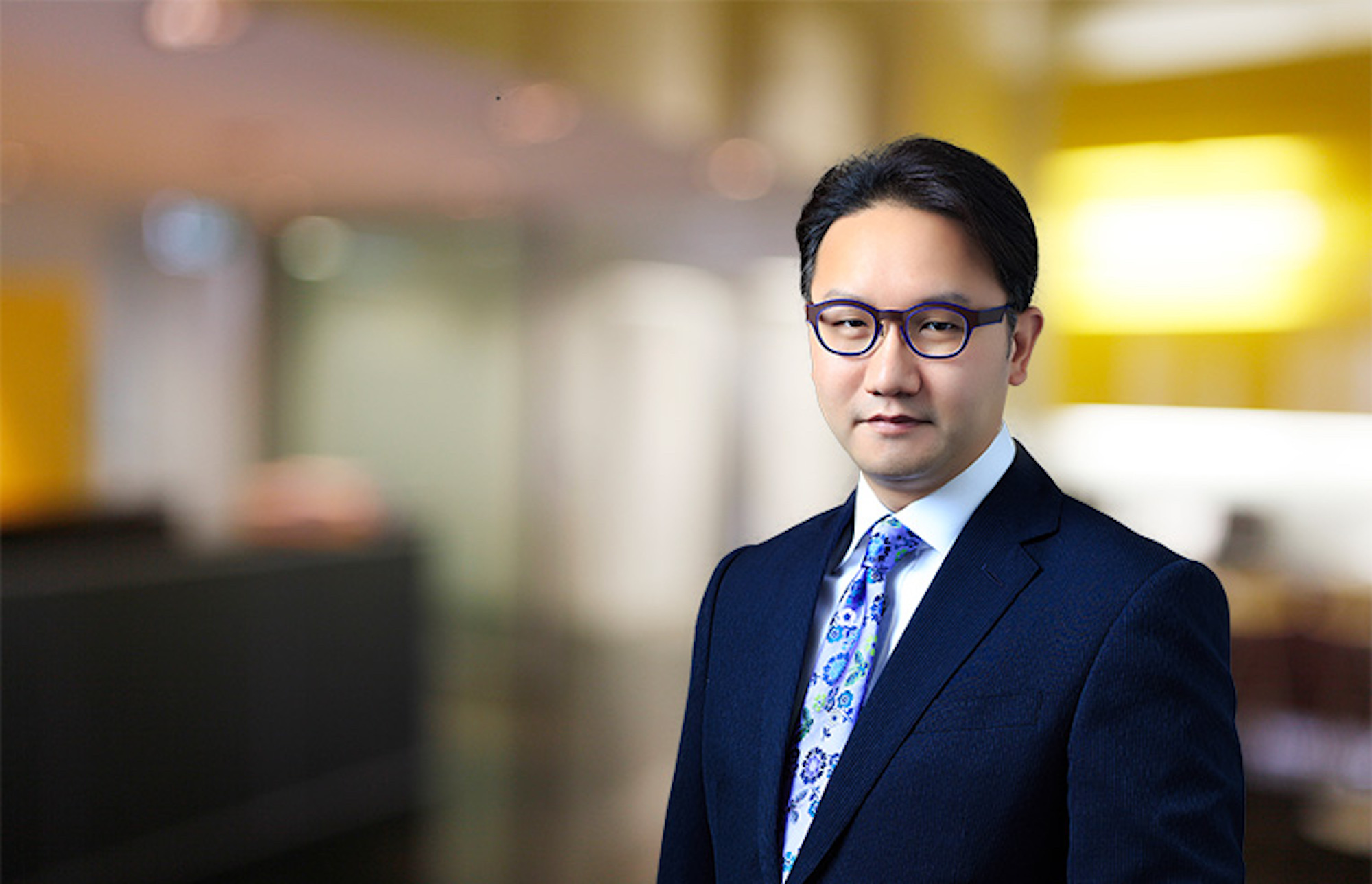 Affordable investments, easy access 
In recent years, it has become easier for Macao residents to secure a mortgage in Hengqin even without sufficient liquidity. 
The Zhuhai Real Estate Registration and nine Macao banks – including Bank of China Macau Branch, Industrial and Commercial Bank of China and Banco Nacional Ultramarino – signed a cooperation agreement in August 2020 to simplify the cross-border mortgage services. The agreement enables buyers to tackle all paperwork without leaving Macao, while most local banks can provide loans covering as much as 70 per cent of the property value depending on the situation. In addition, banks like BOC Macau enable buyers to settle their mortgage in MOP, so there is no need to open a mainland Chinese bank account.
According to a report by mainland Chinese media in September 2020, 7,000 units with a combined total of over 500,000 sqm went to Macao buyers, while more than 4,385 Macao residents held permits to live on the island.
Though the demand from investors in the region has supported Hengqin's real estate market, the vacancy rate of many projects remains high. "Many [Macao] residents simply let their [Hengqin] properties sit idle for the property appreciation, because they either regard their unit as a vacation house and don't want to lease it, or they simply could not lease it due to the insufficient [rental] demand," he says. "I also don't see any significant share of foreign investors in the market at the moment due to  the strict currency control [in mainland China]."
One such Macao resident is Christy Tong, who has lived in Hengqin after getting married over two years ago. Initially looking for a new home in Macao, the 27-year-old media worker and her 30-year-old husband could only afford a 600-square-foot flat in 20- to 30-year-old buildings.  
"We don't like old buildings and new flats [in Macao] are very expensive," says Tong. "As my family purchased a new unit in Hengqin a few years ago for investment, my husband and I thought we could try living there."
In Hengqin, they purchased a 1,300-square-foot, three-bedroom flat in The Gem, one of the major residential projects in Hengqin New Area developed by a subsidiary of Hong Kong-listed China Overseas Land & Development Ltd. 
"We at first planned to stay there temporarily but we've gradually [grown more] attracted to the living environment – it is less crowded and dense than Macao, and I dare say the quality of new flats are even slightly better than those in Macao. So we ended up staying [in Hengqin]," she says.
Tong, who commutes roughly one hour a day by car to Macao, says life is relatively similar in both places, aside from living within a different political system.  
"The only trouble I can think of is the internet access," says Tong, as some websites and social media are banned in mainland China. "We're pretty used to life here other than that. My husband and I like to stay at home and we can have anything delivered to the doorstep, from daily groceries to fresh vegetables through apps," she adds.
That said, she thinks Hengqin still has a long way to go before reaching its full potential when it comes to lifestyle and business facilities. "Hengqin is still pretty much like a giant construction site right now," she says.  
Work in progress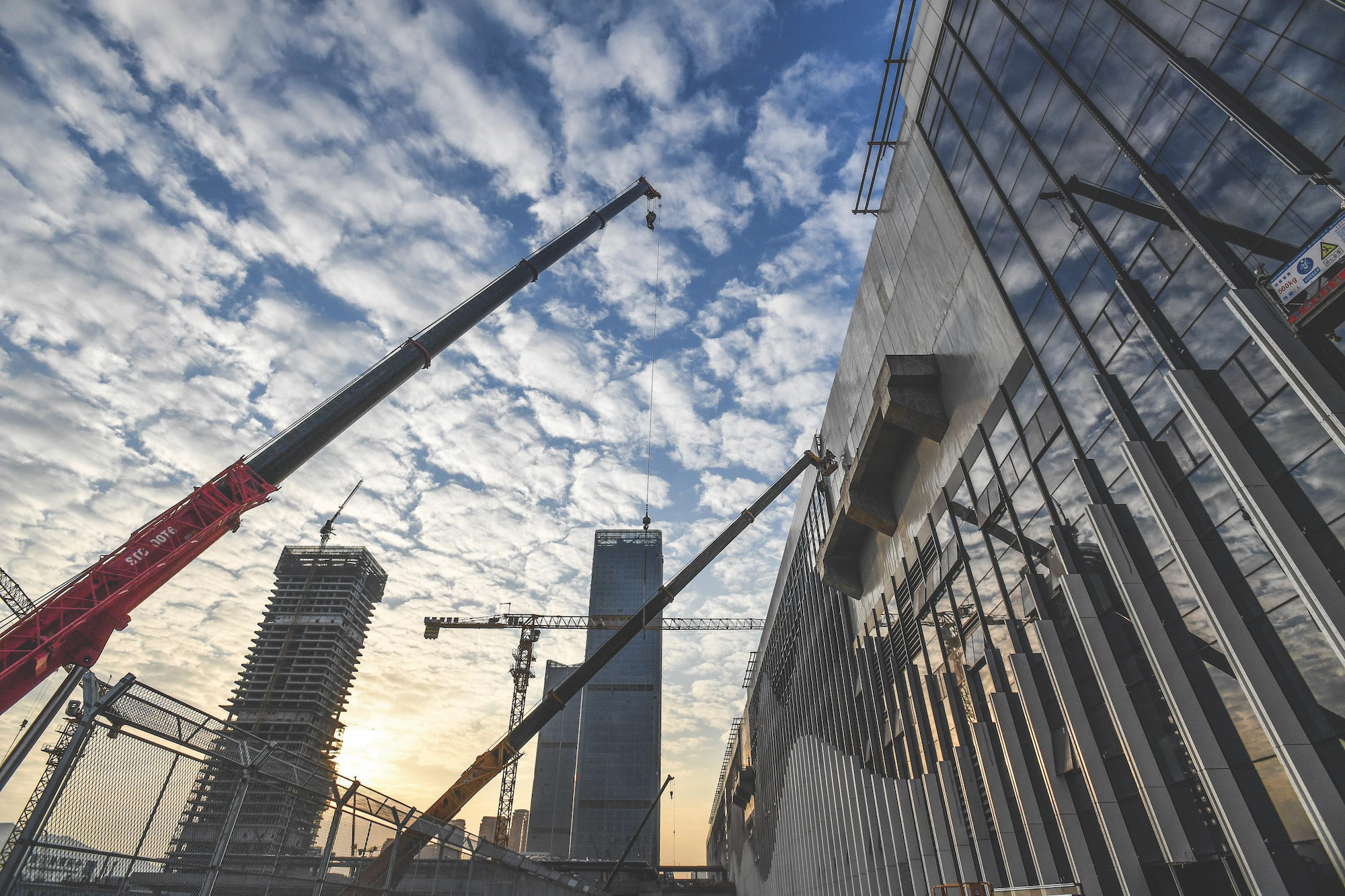 Another young Macao resident, Chan, who asked to be identified only by her surname, spends her weekends with family in Hengqin after purchasing a home in Huafa Metropolis, a 1,000-plus home project by Shanghai-listed developer Huafa Industrial. 
"My relatives have invested in the property market in Hengqin for five to six years, so we have heard a lot from them about the opportunities there. And given the scheme allowing eligible Macao-registered vehicles to drive to Hengqin, my [parents] decided to buy a place two years ago," says Chan, who is in her mid-20s. 
Comparing the two living environments, Chan says: "Hengqin is less crowded and more comfortable than Macao, where you can look out of your windows and see what your neighbours are doing." 
Yet she thinks Hengqin needs more infrastructure, such as public transportation and high-quality medical facilities. "There are bus stops, but there are only just one or two bus routes around Hengqin at the moment and there's low frequency outside of office hours," she explains. "There are also some hospitals and medical centres not far away from my neighbourhood [in Hengqin]. But if I'm sick now, I will of course see a doctor in Macao."
While she expects more public infrastructure, as well as other commercial and business projects developed by Macao and mainland Chinese investors, to emerge in her Hengqin neighbourhood and nearby, it could take at least five years. 
"Many residents like us regard their houses in Hengqin as investments," and very few people live here full-time yet. "When I look at the 30-storey building opposite ours, only a few units have their lights on," she reasons.
With the completion of the aforementioned Macao New Neighborhood project – slated to open in 2023 with a kindergarten, school, elderly centre, medical centres and other recreational facilities run by Macao-approved institutions – Chan thinks more Macao residents could be enticed to relocate to Hengqin. 
At least for now, these developments are not enough to persuade Chan. "I don't really have any plans [to move]," she says. "I've grown up in Macao, and I'm very attached to my home. I don't see myself working in Hengqin given the less competitive salary level in the mainland, nor do I plan to start up any new business."
"If I have my own family, I [also] don't want them to spend time crossing the border [to work in Macao] every day. But I will definitely look for more investment opportunities in Hengqin." 
According to Liu from Savills Macao, real estate investments on the island may take at least five to 10 years to get off the ground. "The industries in Hengqin are still in developmental stages," says Liu, referring to the news in November 2020 that Beijing is mulling the possibility of setting up a "Macao Stock Exchange" on Hengqin to help diversify the city's economy. "There has been a focus on developing the financial sector on the island, but it takes time for a place to become a financial hub. What we see in Shenzhen today is more than 30 years in making." 
And while hardware like office towers could come online in three to four years, it's software that will eventually attract professionals to work in Hengqin. That will take much longer, he says. 
"Only when [Hengqin] is more established could it draw firms and people, driving up the property demand," says Liu. "The success of Hengqin remains to be seen, but there's no denying that there is strong policy support. I don't see the urgency to invest there now, but if you have some extra money, why not?"