Vaccination requirement for Hong Kong and Taiwan arrivals 'fully legal'
Vaccination requirement for Hong Kong and Taiwan arrivals 'fully legal'

Link copied
Health chief Leong Iek Hou says arrivals from the mainland may be required to have been vaccinated against the novel coronavirus at some stage in the future.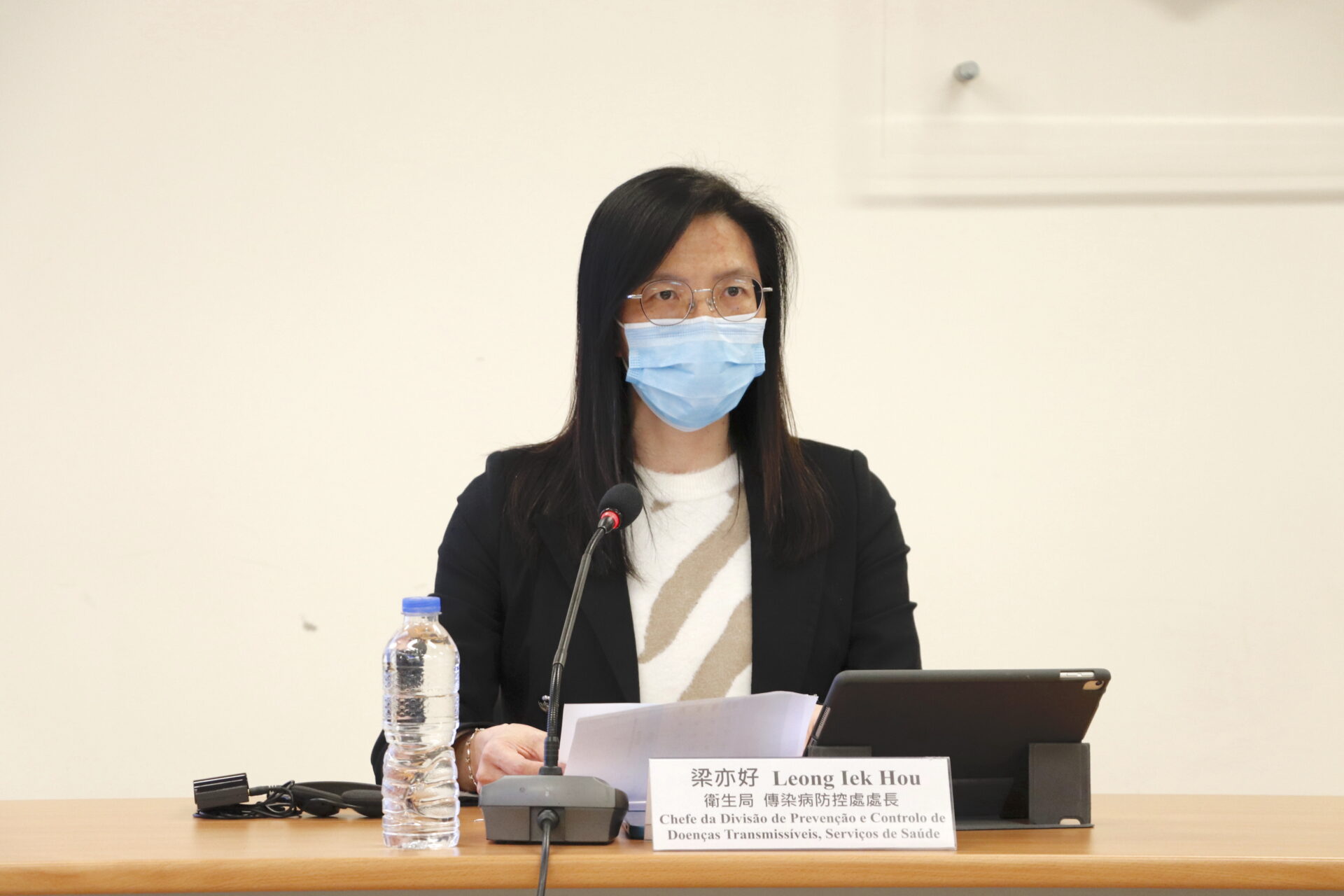 Macao's mandatory Covid-19 vaccination requirement for arrivals from Hong Kong and Taiwan, which take effect on Monday, is legally justified, health chief Leong Iek Hou has stated.
Leong pointed out that according to Article 10 of the Law on the Prevention, Control and Treatment of Infectious Diseases, the local government can – for tackling potential threats to public health – require those arriving in Macao to report their state of health, undergo a medical examination or present a vaccination certificate.
Leong noted that Covid-19 vaccinations can effectively reduce the risk of suffering a serious condition or dying from the novel coronavirus disease, because of which, she said, inoculations can ensure the protection of Macao's medical system. Consequently, she said, the Health Bureau has concluded that it is proper to require arrivals to have been inoculated against Covid-19.
Leong also said that the Macao government will not rule out the possibility of also requiring arrivals from the mainland to have been vaccinated against the novel coronavirus in the future in line with the latest Covid-19 developments.
From Monday, all those aged 12 or over departing for Macao from Hong Kong and Taiwan will have to present a certificate confirming that they have been fully vaccinated against Covid-19 at least 14 days prior, or a doctor's certificate confirming that they are unable to be inoculated against the novel coronavirus.
Leong also noted that Macao's Covid-19 vaccination rate reached 75.4 per cent yesterday, meaning around three-quarters of the population (683,100) had received at least one jab.