Unvaccinated civil servants and teachers face possible regular Covid-19 tests
Unvaccinated civil servants and teachers face possible regular Covid-19 tests

Link copied
Health chief stresses need for public workers to set a good example, but says no plans for mandatory jabs in prospect.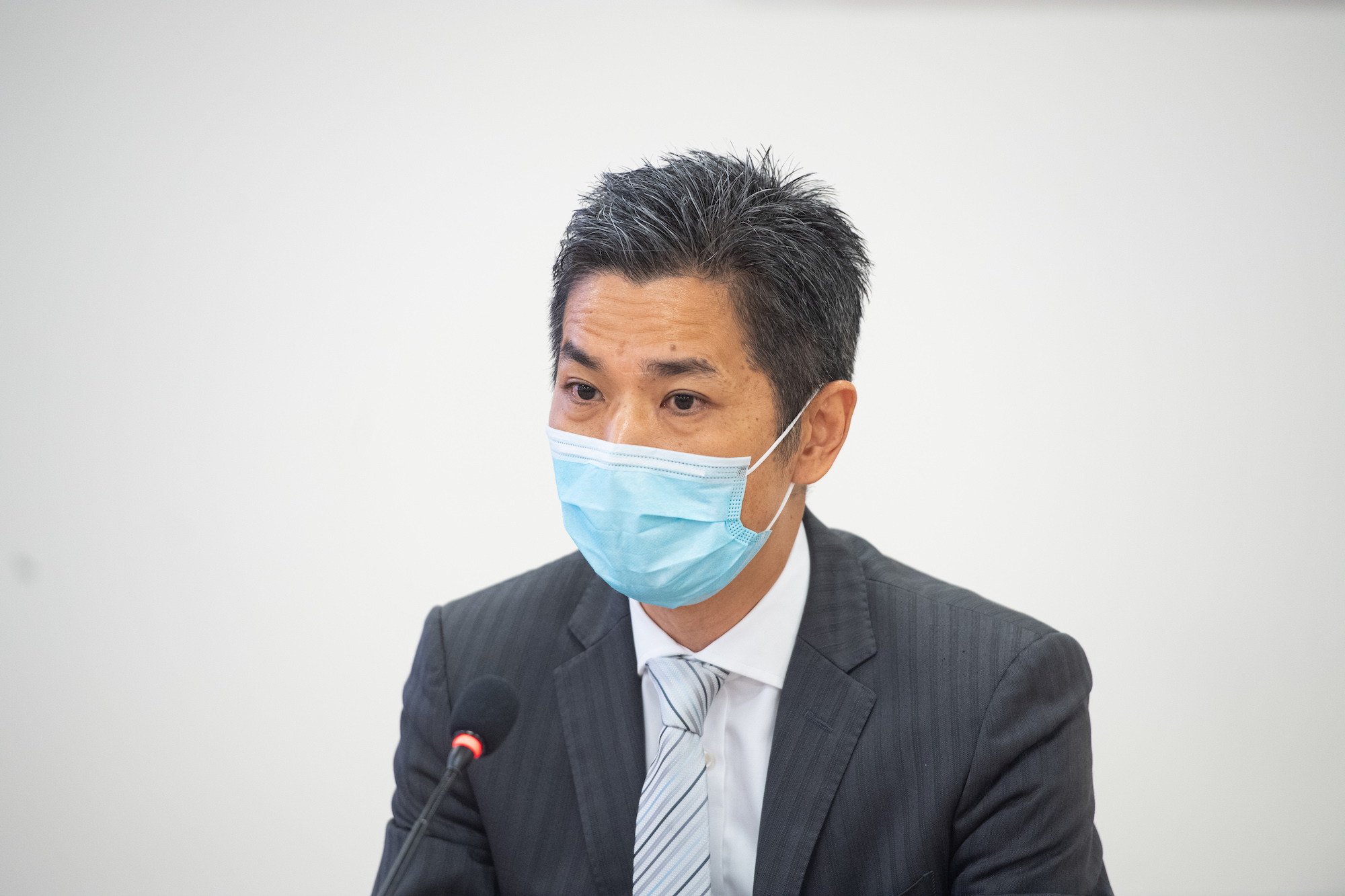 Civil servants and teachers who have not been inoculated may have to get tested for Covid-19 regularly, if a new government proposal goes ahead.
A similar scheme is already starting in Hong Kong, and Tai Wa Hou, a clinical director of the Conde de São Januário Hospital Centre, said Macao is considering following suit.
He noted that the Covid-19 vaccination rate among Macao's medical workers has now increased to 70 per cent.
Asked if Macao would make it mandatory for civil servants and other public workers to be inoculated against the novel coronavirus, Tai reaffirmed that the government will stick to the principle that vaccinations are voluntary and people can always choose which type of vaccines they receive. 
"The situations in different places are different, in Macao it is difficult to force certain groups of people to get inoculated," Tai said.
"Instead, we will continue to strongly encourage various groups of people to get inoculated. In particular, certain groups of people, such as civil servants, teachers and those working in social service facilities, have the responsibility and obligation to be inoculated."
Tai added that Macao is studying the possibility of requiring certain groups of people who have not been inoculated against Covid-19 to be subject to alternative measures, such as undergoing nucleic acid tests (NATs) regularly. 
Tai pointed out that public medical workers and other civil servants working on the frontline such as customs and immigration officers, have been subject to such a measure, adding that the government is studying whether it could be extended to other people, with the aim of boosting Covid-19 vaccinations in Macao.
Tai said that medical workers should promote vaccinations as inoculating against the novel coronavirus is regarded by the medical sector as the only way of winning the battle against Covid-19 and for civil society to return to normality. 
Tai added that medical workers are obliged to promote vaccination to the general public. In addition, Tai said that medical workers have the responsibility to persuade their patients to be inoculated against Covid-19. "If medical workers do not agree with the idea and do not get vaccinated, how can they tell others to get inoculated?" Tai asked rhetorically.
Tai noted that teachers interact with their students and staff members of social service facilities look after vulnerable groups of people. He said that if teachers and those working in social service facilities get infected with the novel coronavirus, it is very likely that they would infect "those they are in contact with every day".
As a result, he said, the government considers that teachers and staff members of social service facilities should get vaccinated against Covid-19.
As of 4 pm yesterday, 598,356 doses of Covid-19 vaccine had been administered to 326,165 people in Macao, comprising 52,056 who had received their first jab and 274,109 who had received their second jab.
Macao's Covid-19 vaccination rate stood at 47.8 per cent as of 4 pm yesterday. According to the latest statistics, Macao's population stood at 682,500 at the end of June.
Thirteen adverse events were reported in the past 24 hours (until 4 pm yesterday). The total number of adverse events since the start of the vaccination drive stood at 2,534, or 0.42 per cent of the total number of jabs, including eight serious cases.
Macao has not recorded a new local Covid-19 case for 27 consecutive days, The Macau Post Daily reported.