Travellers from parts of mainland face new Covid-19 testing measures
Travellers from parts of mainland face new Covid-19 testing measures

Link copied
NATs now compulsory at land borders and ferry terminals for arrivals who have been to Beijing, Shenzhen, Tianjin and some other places in the past 21 days.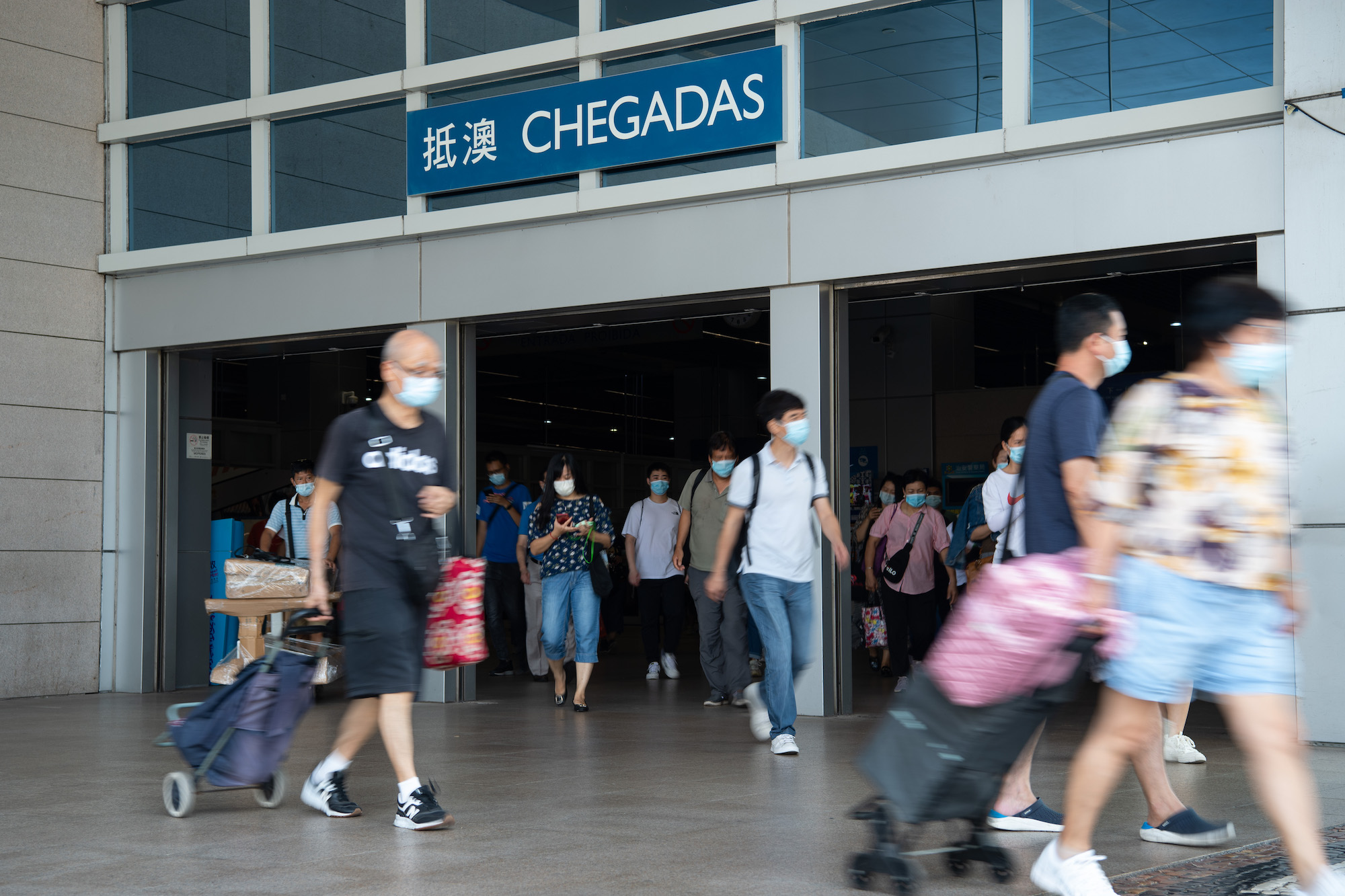 Macao has tightened its Covid-19 testing measures for travellers from certain areas in the mainland.
Leong Iek Hou, who heads the Communicable Disease Prevention and Control Division of the Health Bureau (SSM), said the new restrictions had been introduced in response to the post-Chinese New Year (CNY) Covid-19 threat.
Leong said that in addition to the government's measure requiring all arrivals at the airport to undergo a nucleic acid test (NAT), from now all travellers entering Macao via all other checkpoints – namely land border checkpoints with Zhuhai and ferry terminals that run ferry routes from Wanzai in Zhuhai and Shenzhen – must also undergo a NAT upon arrival, if they have visited the Guangxi Zhuang Autonomous Region, Heilongjiang province, the Xinjiang Uygur Autonomous Region, Beijing, Tianjin or Shenzhen within the past 21 days.
According to Leong, travellers will not need to stay at the checkpoints to wait for their NAT results.
Leong said that the government decided to roll out the strengthened testing measures with the aim of preventing the post-CNY occurrence of new local Covid-19 cases in Macao, in the wake of the current novel coronavirus wave in Hong Kong and in various provinces, autonomous regions and municipalities in the mainland.
Leong said that the new testing measure aims to strengthen the local government's Covid-19 prevention and control work for "those visiting or returning to Macao after the Chinese New Year holiday period, The Macau Post Daily reported.