Three arrivals test positive as Hong Kong's new Covid-19 cases top 55,000
Three arrivals test positive as Hong Kong's new Covid-19 cases top 55,000

Link copied
Macao's tally rises to 82. Hong Kong authorities report that most who died from coronavirus recently were elderly and unvaccinated.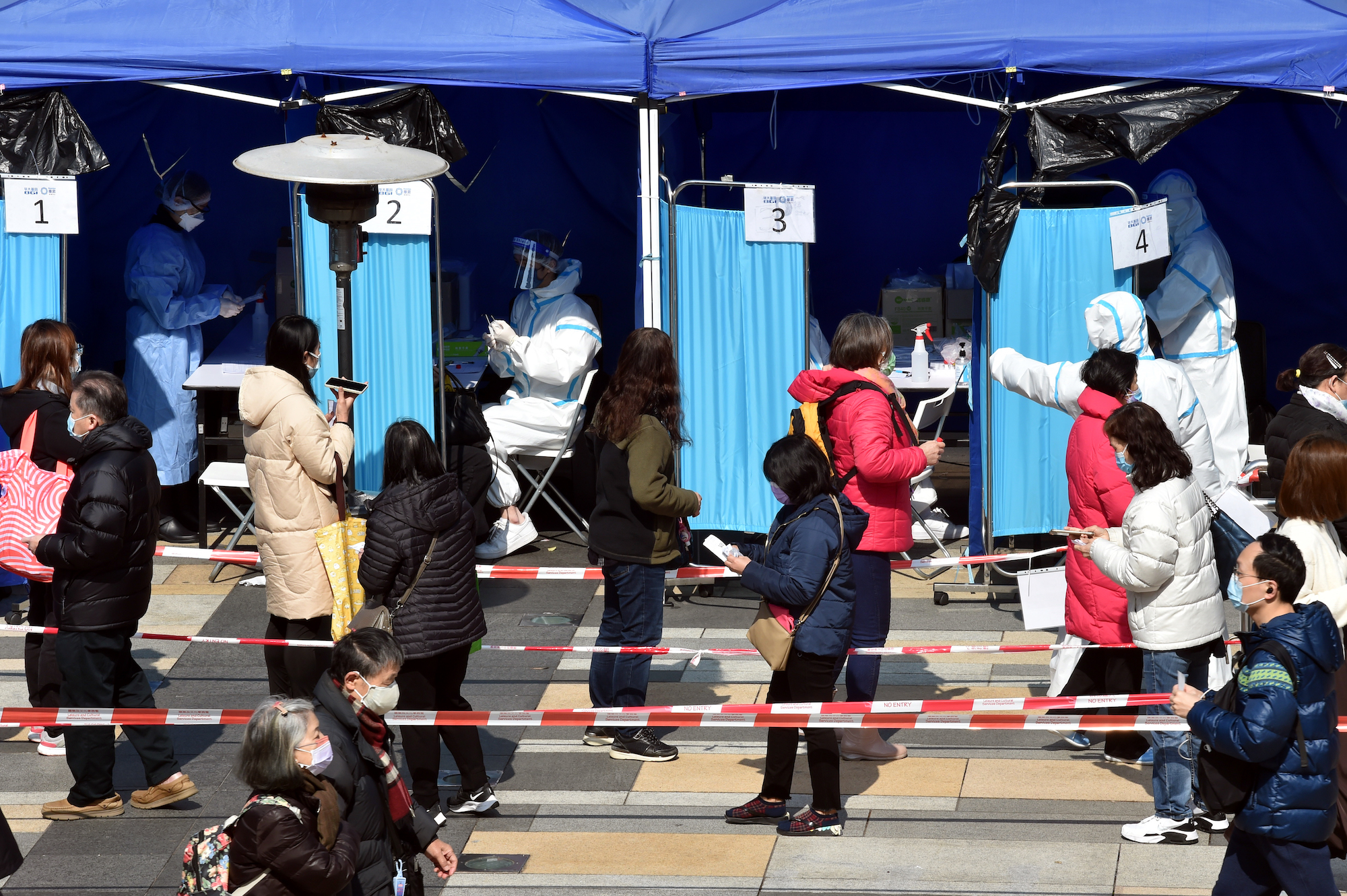 Three more arrivals from Hong Kong have tested positive for Covid-19, including a 62-year-old triple-jabbed local man who has since come down with pneumonia, raising Macao's novel coronavirus tally to 82.
The two asymptomatic cases are a double-jabbed 63-year-old man and an unvaccinated six-year-old boy, who are also both local.
The 62-year-old arrived in Macao on Monday last week but tested positive yesterday. All three are currently being treated in isolation, the Novel Coronavirus Response and Coordination Centre announced.
The news comes as Hong Kong's new Covid-19 cases continue to soar, reaching 55,353 yesterday. Health authorities are planning to set up large freezer containers at public hospitals to store dead bodies as mortuaries are reaching capacity.
The latest daily Covid-19 tally is a 70 per cent jump from the 32,597 infections recorded on Tuesday.
Albert Au of the Centre for Health Protection said the record figure was within the government's expectations, as the number of new infections continues to double every few days. Of the new cases, 27 were imported.
The Hospital Authority, meanwhile, reported 160 Covid-19-related deaths.
Among them, the authority said 117 passed away in the previous 24 hours and that  most were elderly and unvaccinated.
The other 43 patients who died earlier were also added to the official death toll, bringing the total numbers of fatalities in the Omicron outbreak to 967.
As the number of Covid-related deaths remains high, a chief manager of the Hospital Authority, Larry Lee, said large freezer containers that can store up to a total of 500 bodies will be set up at public hospitals.
He also said that 60 kidney patients who had been receiving dialysis at private hospitals have been transferred to public hospitals after testing positive for Covid-19.
He said he hopes more non-Covid-19 patients can be transferred to private hospitals to alleviate the burden on public hospitals.
Hong Kong's total Covid-19 tally over the past two years stands at 238,377, including 990 fatalities. Hong Kong has a population of 7.5 million, The Macau Post Daily reported.