Surge in Covid-19 cases sees Zhuhai-Macao travel restrictions extended until 31 October
Surge in Covid-19 cases sees Zhuhai-Macao travel restrictions extended until 31 October

Link copied
Cross-border students, drivers and mortuary workers excepted; once-daily commute only applies at Gongbei, Qingmao and Wanzai checkpoints.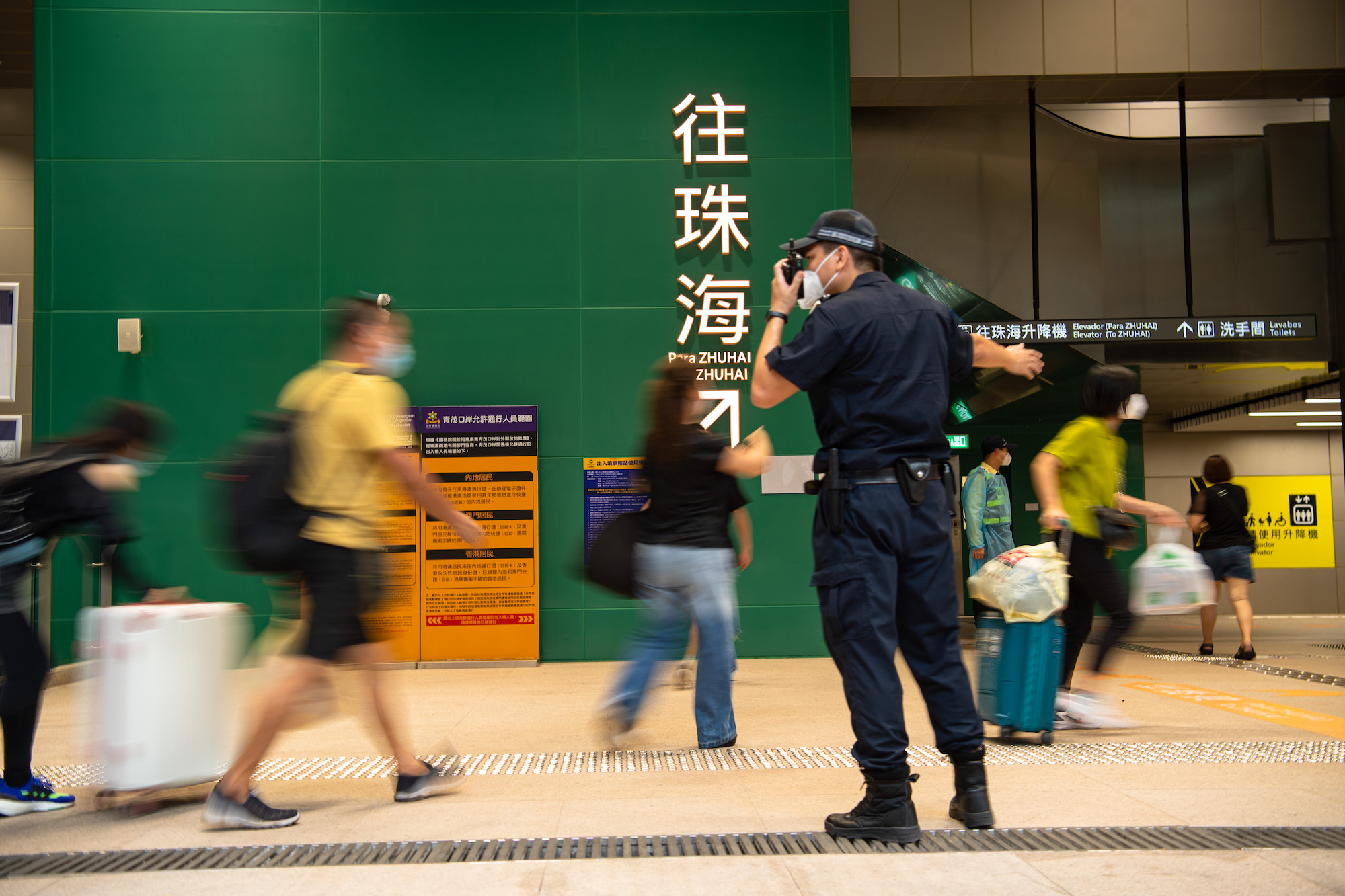 Travel restrictions between Zhuhai and Macao – which allow commuters only one entry and exit per day – are to be extended until the end of this month, following a surge in Covid-19 cases in Zhuhai. Five new cases were reported at the weekend, marking the city's first potential outbreak since the summer.
Since 9 August, most travellers – with the exception of cross-border students, drivers and mortuary workers – have only been allowed to commute between Macao and Zhuhai once a day. 
The measure, which was initially slated to end on 8 September, was extended the following day for a further month but only for the Gongbei, Qingmao and Wanzai checkpoints.
The Zhuhai health authorities have now decided to extend the measure that has only been applicable to the three checkpoints through 31 October.
The current extension is not applicable to Hengqin checkpoint, and the Zhuhai-Macao checkpoint of the Hong Kong-Zhuhai-Macao Bridge, so travellers are not subject to a limitation on the number of their commutes between the two cities per day via these two checkpoints.
As of yesterday, according to the Health Bureau, Macao's Covid-19 tally of symptomatic and asymptomatic cases stood at 793 and 1,658 respectively, of which 787 and 1,647 had recovered. The city's novel coronavirus death toll remained at six, The Macau Post Daily reported. 
As of yesterday, 626,846 people in Macao had been vaccinated against Covid-19, of whom 602,462 had completed two or more doses, according to the bureau, which has urged certain age and risk groups to get their fourth jab as soon as possible.