Rua de Coelho do Amaral lockdown due to end tomorrow
Rua de Coelho do Amaral lockdown due to end tomorrow

Link copied
Hundreds of residents who have been confined to their homes will soon taste freedom provided no new Covid-19 cases are detected.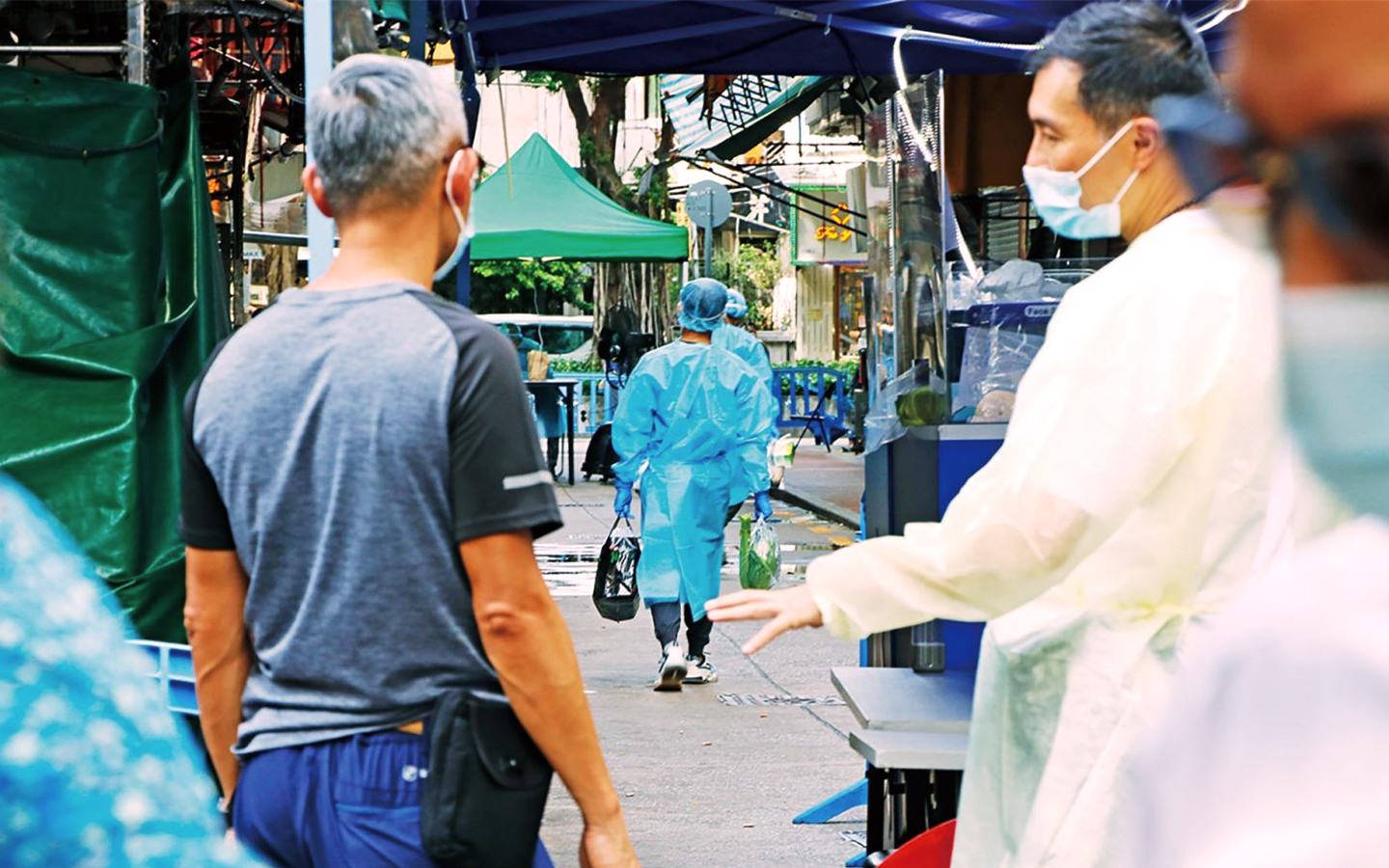 The end of lockdown is in sight for 286 people who have been confined to their homes for almost two weeks.
Health Bureau (SSM) Control of Communicable Diseases and Surveillance of Diseases Department Coordinator Leong Iek Hou announced that the Macao Health Code colour of those living in the city's two Covid-19 locked-down areas (red code zones) and a yellow code zone would become green tomorrow if no new Covid-19 positive cases are detected by tonight.
The 14-day lockdown was imposed after a family of four, known as the "Xi'an Quartet", were confirmed to be carrying the Delta variant. 
The locked-down areas (red code zones) include the building where the family lives (Mei Lin Building in Rua de Coelho do Amaral) and two adjacent buildings, as well as the building containing the fruit shop – near Red Market – where the mother usually works.
The 286 residents of the two red code zones have been forbidden to leave their homes during lockdown. 
Five other buildings near Mei Lin Building are covered by a yellow code zone, which has barred residents from leaving Macao, entering various premises in the city, and taking public transport, although they may leave their homes.
People in hotel quarantine due to the Covid-19 family cluster, those living in the red and yellow code zones are all subject to a number of follow-up nucleic acid tests. All of them have so far tested negative for Covid-19.